Citroen Dispatch Lease Deals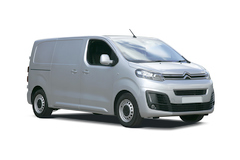 2,111

van leasing offers found
Have you considered?
About the Dispatch
If you're looking for a van that doesn't take up much road space and is easy to manoeuvre then a Citroen Dispatch may be the right van for you.
At Leasing.com we know how important it is to find a vehicle that is affordable which is why we have wide variety of leased Citroen Dispatch vans that you can choose from. We try to make everything as easy as possible for you because we know that choosing the right lease and the right van can sometimes be a challenge. With our easy to use search function you can find the right leased van for you within minutes, all you have to do is use the drop down menus or type in specific keywords – it's as simple as that.