Government to spend £37m on EV infrastructure, including wireless street charging
The government has committed to investing £37m to improve the infrastructure for electric vehicles, with solar, high speed and wifi charging set to revolutionise electric transport.
The announcement comes on the first anniversary of the government's Road to Zero strategy, which aims for every car in the UK to be zero-emission by 2050.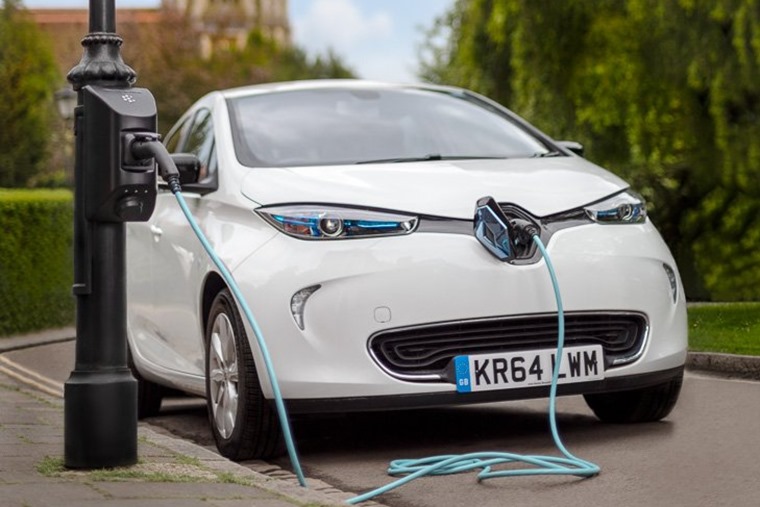 Twelve projects will receive a cut of the money, with £2.3m handed to Char.gy to develop and deploy wireless charging technology on residential streets without the need for trailing cables and additional infrastructure.
Richard Stobart, CEO of Char.gy, said: "Our consortium is delighted to be funded by Innovate UK to demonstrate induction charging on residential streets in Milton Keynes, the London Borough of Redbridge and Buckinghamshire County.
"Working in collaboration with the Open University and The University of Warwick's WMG we are excited to show that our ability to retrofit to existing electric vehicles and enable several parking bays per lamp column without the need for cables will accelerate the uptake of electric vehicles.
A consortium including Urban Foresight and Urban Electric has been awarded over £3m to roll out 'pop-up' chargers, These are built into the pavement and provide a discreet, safe and low-cost charging solution for electric vehicle drivers without access to off-street parking.
Keith Johnston, co-founder of Urban Electric, said: "We look forward to demonstrating Urban Electric's pop-up charging hubs in Dundee and Plymouth and to bringing residential on-street charging for the 50% of people that park on-street at night in cities one step closer to reality."
Other projects to receive funding include a renovation project which will install chargepoints in car parks to allow for mass charging at night, and a cutting edge storage and advanced electronics project that will deliver semi-rapid charging using a low power grid connection.
Initial three-month feasibility studies have been completed and successful projects are moving onto the next stage of development.
"Ensuring the charging infrastructure for electric vehicles is reliable and innovative is encouraging more people to join the record numbers of ultra-low emission vehicle users already on UK roads," said Future of Mobility Minister Michael Ellis.
Earlier this week, the Society of Motor Manufacturers and Traders revealed that UK car registrations for all-electric vehicles rose by 61.7% in June compared to the same month in 2018.