A brief history of… Jaguar XJ
As one door closes with a softly damped thud, another one opens for Jaguar and its flagship XJ saloon. The company has confirmed it will launch a fully electric XJ in 2020 and it will be built in the UK just as all of these luxury saloons have been ever since it went on sale in 1968.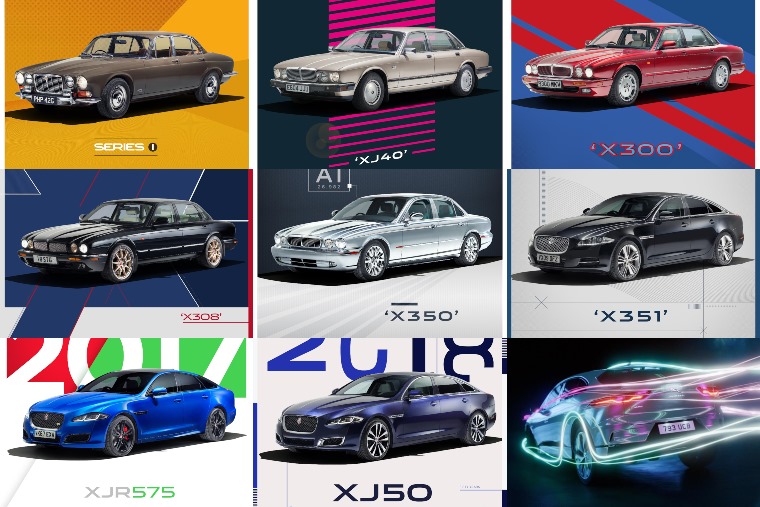 There is a lot of sense in building the new XJ in the UK. Some of this is down to the company basing much of its electrification program here at its Castle Bromwich facility. However, like Rolls-Royce assembling its models at the firm's Goodwood factory, buyers have an expectation of these premium models being 'British'. Not just built in Britain, but complete with all the hand-finished details that mark out these cars from the herd.
Yet it wasn't the fit and finish of the original XJ that meant so much at its launch in 1968 as the amazing drive and value for money it offered. Jaguar had long been noted for making cars that provided all of the looks, go and comfort, or grace, pace and space as company founder Sir William Lyons coined it. Yet it was the cost that bowled over the press and customers alike.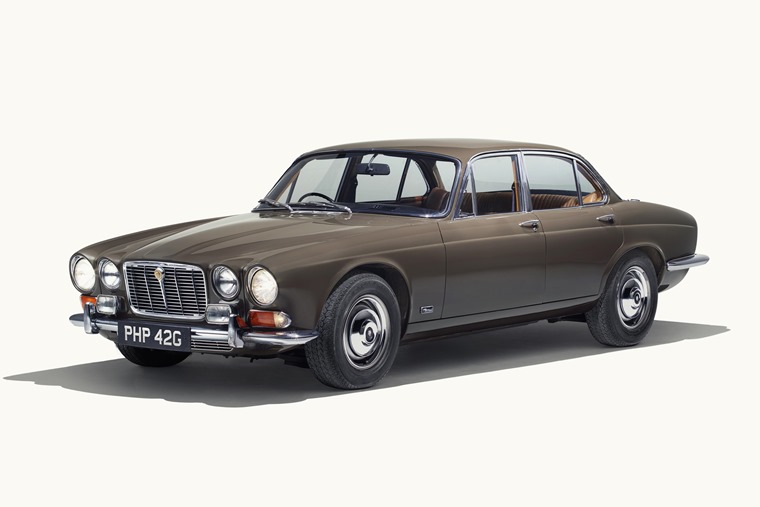 When it was announced, the XJ in its most basic form, if such a word can be used in conjunction with this luxury saloon, cost £1797 for the entry-point 2.8-litre version. The larger and much more popular 4.2-litre straight-six powered version wasn't much more and even the upscale Daimler Sovereign came in at just £2356.
Compare that to the £635 a brand-new Ford Escort cost when launched in 1968 and the Jaguar was still an expensive car. However, look at like for like within its sector and the Jag was an absolute bargain. For instance, a Mercedes 300SE, the forerunner of the S-Class dynasty, would have set you back a whopping £5669. If you wanted to roam a little further upmarket, a Rolls-Royce Silver Shadow was £6670.
For that sort of money, you would expect the Mercedes or Rolls to be twice or three times the car, yet this is where Jaguar showed its genius. As soon as contemporary road testers got their driving gloves on the XJ, they pronounced it the best saloon car in the world. Some went further and stated it was just the best car in the world full stop. This wasn't just the partisan British press, either, it was worldwide and meant Jaguar had a global best-seller on its hands.
Accolades were followed by success and very quickly the XJ was the big saloon to own, drive and be chauffeured in. Jaguar added a long-wheelbase model for captains of industry to stretch out a little more and enjoy the full benefits of the independent rear suspension's amazingly supple ride. In fact, this is where Jaguar earned its deserved reputation for building cars with creamily compliant suspension that is perhaps noticeable by is absence in too many of its present-day products.
Crowning the first series of XJ's accomplishments was the 5.3-litre V12-powered XJ12 that arrived in 1972. It may have entered showrooms just as a worldwide fuel crisis hit, but its smoothness won over many buyers. It helped the Jaguar had much less of an image problem than more ostentatious choices such as a Rolls-Royce or Bentley, so wealthy buyers could still indulge without looking profligate.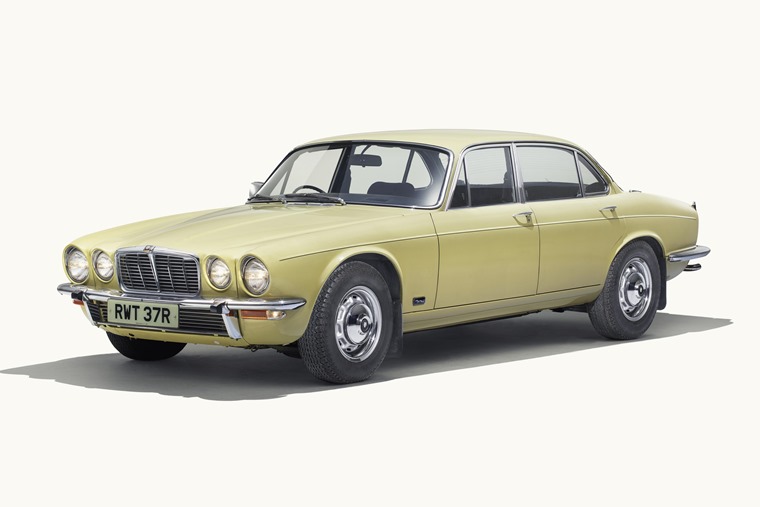 By 1973, Sir William Lyons' deftly styled Series 1 XJ was deemed in need of a revamp, so the S2 was announced. It came with a slimmer front grille, raised bumpers and revised instrument panel. It also spawned the XJC coupe, though this took two years longer to arrive in showrooms than the anticipated 1973 due date. So, by 1975, Mercedes had got in with the SLC and Jaguar's own XJ-S was onstream for thrusting exec types.
The CJC was dropped after just two years in 1977 and another two years later, the XJ was given much more comprehensive makeover by Pininfarina. This Italian stylist revised the roofline, cleaned up the front and rear appearance and updated the cabin. It also set the pattern for all large Jaguar saloons right up to the early 2000s.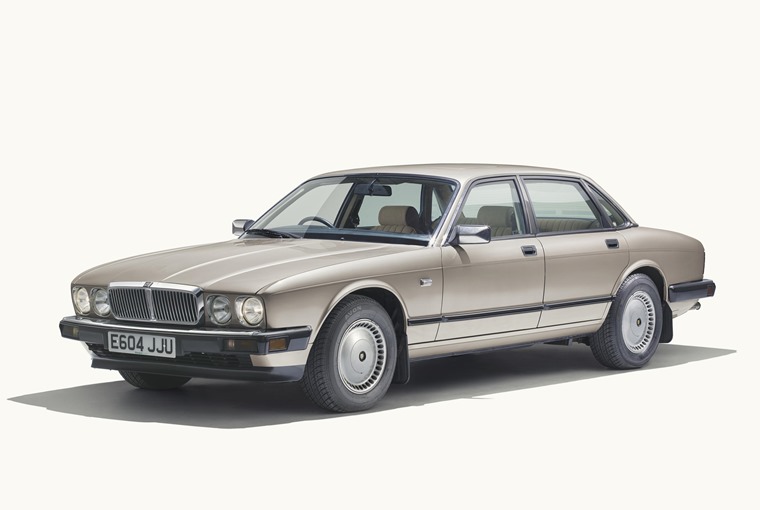 This Series 3 model was a massive hit with buyers and it also saw quality return to where it should be after the dismal years of Jaguar under British Leyland's haphazard leadership. Sir John Egan oversaw the company's revival as he guided it from 1980 to 1990. This period witnessed the launch of the XJ40 generation, which is only now being recognised for its importance to Jaguar's survival.
The XJ40 came with the new AJ6 six-cylinder engine and freed up more cabin space than its predecessors. Lighter, more aerodynamic and great to drive, the XJ40 was brilliant and also saw the introduction of the XJR performance model with its 251bhp 4.0-litre engine.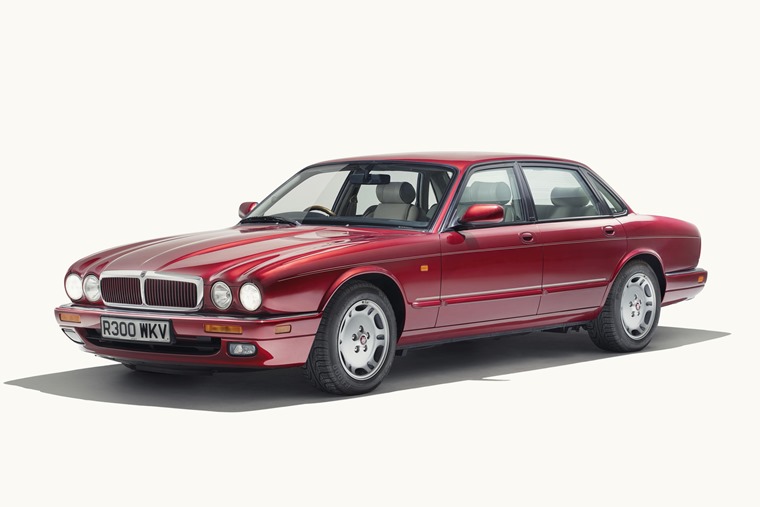 In 1994, Jaguar unveiled the stopgap X300 XJ. Based on the XJ40, it heavily updated with a smoother body style that quickly brought in buyers. It was, and is, a handsome car and the XJR model packed a 321bhp supercharged version of the six-cylinder engine. This model has now become a sought-after classic and deservedly so for its incredible pace and handling allied to supreme refinement.
Jaguar followed this up with a 370bhp V8-powered XJR when it brought in the X308 XJ. While still using a main hull based on the XJ40's, the X308 generation won many fans for its comfort and the new V8 engines were superbly smooth and potent. Like a few cars of the era, the engines were prone to cylinder bore wear from their Nikasil liners not coping with low sulphur fuel very well, but that was addressed under warranty in most cases.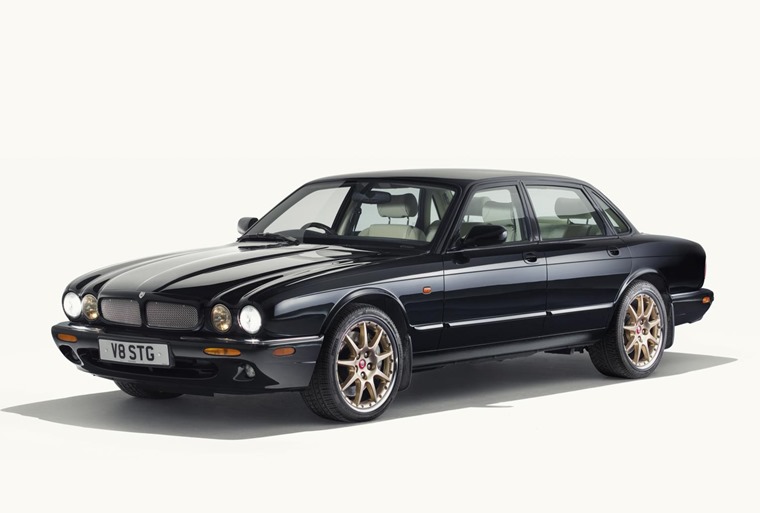 The X308 carried the XJ light up to 2003 when it was passed on to the X350 as it was codenamed. This generation has often been criticised for its retro styling yet it was a bold new car for Jaguar as it introduced all-aluminium construction. This made the big XJ much lighter and more efficient, particularly with the first ever turbodiesel engine supplied with the XJ. In this case, the 2.7-litre V6 was the ideal motor for the times and took the fight right to the Audi A8, BMW 7 Series and Mercedes S-Class.
Then, in 2010, the Ian Callum-styled X351 generation was revealed. Traditionalists recoiled in horror at the styling, but at least it moved things on for Jaguar. More tellingly, the XJ had abandoned its perfect balance of ride comfort and handling in favour of what Jaguar described as a 'sports limousine' bias. That might have tempted a handful of customers away from a Maserati Quattroporte, but the pampered posteriors of many wealthy buyers found a more cosseting home in the Jaguar's rivals.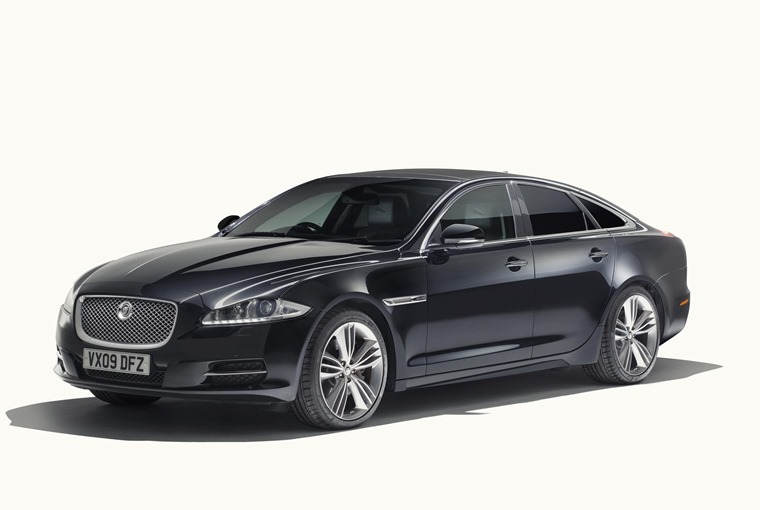 That brings us to the present day and the ceasing of XJ production in 2018. This is the first time in 51 years, strikes notwithstanding, that XJ production has not been continuous. We'll have to wait til next year for the all-electric XJ, but we can only hope it embraces those original values of grace, space and pace alongside being clean and green.