Double helpings for BMW and Ford at ACFO Awards 2016; Jaguar XE named Fleet Car of the Year
Jaguar's XE has been named Fleet Car of the Year by the Association of Car Fleet Operators, ahead of Nissan's Qashqai, at the body's 32nd annual awards.
Ford did its usual trick of cleaning up in the van categories with the Transit Connect and regular Transit claiming the Small Van of the Year and Large Van of the Year titles.
BMW's eco-credentials were also acknowledged during the ceremony at Solihull's St John's Hotel on November 18 with a double whammy of awards.
The Bavarian brand beat City Car Club to the gong for Environmental Initiative of the Year while the i3 nudged out Mitsubishi's Outlander PHEV to the Green Vehicle of the Year prize.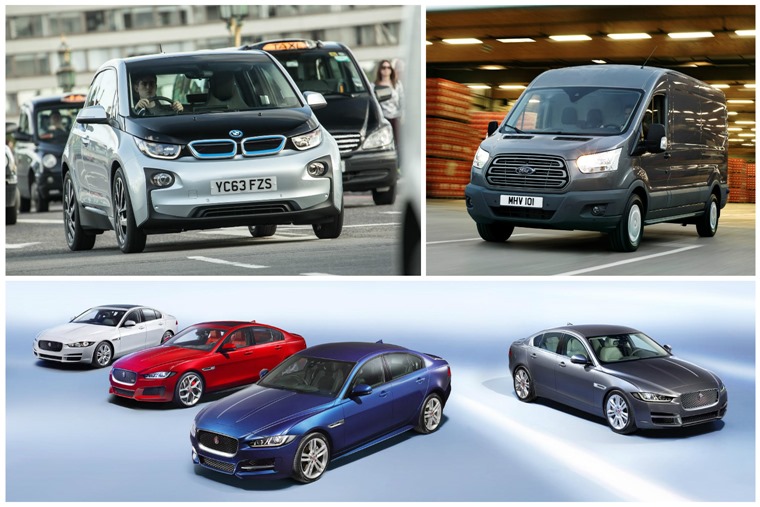 Vauxhall
Grandland X
1.5 Turbo D Sport Nav 5dr
Profile:
9+59
Mileage:
8k Miles p/a
£174.69
Per Month, INC VAT
Initial Payment: £1,572.21
Personal Leasing Deal by: Jet Vehicle Finance
Volvo won Fleet Safety Initiative of the Year, thanks to the wide-ranging safety features introduced in the XC90. Two of the SUV's world firsts included a run-off road protection feature and an 'auto brake at intersection' feature.
The DVLA was named Fleet Service Company for the second year running, with Zenith Leasedrive coming runner-up.
Winners were decided by ACFO members to reflect the day-to-day operational experience and expertise of fleet professionals.
ACFO chairman John Pryor hailed the Jaguar XE as a "game-changing car in the automotive industry".
He added: "The XE competes in an incredibly competitive sector of the fleet market. It's a great looking car, but critically for fleet operators offers top-notch whole life costs."
Commenting on the awards as a whole, he said: "Fleet decision-makers are reliant on motor manufacturers to deliver vehicles that are cost effective to operate, safe, reliable and environmentally-friendly and suppliers and other organisations to provide a first class service.
"Operating successfully in partnership it means that through the availability of top quality vehicles and first rate suppliers, vehicle downtime can be kept to an absolute minimum and fleet managers can focus on the efficient and effective operation of their vehicles to support their businesses."
ACFO Awards 2016 – full list of winners
Fleet Safety Initiative of the Year (sponsored by Telogis)
Winner: Volvo / Runner-up: AA DriveTech
Fleet Service Company of the Year (sponsored by Skoda)
Winner: Driver and Vehicle Licensing Agency / Runner-up: Zenith Leasedrive
Environmental Initiative of the Year (sponsored by TR Fleet)
Winner: BMW / Runner-up: City Car Club (owned by Enterprise Rent-A-Car)
Small Van of the Year (sponsored by Lex Autolease)
Winner: Ford Transit Connect / Runner-up: Ford Transit Custom
Large Van of the Year (sponsored by Omnia)
Winner: Ford Transit / Runner-up: Mercedes-Benz Sprinter
Green Vehicle of the Year (sponsored by Go Ultra Low)
Winner: BMW i3 / Runner-up: Mitsubishi Outlander PHEV
Fleet Car of the Year (sponsored by Fleet Operations)
Winner – Jaguar XE / Runner-up – Nissan Qashqai