As Volvo aims to limit the top speed of their range to 112mph, is there more to their safety story?
Let's talk about speeding. That's what Volvo wants us to do and not in a finger-wagging thou-shalt-not way. Nope, the Swedish car maker wants to open up a proper discussion about why drivers speed, how to approach the dangers associated with speeding and why it has decided to limit all of its cars to 112mph.
You may wonder why Volvo will bother to impose a limit of 112mph (180kph) on its news cars from 2020 onwards when only Germany and Isle of Man offer derestricted roads in Europe. Every other stretch has a legally posted limit that goes no higher than 130kph (81mph) in continental Europe and 70mph in the UK. Well, you see, the problem isn't the roads or the defined limits: it's you and me.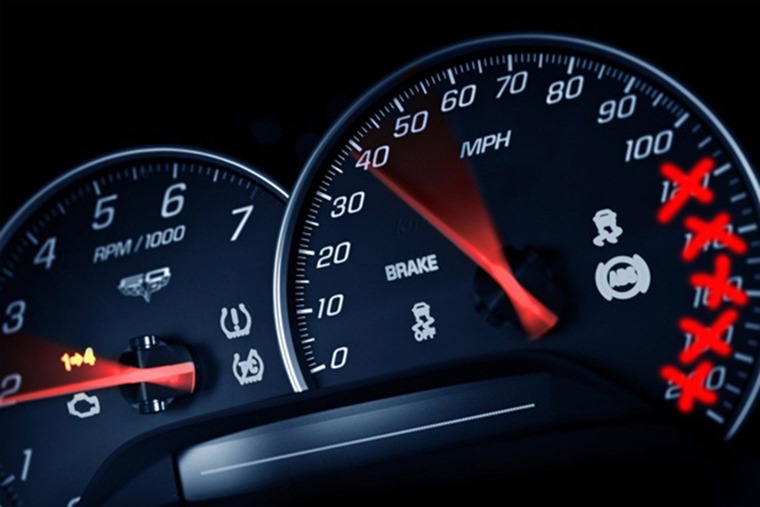 That's right, the human factor is the one element that legislators cannot influence directly. So, Volvo reckons we need a bit of a nudge. Granted, a 112mph limit on its cars still allows for drivers to break the posted maximum speed by some margin on most roads, but it also means its cars used on German autobahns will not be a slow-moving liability.
There's also the consideration of hybrid and electric cars to think about. Battery-powered cars may have impressive acceleration compared to the internal combustion rivals, but high speed is usually not on the agenda. Going very quickly drains batteries of energy in short order, so introducing a 112mph max speed levels the playing field between EV and ICE. It also focuses drivers' attention more on the performance at an attainable level instead of fixating on outright top speeds that are, in most cases, academic to most drivers' needs.
Volvo says this move is to 'focus on driver behaviour'. Hakan Samuelsson, President of Volvo Cars, said: "Volvo is a leader in safety and always will be. We know where the problem areas are when it comes to ending serious injury and fatalities in our cars. While speed limitation is not a cure-all, it's worth doing if we can save one life."
That might sound like a slightly trite justification for this move, but let's not forget Volvo has impressive form in this field. For starters, the Swedish firm gifted the world the three-point seat belt in 1959, which is reckoned to have saved more than one million lives since. It also created the rear-facing child seat as far back as 1972, side airbags in 1991, curtain airbags in 1998 and was the first to bring drivers autonomous emergency braking when it was launched in 2008.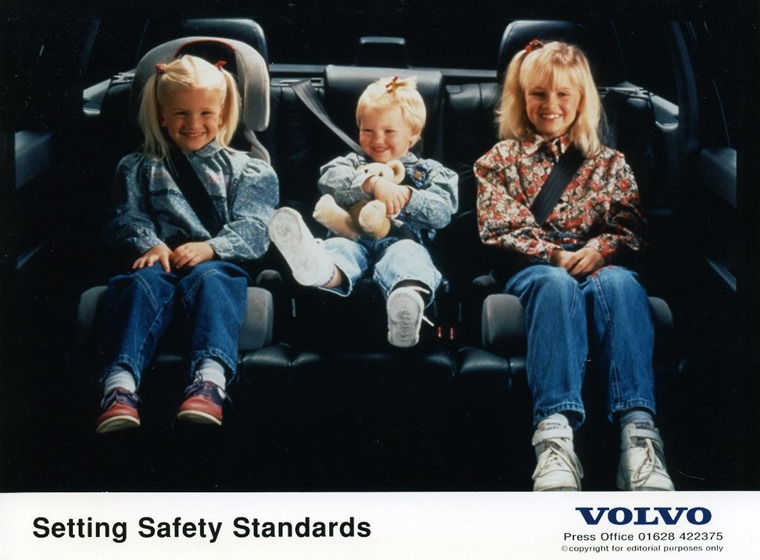 Volvo's safety standards go back a long way
When Volvo talks safety, it pays to listen. Theirs is also a Scandinavian bluntness that's admirable in the way Volvo says it wants to limit the speed of its cars to prevent injury and death. There is no pussy-footing around the fundamental idea: this move can and will have a profound effect on lives.
Perhaps more importantly than the limiting of a Volvo's top speed is the mention of smart speed control and geofencing technology. This is where the car really will wrest control from the driver to a large extent in order to restrict the speed it can travel at, no matter if the driver wants to make the vehicle go more quickly.
The idea here is the car uses its satellite navigation to know when it's in certain areas, such as around schools, so it can impose a speed limit on the vehicle. This could mean the car is capable of no more than 20mph on these roads. We all know a child stands a very good chance of survival in a collision at 20mph but risks an extremely high likelihood of death or serious injury in an impact at 30mph. Few would argue that imposing a 20mph limit on cars around schools or hospitals is sound thinking.
Jans Ivarsson, one of Volvo's safety experts, added: "We all understand the dangers of snakes and spiders and heights. With speed, not so much. People often drive too fast in a given situation and have poor speed adaptation in relation to the traffic and their own capabilities as a driver. We need to support better driver behaviour and help people realise and understand that speeding is dangerous."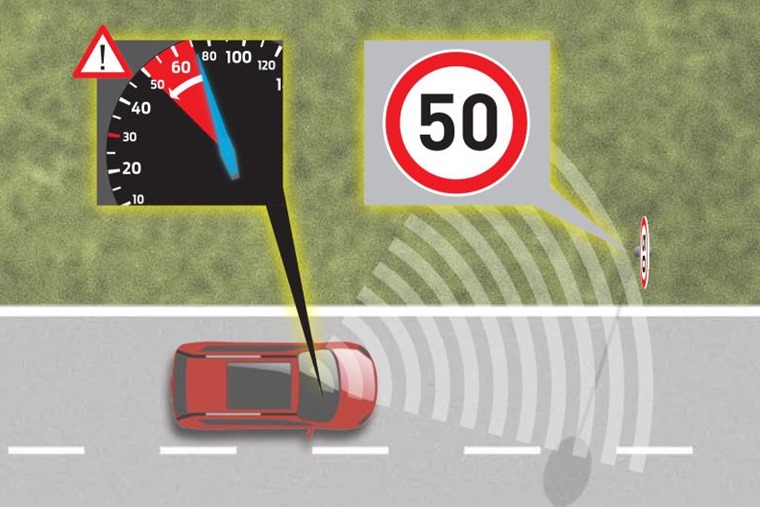 This is a bold move from Volvo as there are plenty of drivers out there who will immediately think they are capable of monitoring the speed they travel at in a car and adjust it accordingly. However, the number of speeding fines issued every year in the UK suggests otherwise. In 2017, 2.02 million speeding fines were issued in the UK, which was a 2.4% rise on 2016, so the facts bear out Volvo's view that humans cannot be wholly trusted to moderate their driving behaviour unaided.
This is why Volvo's decision and desire to talk about speed is so daring. Too many drivers feel they don't need to have this conversation when, clearly, they do. Nobody likes having their faults or bad habits pointed out to them, which is why Volvo is making the case in a non-confrontational manner. If you want a car that's capable of 150mph from 2020, there will be plenty out there to choose from, or you can have a Volvo that won't do this speed.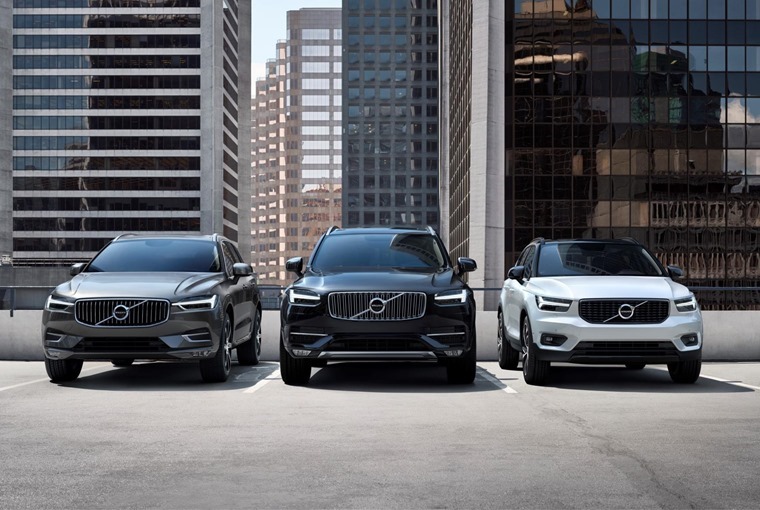 Volvo's SUV line-up continues to innovate
The more interesting element of this will be to see which car makers follow Volvo's lead. It's a safe bet many will, just as they've adopted the safety technology the Swede's have pioneered in the past because it has a proven ability to save lives and no company wants to be seen as endangering the safety of its customers. This could have a very positive effect on the cost of leasing a car as the safer a vehicle is and the less likely it is to be involved in a collision, the less we should pay to drive that car.
Of course, some will point out that Japan has been selling cars with an imposed 112mph limit for years, but that was more of a gentlemen's agreement for its performance machines such as the Subaru Impreza Turbo and Mitsubishi Evo to avoid too much scrutiny from authorities. In Volvo's case, it wants to be scrutinised and studied because then we'll know if its efforts have been successful.
During this discussion, Volvo also wants to start talking about other human weaknesses that affect driving such as intoxication and distraction. While drink and drugs are major contributing factors in many collisions, distractions, mostly from mobile phones, is also a big influence. You can bet we'll be talking about these subjects before too long and that will be another conversation worth having.