Revamped longer, wider Audi A3 Saloon boasts new tech and hybrid engine
Audi has revealed the new, larger A3 Saloon, which will be available this summer, along with the sporty, dynamic A3 Sportback.
Set to take on the BMW 2 Series Gran Coupe and new Mercedes-Benz A-Class Saloon, it has been redesigned from the ground up and includes a digital cockpit as standard.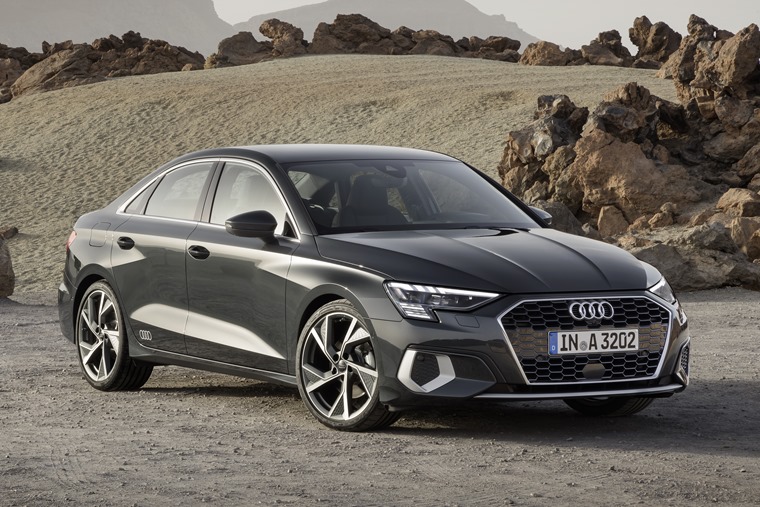 Top five things you need to know about the Audi A3 Saloon:
It's longer, wider and taller than its predecessor.
Three engines at launch, with a 1.5-litre TFSI that combines with a 48-volt mild hybrid system.
Sport, S line, Edition 1 and Vorsprung specification options.
Standard equipment includes a 10.25in virtual cockpit.
Available to order in late April.
Styling and exterior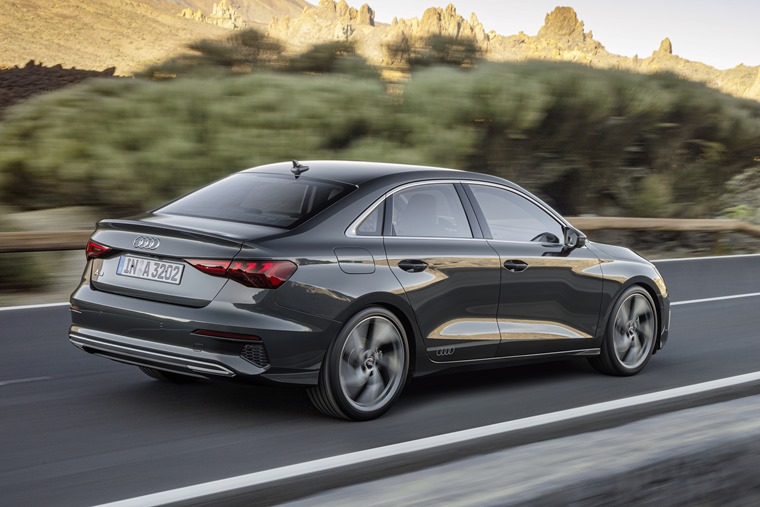 The compact four-door model has undergone a wholesale redesign alongside its five-door Sportback counterpart.
The new, roomier saloon is 4cm longer at 4.5m, while its width has increased by two centimetres to 1.82m. It's also marginally taller. All of which combine to expand elbow room and increase in headroom of 2cm in the front.
Stylistically, it's also been designed to appear longer and be more aerodynamic than its predecessor. It boasts a honeycomb grille flanked by trapezoidal LED headlight units in all versions. The introduction of advanced new lighting configurations give each variant a specific light 'signature'.
"While the A3 Sportback has traditionally been the high achiever of the A3 family in the UK, the A3 saloon has also been quietly carving out a very respectable niche for itself," says director of Audi UK Andrew Doyle.
"The well balanced design with its short overhangs and crisp lines has certainly won fans, as have the city-friendly proportions, and of course these are delivered with the same exceptional polish that has won so many plaudits in the Sportback. Fortunately the second generation car takes its predecessor's inherent strengths, builds on them convincingly and clothes them in absolutely contemporary Audi design. It is now an even more credible partner to the Sportback that deserves to attract an even broader fan base."
Interior, infotainment and driver assistance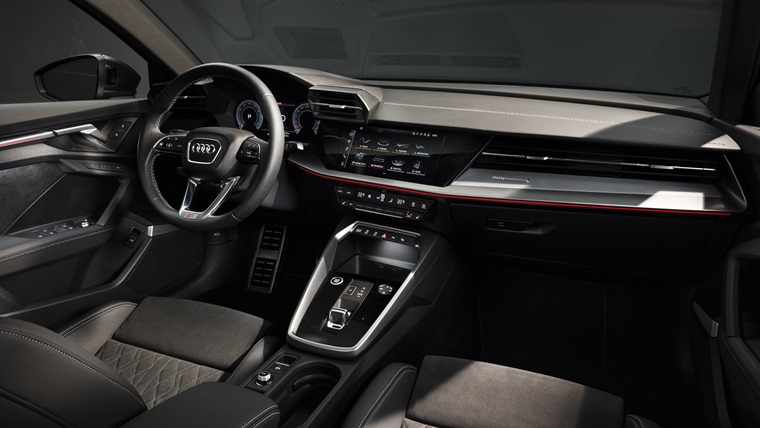 The interior is the same as the Sportback with an integrated 10.1in touchscreen angled towards the driver that provides access to all media and navigation and a 10.25-inch fully digital instrument cluster behind the steering wheel.
In Edition 1 and Vorsprung versions this is upgraded to the Audi virtual cockpit plus with a wider 12.3in screen offering. In the Vorsprung model, there is an additional head-up display.
The third-generation modular infotainment platform (MIB 3) powers the MMI Navigation plus system, which is a standard feature of all UK models. MIB 3 provides ten times more computing power than the previous system. Later this year, the Amazon Alexa voice assistant will also become available.
Smartphone connection is also possible via the standard Audi smartphone interface, which integrates iOS and Android phones with Apple Car Play and Android Auto in the MMI, as well as via the Audi phone box which is fitted as standard to Vorsprung versions. The new A3 Saloon can also be locked and unlocked as well as started via an Android smartphone with the Audi connect key.
Engines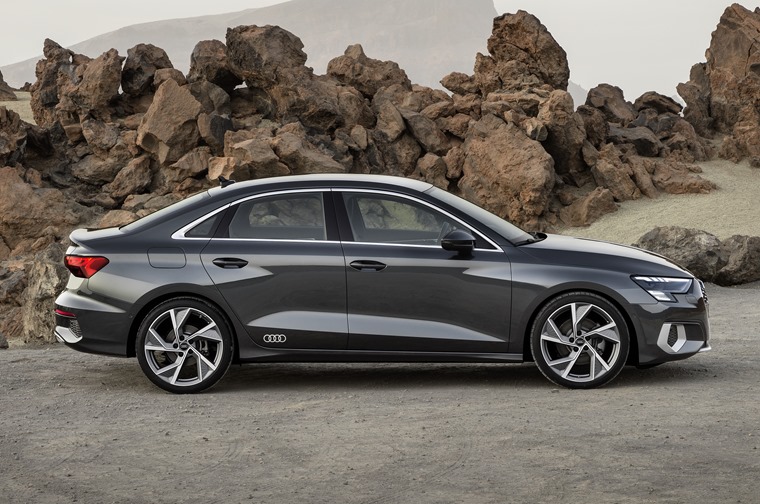 The new A3 Saloon is available with a choice of three engines at launch - two 1.5-litre TFSI units and one 2.0-litre TDI. The 35 TFSI, a 1.5-litre petrol, delivers 150PS. It is capable of returning up to 48.7mpg with CO2 output of 132g/km, according to WLTP test data.
A second version of the 1.5 TFSI with a mild hybrid system will be available. This 1.5-litre TFSI is capable of recovering energy during deceleration, supporting the engine with up to 50 Nm of additional torque under acceleration from low engine speeds and allowing the A3 Saloon to coast with the engine switched off in many situations.
A 1.0 TFSI three-cylinder engine with 110PS will be included in the next phase of engine introductions, and will be available with either manual transmission or as a 48-volt mild hybrid version with S-tronic dual-clutch transmission.
The 2.0 TDI with 150PS in the A3 Saloon 35 TDI also works in conjunction with a seven-speed S tronic, and offers the potential to return up to 62.8 MPG with CO2 emissions of 119g/km.
Later in the launch cycle, a 116PS version of the four-cylinder TDI linked to the highly efficient new six-speed manual transmission will power a 30 TDI version of the A3 Saloon.
Prices
The first versions of the new A3 Saloon will become available to order in late April with prices starting from £26,870 OTR for the 35 TFSI Sport with manual transmission, rising to £32,220 for the 35 TDI S line S tronic. Deliveries will begin in the summer. Lease deals will be available soon.