Audi reveals hydrogen-powered SUV concept in Detroit
Audi has used the Detroit motor show to reveal a hydrogen-powered alternative to the e-tron Quattro concept revealed in Frankfurt last year.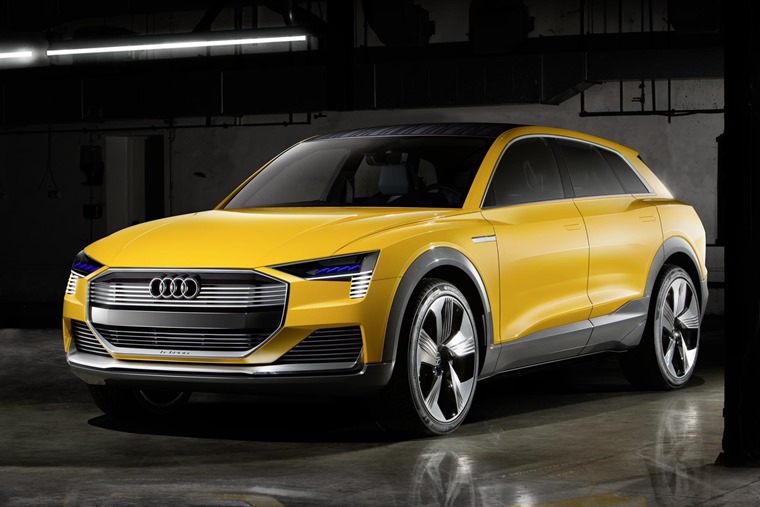 Audi
A5
40 TFSI Sport 2dr S Tronic
Profile:
6+47
Mileage:
5k Miles p/a
£325.63
Per Month, INC VAT
Initial Payment: £1,953.78
Personal Leasing Deal by: Motorlet Limited
Borrowing much from its fully electric sibling, the h-tron Quattro has an almost identical exterior to the e-tron, which is expected to become the Q6 estate-cum-SUV in 2018. Despite using different powertrains, the two concept cars share the same next-generation underpinnings, while there are striking similarities between the two interiors.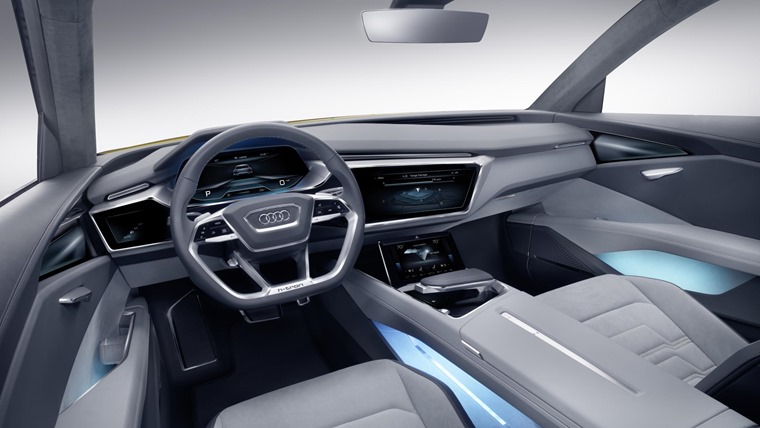 Read more about the Audi e-tron Quattro here
Using hydrogen fuel cells to provide the energy to power the two electric motors, which are linked to the axles to provide four-wheel drive. The most powerful of the two churns out 188bhp is connected to the rear axle, while the 121bhp front motor helps the car give a system torque output of 550Nm. With all that power on tap, the h-tron can sprint to 62mph in under seven seconds and has an electronically limited top speed of 124mph.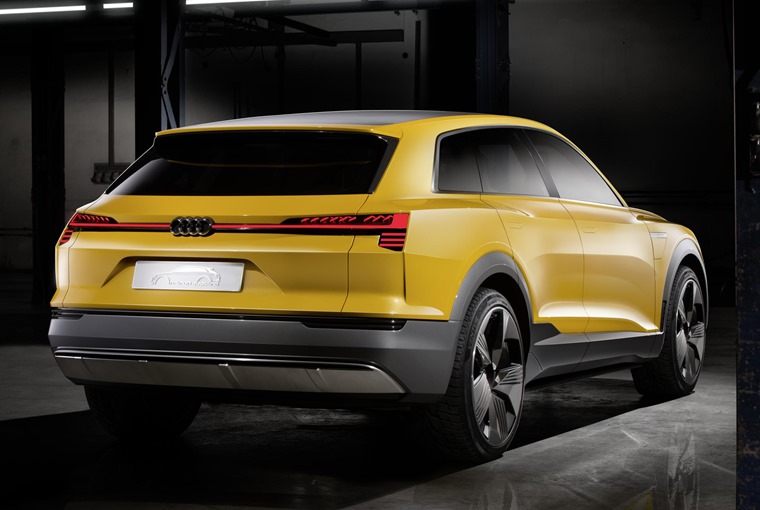 However, thanks to the three hydrogen tanks stored below the passenger seats and the luggage bay and the 60% efficiency of the 330-cell 'stack', the h-tron has a range of 372 miles.
It's a measure of Audi's confidence in hydrogen technology – and the company's desire to make the car as carbon-neutral as possible – that it has set up a plant in Werle, northern Germany, with the ability produce hydrogen for fuel cells.
At present, the factory uses wind power to create hydrogen, then mixes it with carbon dioxide to create natural gas for the g-tron models, but it would be a simple step to turn some of the hydrogen directly over to fuel use.