Audi Q5 2019: plug-in hybrid revealed
Audi have revealed more details of its plug-in hybrid Q5 SUV, championing it as the trailblazer for a new range of plug-in models from the brand.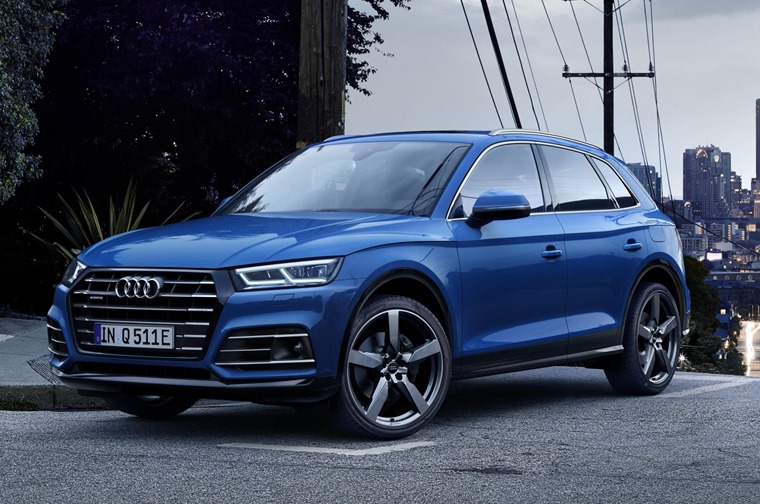 Having originally been launched at the 2019 Geneva Motor Show, it features a range of over 26 miles and a top speed of 84mph in electric-only mode.
The Audi Q5 55 TFSI e is powered by a turbocharged 2.0-litre four-cylinder petrol engine and an electric motor. These produce a combined 361hp and 500Nm of torque via a seven-speed automatic gearbox, meaning 0–62mph is achievable in 5.3 seconds with a top speed of 148mph available.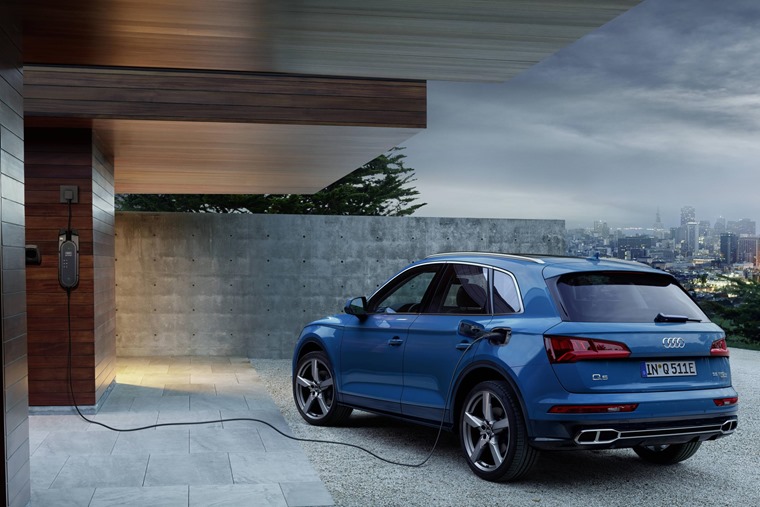 Combined fuel consumption is 113mpg, with emissions of 49g/km of CO2. To achieve these figures, Audi has reconfigured its Quattro all-wheel-drive system to work predictively. For example, at low loads and with a sufficient level of friction between the wheels and the road surface, the transmission of power to the rear wheels is deactivated but remains available at all times.
A range of drive modes are available which offer either increased efficiency or maximum performance. 'Hybrid' mode is activated with the satnav system to ensure the charge is distributed over the course of a route to reduce fuel consumption, with primarily electric driving in urban areas and stop-and-go traffic. The electric motor deals with all light braking, recovering a maximum of 80kW of electrical energy to recharge the battery pack.
The driver can also choose between EV and Battery Hold modes. In EV mode, the car is driven exclusively electrically as long as the driver does not depress the accelerator past a variable pressure point. In Battery Hold mode, battery capacity is held at the current level.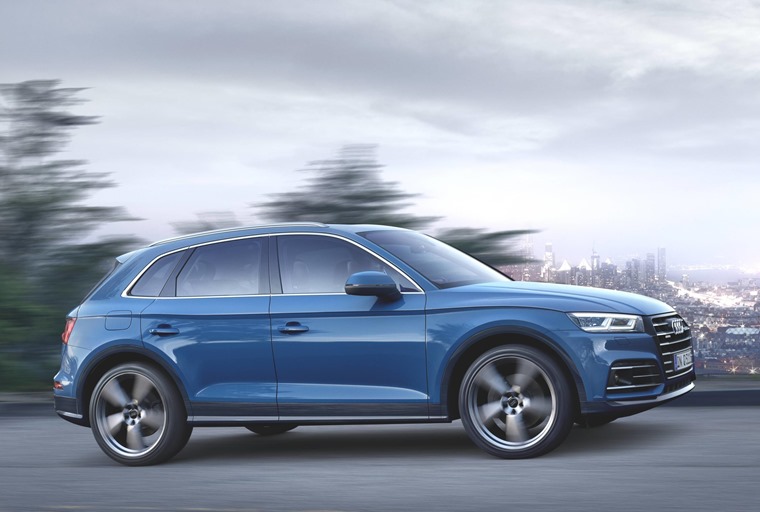 The Audi Q5 55 TFSI e quattro is supplied as standard with the Compact charging system plus a Mode 3 cable with Type 2 plug for use at public charging stations. When plugged into a conventional household three-pin socket, it can be recharged in around six hours.
The Q5 also comes with a generous standard kit, including a Technology Pack incorporating virtual cockpit, MMI Navigation High and PHEV-specific displays. 20-inch alloy wheels, LED headlights, three-zone automatic climate control, a digital instrument cluster, an 8.3in infotainment system also feature.
The Audi Q5 55 TFSI e is expected to be available in June, with prices starting from £55,000 OTR.