Bentley goes hybrid with the Bentayga
It doesn't seem long since Bentley introduced its Bentayga Diesel. Now discontinued, it has essentially been replaced with this: the Bentley Bentayga Hybrid – a car that marks the Crewe-based company's first step towards electrification.
Bentley claims it is "the SUV sector's first true luxury plug-in hybrid". Here's all the key info.
Featuring a freshly developed 3.0-litre V6 petrol engine and a state-of-the-art electric motor, it gets a combined CO2 output of 79g/km, and an all-electric range of around 24.2 miles. Official figures suggest it's capable of up to 80mpg too.
Despite its eco credentials, it still manages a 0-62mph time of just 5.2 seconds, and is capable of 158mph. Power stats are to be confirmed, but it'll likely produce around 450hp and more than 500Nm of torque.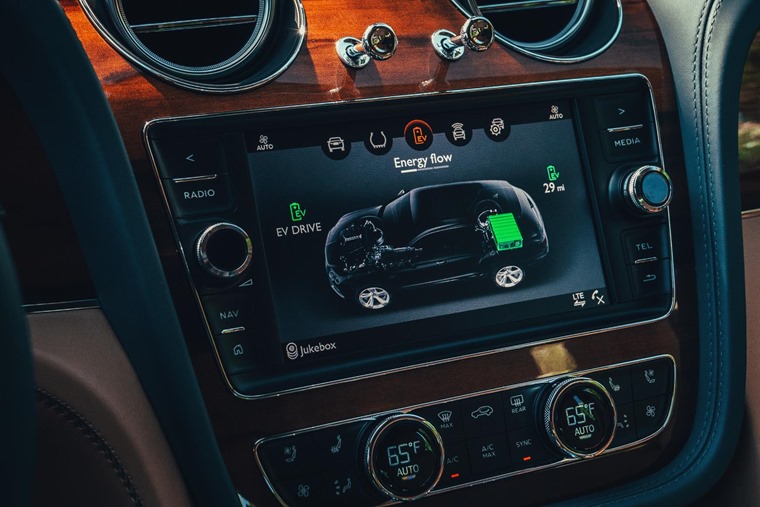 It will of course feature the Bentayga's usual levels of interior opulence, but the Hybrid gets a new satnav system that can calculate routes based on the optimum combination of both the electric motor and engine. This'll make it easier to eek out the full 24 miles of electric range, as well as saving battery power.
Bentley's latest Bentayga model has three hybrid drive modes: EV, Hybrid and Hold. In EV Drive mode, the all-new hybrid is driven only with energy supplied from the battery to the wheels via the electric motor.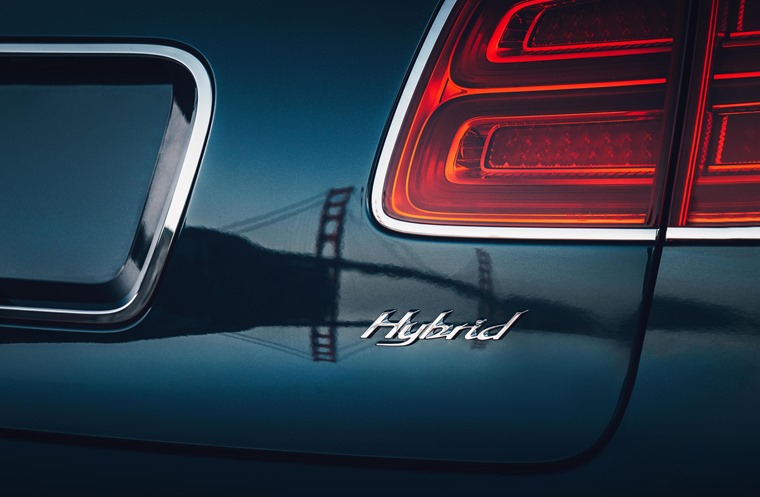 In Hybrid mode the car uses information from the navigation system to intelligently optimise power usage from the battery and the petrol engine, giving maximum efficiency and range.
In Hold mode the use of engine and electric power is balanced to maintain electric range for later use – for example on arriving in a city. In all modes energy is recovered to the battery through regeneration during deceleration.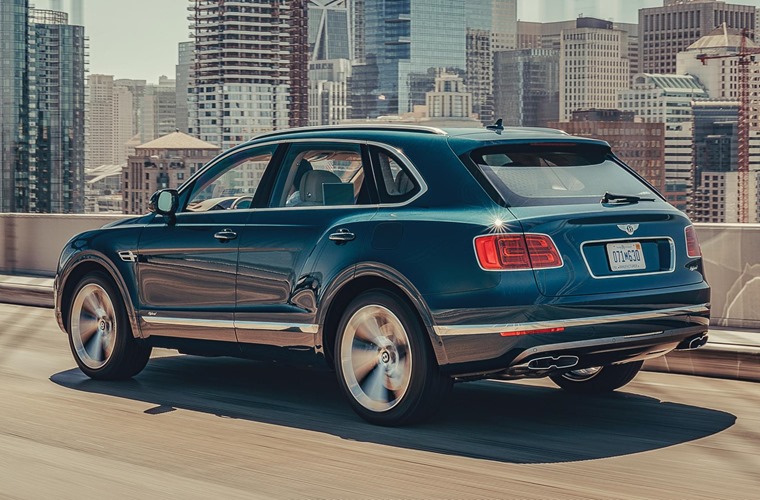 As for recharging, Bentley says it'll take just 2.5 hours to completely top up the battery and it is capable of travelling up to 464 miles.
Before taxes, the Bentayga Hybrid is priced from £133,100, but adding a few of Bentley's famous personalised options will no doubt increase that figure quite significantly.