Bentley unveils Bentayga Extended Wheelbase variant
Bentley has taken the covers off its ultra-luxurious Bentayga Extended Wheelbase SUV – an all-new model that's longer and more limo-like than ever before.
Set to hit the market later this year, here's everything you need to know.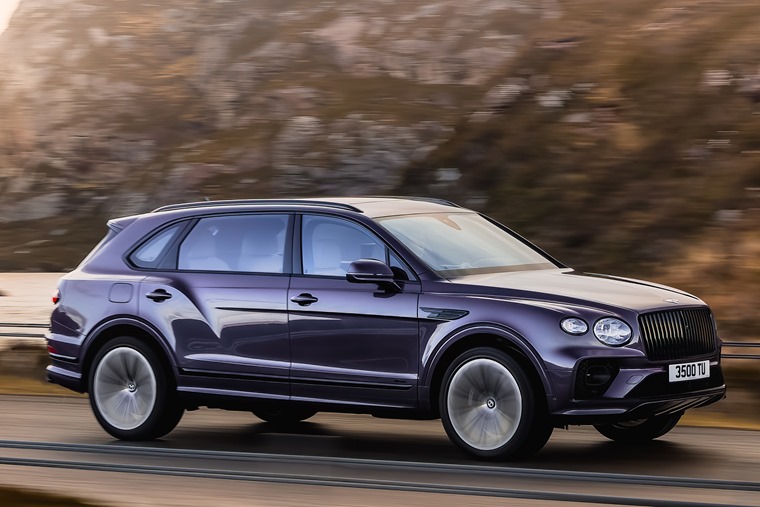 Bentley Bentayga Extended Wheelbase fast facts
18cm longer than standard car
More prestige interior than ever before
Styling enhancements
4.0-litre V8 twin-turbo as standard
List prices likely to start above £200k

Bentley Bentayga Extended Wheelbase styling
Several styling tweaks have been made to the new model, with the front grille featuring revised slats along with some new alloy wheel design options.
The most obvious difference, however, is side on, where the car looks noticeably longer than before – mainly because it is. 180mm longer to be exact.
That means the roof, side panels, and rear doors are all elongated. It's certainly an imposing look, and without a doubt one of the most luxurious – and spacious – SUVs currently available.

Bentley Bentayga Extended Wheelbase interior
Talking of space, if you opt for the four-seat model you'll get business-class levels of rear leg room. In fact, there's even an Airline Seat option that's reclinable and offers up to 22 adjustable features and a footrest.
There's also a host of new trim options on offer, including revised wood and metal choices, as well as the leather. There's almost an infinite amount of options to choose from when it comes to a Bentayga's interior trim.

Bentley Bentayga Extended Wheelbase engine
From launch, the Bentley Bentayga Extended Wheelbase will feature Bentley's famed 4.0-litre V8 twin-turbo that produces 500hp and 700Nm of torque – enough to get the car from 0-60mph in 4.5 seconds.
Despite its 2,500kg weight and length, the car comes as standard with a rear-wheel steering system that actually means the model has a smaller turning circle than the standard car!

Bentley Bentayga Extended Wheelbase prices, release date
Further details, specs and prices are to be confirmed, but we reckon the Bentley will cost somewhere between £150,000 and £200,000 – rising to more than £250,000 depending on spec.
We'll bring you more details as and when they are revealed. Order books are set to open later this year.