Bentley Bentayga Speed: Range-topping SUV is world's fastest
The Bentley Bentayga Speed has been revealed with styling tweaks and tech upgrades that bring it in line with the updated standard Bentayga.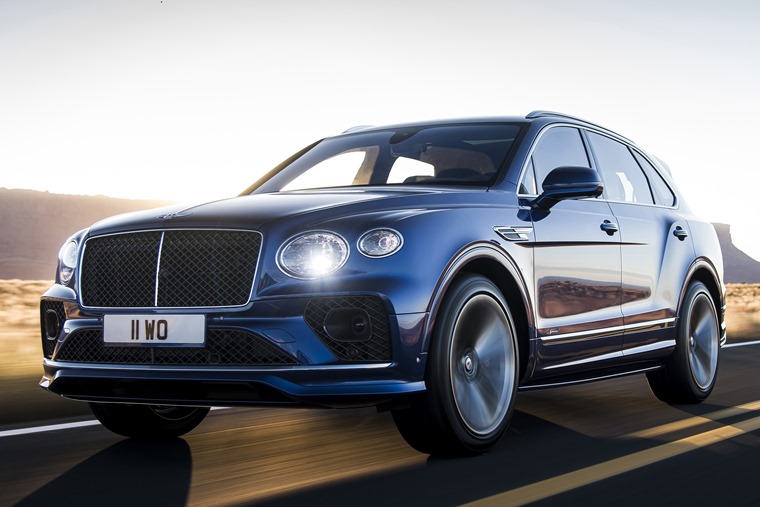 Featuring a 6.0-litre W12 engine that produces 626bhp and a whopping 900Nm of torque, it'll be the fastest SUV ever made according to the Crewe-based company; it's ever so slightly faster than the Lamborghini Urus.
The Bentayga will soon be available as a plug-in hybrid, but Bentley reckons there's still a market for the monstrous W12, particularly in the US.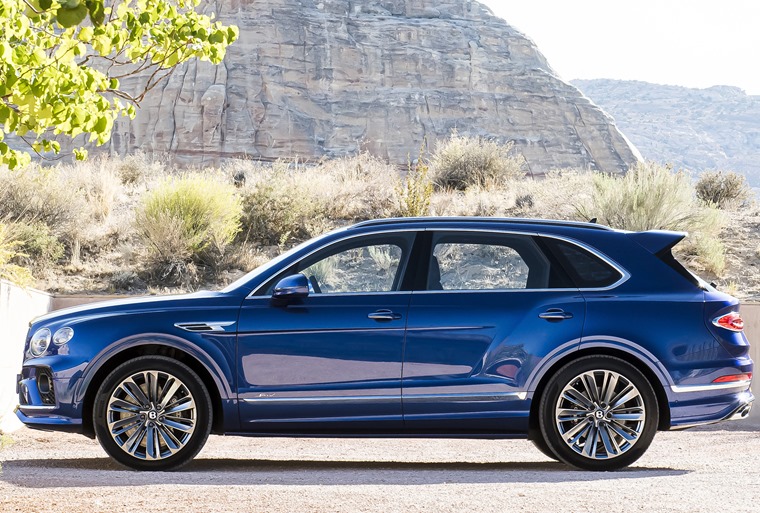 So what's actually new under the bonnet? After all, that W12 produces 626bhp – exactly the same as the outgoing Bentayga Speed.
Well, new technology means that six of the cylinders deactivate, allowing significant economy improvements under part-throttle.
The system alternates between the two sets of cylinders too, meaning they don't cool down as quickly; another tweak that should eek out a few more MPG.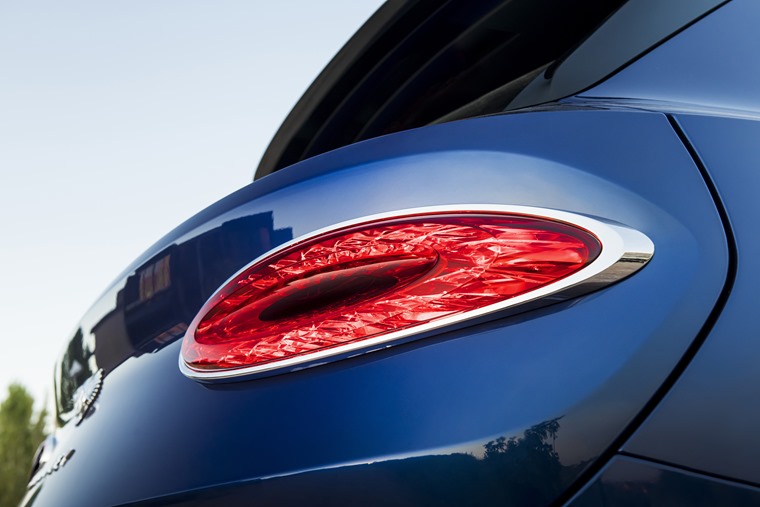 Other mechanical enhancements include the addition of a 48V electric active roll system that aims to keep the car as flat as possible while cornering. This maximises grip and reduces body roll.
On the outside, the Speed is marked out from lesser Bentaygas thanks to some tinted headlights, a bespoke bodykit, a rear spoiler and huge 22in alloy wheels.
There's an optional Black Specification styling pack too, which replaces chrome with black trim and adds darkened highlights on the bodykit and wheels.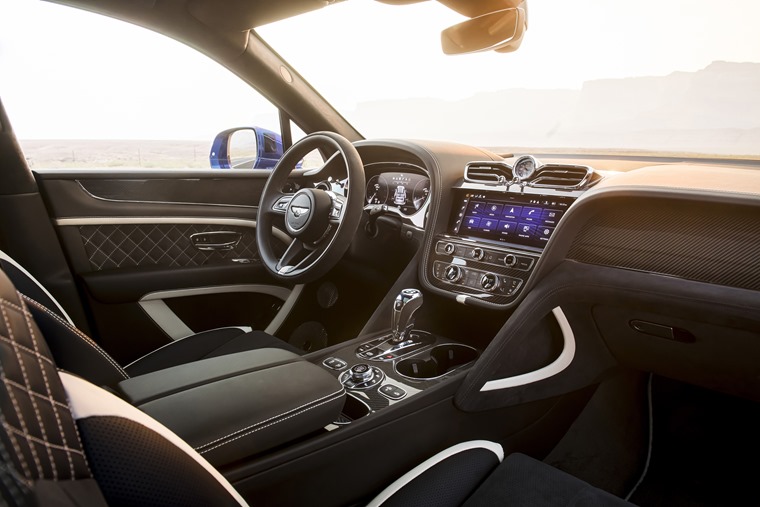 The inside is as luxurious as any other Bentayga with minimal changes, although nice little additions include contrasting accents on the upholstery along with 'Speed' sewn into the Alcantara front seats.
It also features the range-topping infotainment system that gets a 10.9in touchscreen and a fully digital driver display. Live traffic updates are also a standard feature, and the system is so clever that it actually predicts when the traffic lights will change.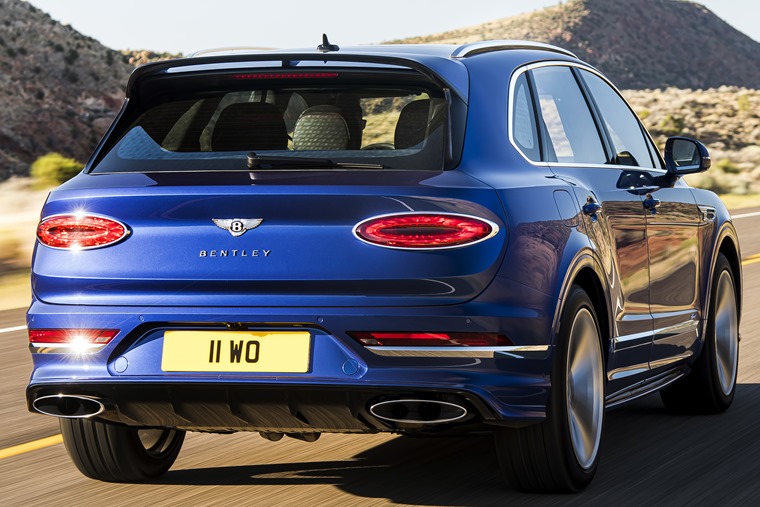 The new Bentayga range will soon be completed with the arrival of the plug-in hybrid. We'll bring you more on that as soon as we hear more.