Christmas 2021: Seven of the best Lego car kits
Young or old, it's hard not to like Lego. The company's products are always a popular family favourite at Christmas time, and the great news for car fans is there are now more automotive-based Lego kits on offer than ever before.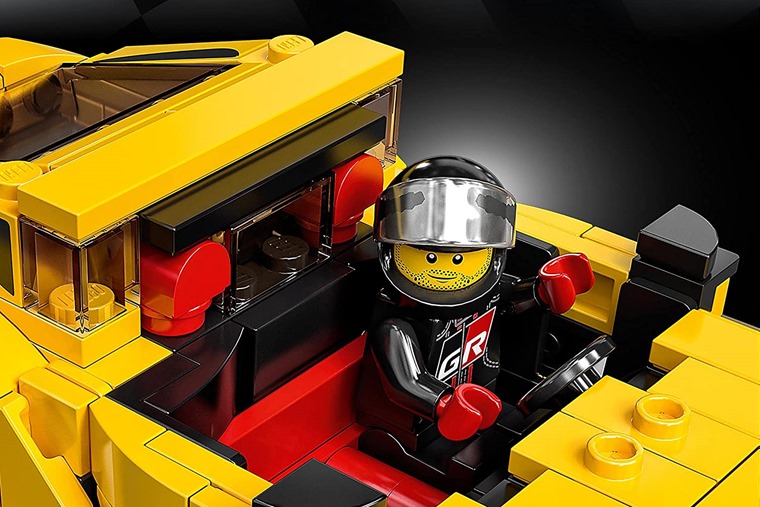 Ranging from the Speed Champions range, to the more involved Creator and Technic models of iconic cars, there's a kit to suit every range and budget. So which are our favourites? In no particular order, here goes.
1. Lego Creator James Bond Aston Martin DB5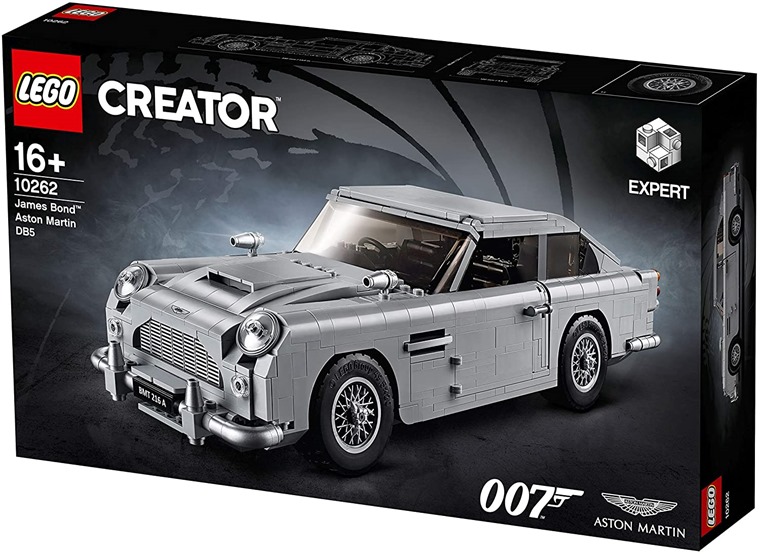 Part of Lego's Creator Expert collection, the launch of the splendid Aston Martin DB5 model coincides with the latest Bond film – No time to Die. So, for the Lego expert in your house, it's the perfect present for Christmas 2021.
Designed for those aged 16 and older, the kit is spectacularly detailed, and features the best of Bond's 007 kit behind the sleep paintwork. A working ejector seat, revolving number plates and of course machine guns are all present.
Age range: 16+
Price range: £170 - £220
Available at: Lego Stores, Toy Megastore, Amazon
2. Lego Speed Champions Porsche 911 Turbo 3.0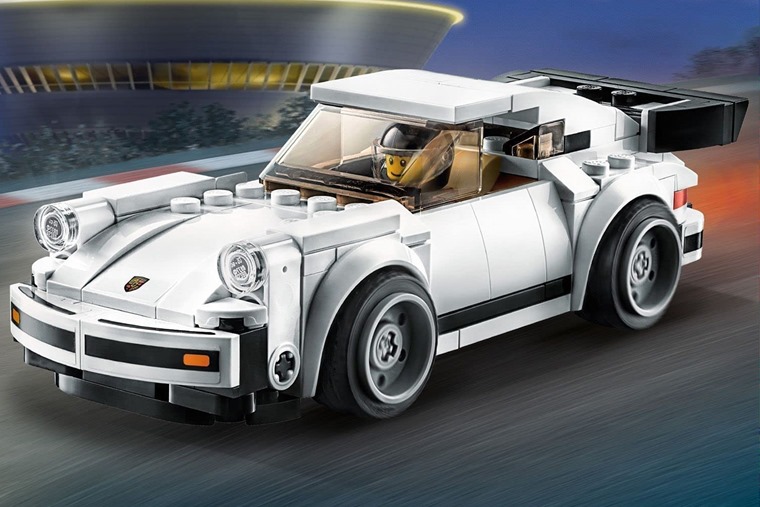 Not all classic Porsches have to cost the earth – specifically this 1964 Porsche 911 3.0 Turbo should cost you less than £30 on Amazon. Admittedly it's not quite as detailed as Creator or Technic models, but it's a cool thing nonetheless with its whale tail rear spoiler.
It even comes with a Steve McQueen-esque figure complete with helmet and a set of cones. With 180 pieces making up this kit, it's also a great gift for younger kids too, with a recommended age of 7+.
Age range: 7+
Price range: £15 - £20
Available at: Argos, Amazon
3. Lego Technic Land Rover Defender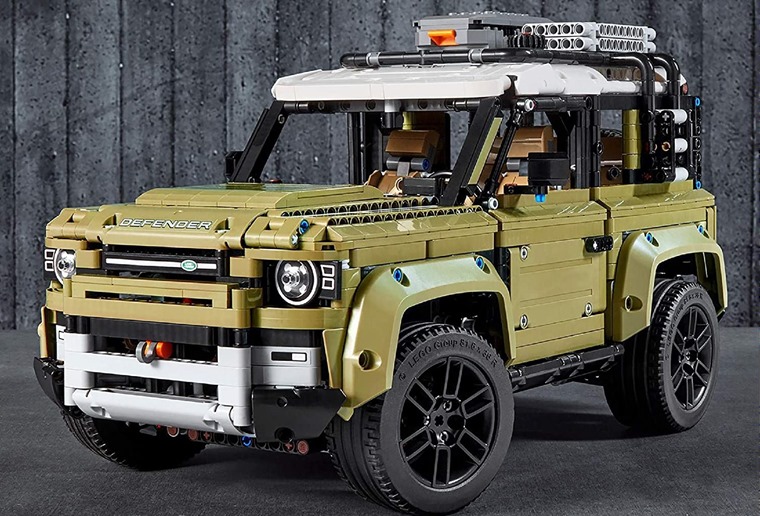 The new Land Rover Defender has gone down a storm on the leasing market and, while you might be in with a wait for a full-size one, you might want to consider this gorgeous 42cm-long model in the meantime.
Resplendent with Land Rover badging, a removable roof rack and a detailed engine bay, this Technic model even features moveable steering and a working winch.
Age range: 16+
Price range: £110 - £140
Available at: Argos, IWOOT, Amazon
4. Lego Speed Champions Audi Sport Quattro S1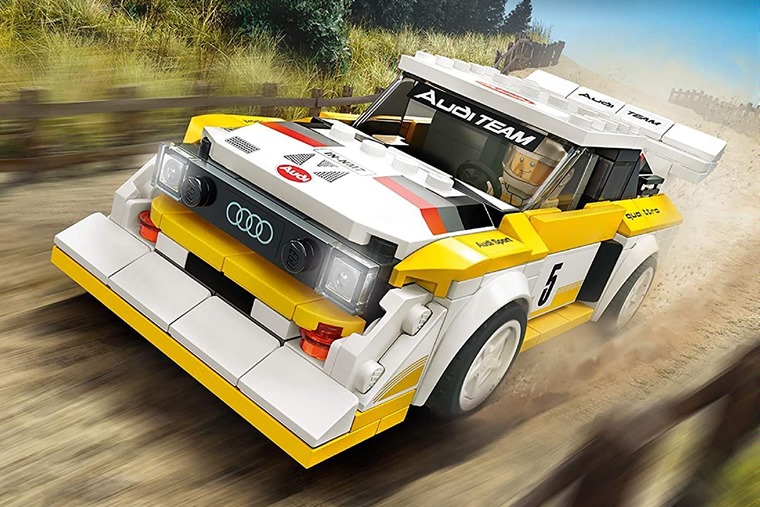 The legendary Audi Quattro proved to be one of the finest rally cars of the 1980s, with the namesake still being used on brand-new models today. This affordable miniature version is actually a Quattro S1.
With its short wheelbase and huge rear wing, Lego's version comes in the same colours of the same car that won the 1986 Monte Carlo rally.
Age range: 7+
Price range: £15 - £25
Available at: Argos, Amazon
5. Lego Creator Fiat 500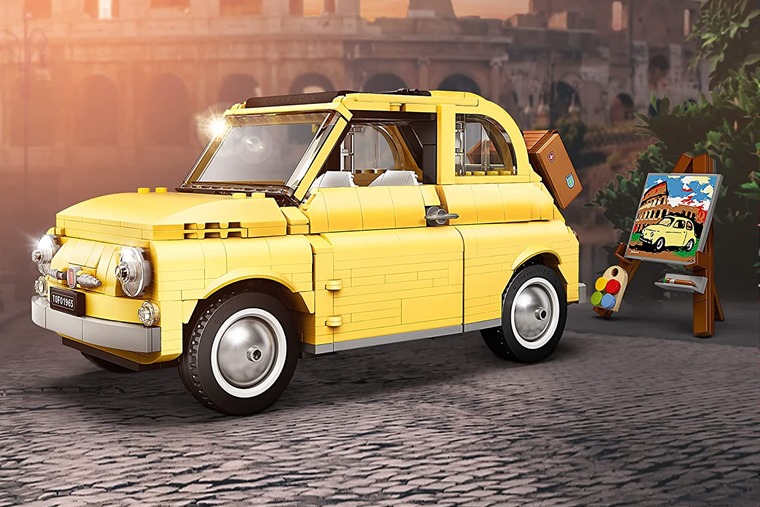 Unlike the Speed Champions range, Lego's creator kits are aimed at experts (or adults). This particular cute Fiat 500 kit is made up of 960 pieces – not far short of the amount of components that went into the original full-size Fiat by our reckoning.
The iconic model might now be available in electric form, but this classic Lego version comes in a resplendent pastel Yellow. The doors also open, and even comes with a usable spare wheel under the bonnet.
Age range: 16+
Price range: £80.00 - £100
Available at: Argos, John Lewis, Amazon
6. Lego Technic Bugatti Chiron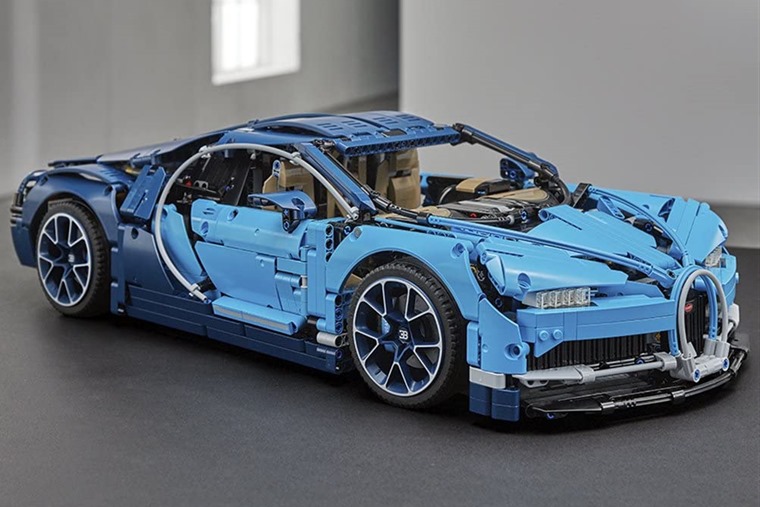 Just like the real version or the world-beating Bugatti Chiron supercar, Lego's version comes at a price. Similarly, it's a complex bit of kit that will reportedly take Lego-building experts more than 0 hours to build.
That's mainly because you've got to build the engine, gearbox and complicated suspension yourself. Once you're done though, the result is well worth it. It's fabulously detailed and a stunning model.
Age range: 16+
Price range: £250 - £270
Available at: Zavvi, Alza
7. Lego Speed Champions Toyota GR Supra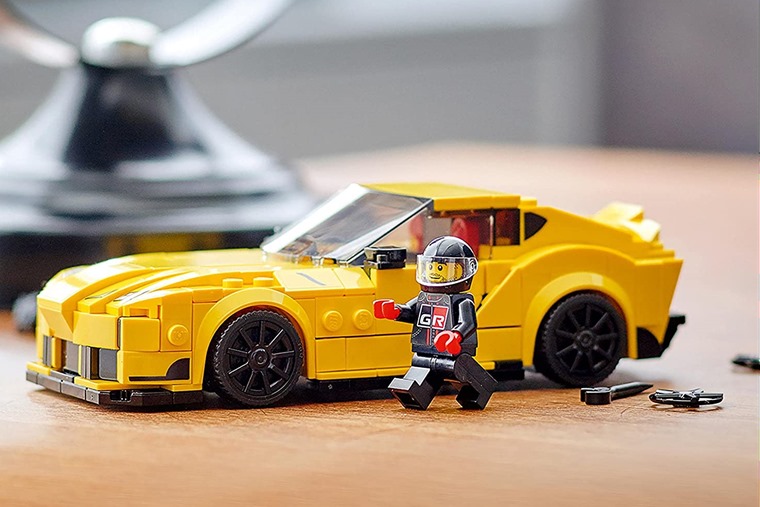 If you're looking for a modern sports car that's a little easier to build, look no further than the Speed Champions version of the Toyota GR Supra racing car.
Based on the latest version of the legendary coupe, its wide chassis means there's room for two figurines – one of which comes with a Toyota racing suit and safety helmet. With 299 pieces, it's a great stocking filler for a Supra fan, whether they're 7 years old or 70.
Age range: 7+
Price range: £15 – 25
Available at: Argos, Amazon
Looking for more motoring gift ideas?
Want some presents that are a little less Lego-centric? We've got you covered here at Leasing.com – check out our best Christmas gifts idea for all the family.
There'll surely be something on our list that'll suit the car fanatic in your life.
*Leasing.com is not affiliated with Lego or its resellers, and availability and price ranges taken from samples and correct only as of 15/12/2021.