BMW 545e revealed: Range-topping plug-in hybrid on the way
The BMW 5 Series is already available as a plug-in hybrid, but now the company has revealed the 545e – a new six-cylinder variant that will top the range of five plug-in models.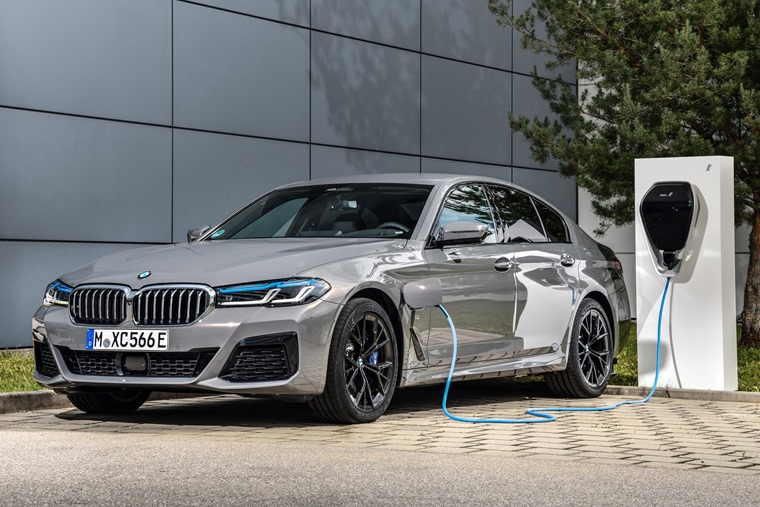 Part of its ten-year plan for sustainability, the new 545e features an electric motor that produces 109hp. This is coupled to a six-cylinder petrol engine that produces 286hp giving a combined output of 394hp.
It features the brand's fantastic xDrive system too, which distributes power equally as required through all four wheels. All 545e models will come as standard with an 8-speed automatic gearbox.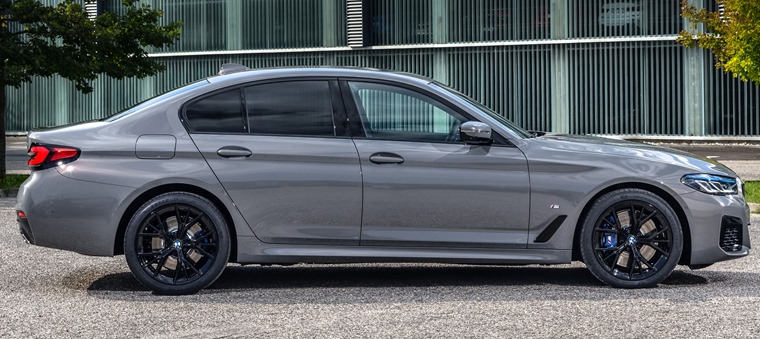 It'll get a 0-62mph time of just 4.7 seconds and be capable of driving up to 35 miles on electric power alone. That puts combined fuel economy between 117 and 134mpg and CO2 emissions around 50g/km.
BMW's eDrive Zone service allows the driver to automatically switch to 100% electric power when entering low emission zones and built up areas.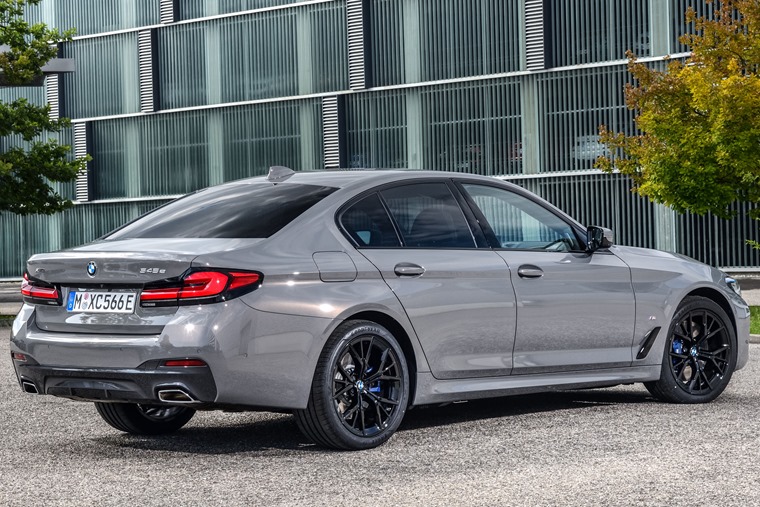 Like the 530e plug-in hybrid, it benefits from numerous drive modes and a new sound that has been developed by composer Hans Zimmer.
On the outside you can tell it apart from other 5 Series thanks to blue highlights, a number of badges and of course a charge point on the passenger side front wing.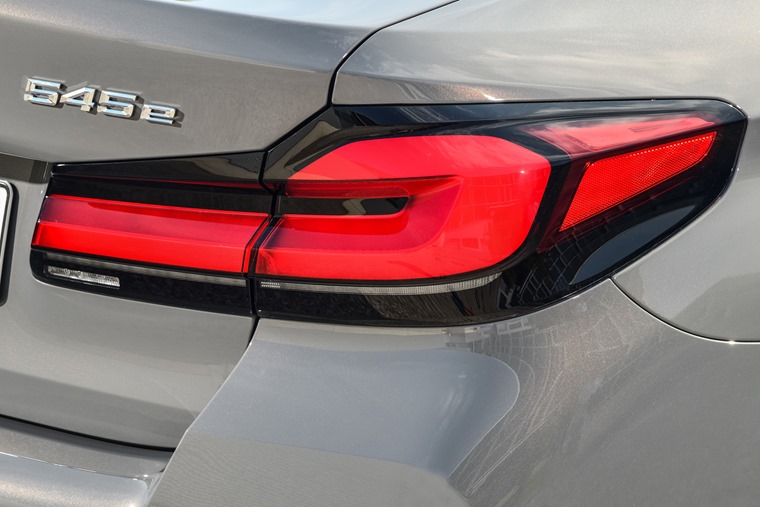 Arriving in November, the 545e tops the 5 Series plug-in range which comprises of the 530e, 530e xDrive, 530e Touring and 530e xDrive Touring.
We'll have to wait and see if the 545e will be available as an estate though – what this space.