BMW iX1: Electric crossover set for 2022 reveal
BMW has revealed a teaser shot of its upcoming iX1 electric crossover, ahead of the car being revealed in full later this year.
Set to join the 'i' electric BMW line-up, here's what we know so far.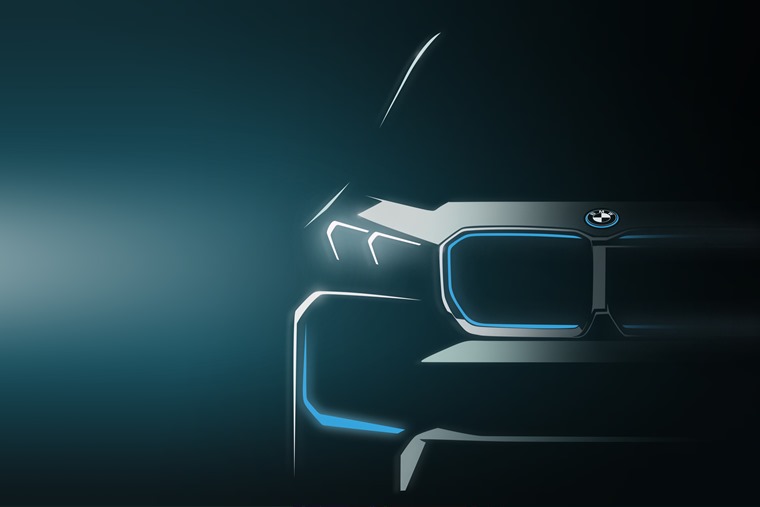 The first teaser image shows us the front end of the all-new electric crossover, and it would appear it follows the styling cues of BMW's larger electric offerings.
The large kidney grille is highlighted, and appears to be illuminated. Elsewhere, the headlights are extremely sharp and angular, with the daytime running light design visible.
The sketch also reveals the iX1 will feature a huge bumper featuring large ait intakes. We'll have to wait a little longer before we see any further shots of the side and rear of the car.
We do know, however, that the iX1 will borrow tech from the larger iX3. This model is capable of up to 285 miles between charges thanks to an 80kW battery. Versions are available producing up to 290hp.
Whether this exact set-up is carried over remains to be seen, but we can expect range to be between 250 and 300 miles, while two-wheel drive and all-wheel drive models will also be offered. It's also likely it'll feature the latest rapid charging tech, with the car supporting up to 150kW charges.
We'll learn more about the iX1 in the coming months, with deliveries set to commence sometime in early 2023. We'll bring you the latest details – and leasing plans – as soon as they are available. If you can't wait for the iX1, you can check out BMW's electric offerings right now by clicking the button below.