Goodbye Theresa! Boris Johnson gets keys for No.10 … and the Jaguar XJ Sentinel
This week sees Boris Johnson take up what will no doubt be a controversial residence in 10 Downing Street, and there's more than the new house for him to consider. He's been known for driving around in an assortment of old bangers, including a battered Toyota Previa and Citroen AX, and has even been known to cycle to work.
In between the stress of wangling a post-Brexit deal with our continental neighbours, one crumb of comfort he can look forward to is the chauffeur-driven Prime Ministerial car – the humungous Jaguar XJ Sentinel.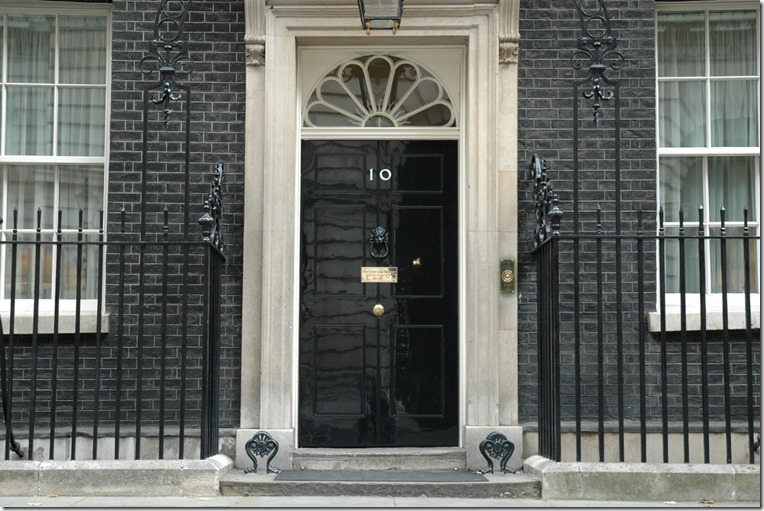 Boris has of course been in government before, holding the position of foreign secretary until he resigned last year. Prior to his ascension to prime minister, he could be seen cruising to cabinet meetings in a BMW 7-Series – a model that makes up a good chunk of the ministerial fleet.
BMW or Jaguar?
Very nice though the BMW is, it has nothing on the sumptuous insides of the XJ Sentinel. Boris will have heated and cooled seats, a 20-speaker surround-sound system, two HD televisions and a state-of-the-art communication system for conference calls. It also doubles as a rolling fortress, able to withstand a blast from 15kg of high explosives and sustained gun and grenade attacks.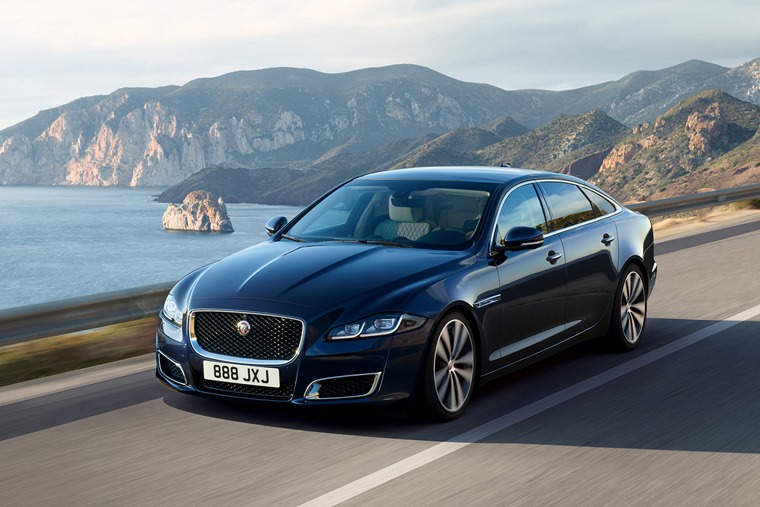 All this extra stuff has hindered performance somewhat, with the Sentinel achieving the 0-62mph run in a rather leisurely 9.2 seconds – despite the 5.0-litre supercharged engine producing 501bhp. Maybe the government should consider upgrading to the torquey I-Pace? It's got the green credentials and enough torque to keep the PM out of trouble.
However, we're sure the car won't be Boris' first priority, but it's safe to say he was due an upgrade. He has previously been seen piloting an ageing Toyota Previa people carrier around London.
Inside Boris Johnson's litter-strewn Toyota Previahttps://t.co/fWsQDnzcmV

— PersonalityHunter (@Personality2026) June 18, 2019
In fact the press recently got a personal glimpse of its interior, with particular attention being given to a children's Tin Tin book (in French of course) and an old parking fine.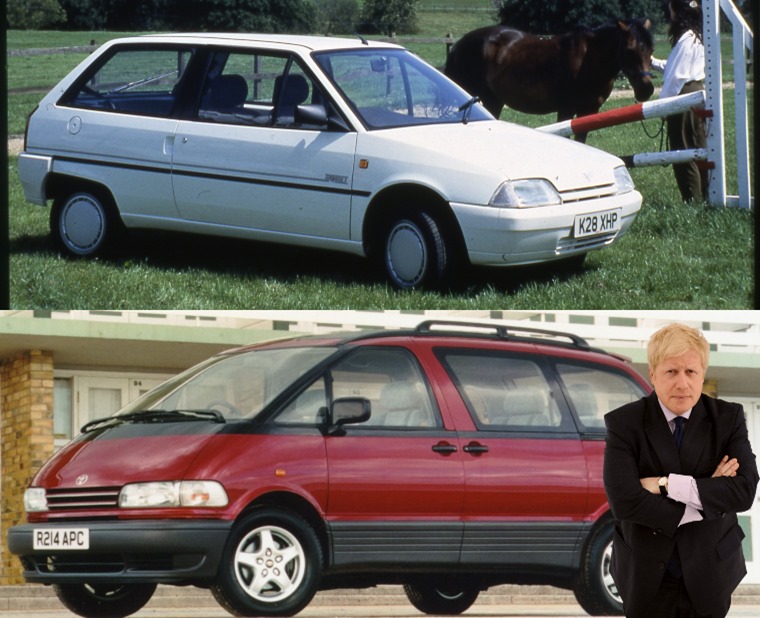 An ancient Citroen AX has also been spotted pottering around Westminster, which is also believed to be Boris'. Given the ULEZ zone now means older cars are charged £12.50 per day to roam the capital's streets, we reckon he'd be better off leasing – after his personal use of the armoured XJ comes to an end of course. And no one knows just when that will be…