British Motor Show 2020: What's on?
The British Motor Show is set to make a momentous return in 2020, with prices starting from just £18.50 for adult while kids go free.
Seen for the first time since the 2012 event was cancelled due to the financial crisis, the relaunch will take place at Farnborough International in Hampshire from 20-23 August 2020.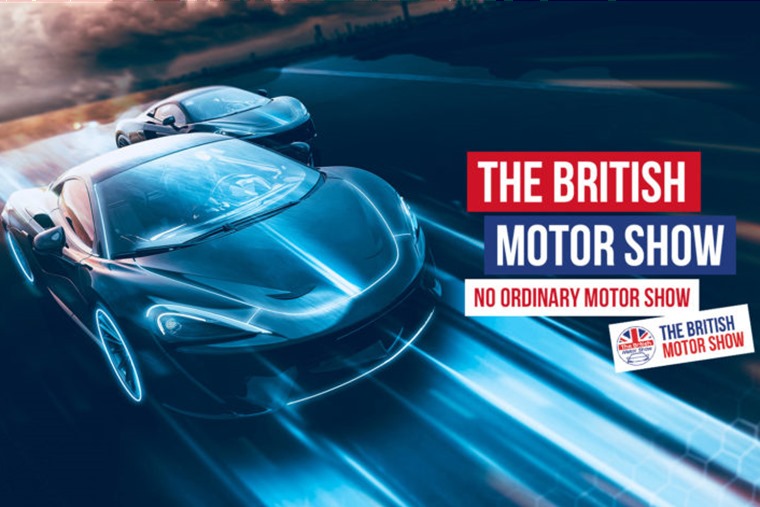 As well as a display of all the latest and greatest new cars, with manufacturers and dealers showing their flagship models, the British Motor Show will also have halls dedicated to classic cars, motorsport and a huge hall dedicated to electric cars and alternatively fuelled vehicles.
A unique Alternative Drive expErience (ADe) will be offered, giving attendees the chance to get behind the wheel of the latest electric, hybrid and hydrogen vehicles. Designed to address some of the 'fear' they may have about making the change to an alternatively fuelled vehicle, this is the first time anything like this has been offered at a motor show and is just one of the ways that customers can get up close and personal with the latest technology that is on offer.
Live dynamic content will be delivered in the Imperial Cars Arena and on the celebrity-packed main stage, which will host interviews, quizzes and interactive sessions.
A Motor Show Marketplace where visitors will be able to check out and buy the latest products available, from technology to clothing, cleaning products and more will also be a huge draw.
Other attractions include a pop-up go-karting experience, drift experiences, an under-27 driving experience and a Wall of Death, plus more to be announced.
Andy Entwistle, CEO and Show Director, said: "This will be like no motor show that has been seen before, and our focus on past, present and future means there will be something for the whole family, as well as every petrol-head.
"I'm particularly excited about the technology hall where we will be able to get EVs and alternatively fuelled vehicles in front of the masses for the first time."