CES 2019 round-up: See the in-car tech of tomorrow… today!
It's no secret that technology is becoming more and more important in vehicles, not only to the cars themselves but the driving experience as a whole.
Originally conceived as an event to publicise the newest household gadgets, it's no surprise to see a bigger and bigger automotive presence at the Consumer Electronics Show (CES) with each passing year.
Showcasing everything from advancements in safety technology and in-car entertainment to glimpses into the near future via holographic interfaces, the 2019 instalment of CES has already provided an eye-opening look at what manufacturers are developing today to feature in the cars of tomorrow:
Nissan Invisible-to-Visible tech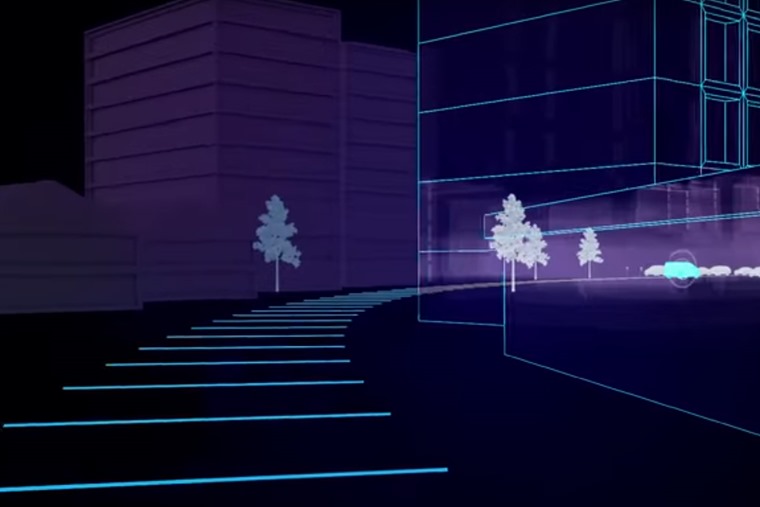 A further innovation of Nissan Intelligent Mobility, which has already gifted us the e-Pedal and ProPilot in the current Nissan Leaf, Invisible-to-Visible (I2V) is a future technology that merges real and virtual worlds to help drivers.
Demonstrating the future of driving to CES visitors via an interactive, three-dimensional immersion experience, I2V supports drivers by merging information from sensors outside and inside the vehicle with data from the cloud.
This enables the system to not only track the vehicle's immediate surroundings but also anticipate what's ahead – even showing what's behind a building or around the corner. To make driving more enjoyable, guidance is given in an interactive, human-like way, such as through avatars that appear inside the car.
I2V is powered by Nissan's Omni-Sensing technology, which acts as a hub gathering real-time data from the traffic environment and from the vehicle's surroundings and interior. Nissan's Seamless Autonomous Mobility technology also analyses the road environment through relevant real-time information, and the ProPilot semi-autonomous driver system provides information about the car's surroundings.
"By helping you see the invisible, I2V enhances your confidence and makes driving more enjoyable," said Tetsuro Ueda, an expert leader at the Nissan Research Center. "The interactive features create an experience that's tailored to your interests and driving style so that anyone can enjoy using it in their own way."
Audi virtual reality in-car entertainment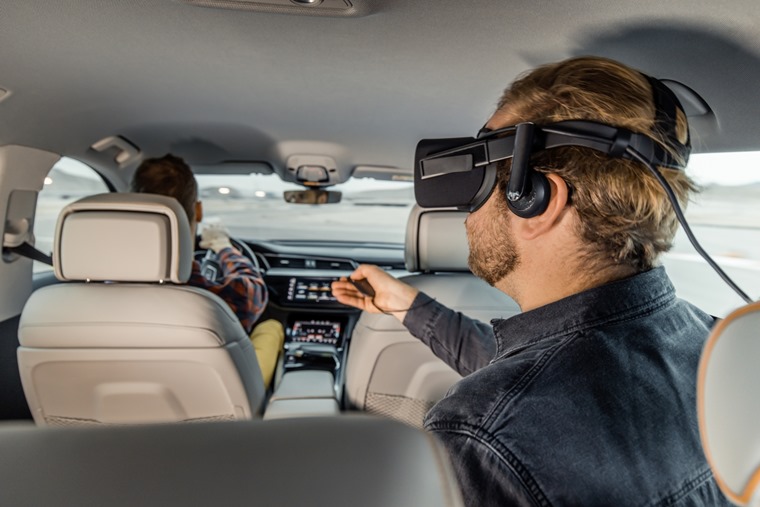 Audi aims to redefine in-car entertainment in the coming years, using technology which combines VR content with vehicle movements in real time. This will provide backseat passengers a new way of experiencing movies, video games, and more, so when the car drives through a right turn the spaceship in the experience will do the same!
Audi is demonstrating the immersive futuristic technology at CES via Marvel's Avengers: Rocket's Rescue Run. This in-car VR experience sees backseat passengers in the new Audi e-tron wearing VR glasses and being transported into outer space to help Rocket and other Guardians of the Galaxy characters maneuverer through an asteroid field.
In order to establish this new category of entertainment on the market as quickly and comprehensively as possible, Audi is taking a new approach. Not only has the premium brand co-founded a start-up named holoride but the technology will be open platform to allow other carmakers and content developers to create and offer their own scenarios.
"Creative minds will use our platform to come up with fascinating worlds that turn the journey from A to B into a real adventure," said Nils Wollny, head of digital business at Audi, and future CEO of Holoride.
Holoride intends to launch the new form of entertainment on the market within the next three years using standard VR glasses for backseat passengers.
Byton go tablet crazy
Our second year at @CES Las Vegas is underway. We're located at North Hall,
(#8515) stop by and see what BYTON is all about! Welcome to @CES 2019.#BYTON #BYTONCars #BYTONxCES19 #CES2019 #meetBYTON #timetobe pic.twitter.com/SBelKT7YRY

— BYTON (@BYTONcars) January 9, 2019
Byton, the Chinese electric vehicle startup which made its debut at CES last year, is back in 2019 to showcase the finalised interior of its upcoming M-Byte SUEV.
While last year's prototype got tongues wagging thanks to its giant 48-inch wraparound dashboard infotainment, to the shock of everyone it is a feature which will remain for the production variant. Also staying is the touchscreen tablet on the steering wheel.
Both remain controversial additions to any car and may take some getting used to. And if one massive screen that takes up the entire dashboard and one situated in the steering wheel isn't enough, an 8-inch touch pad between the driver and the front seat passenger will also feature.
Oh and there's the two rear-seat entertainment touchscreens for the backseat passengers too… that's five tablets in all for those keeping count. At least everyone will be entertained in the 325-mile-range vehicle…
Toyota Guardian aims to blend the best of human and machine input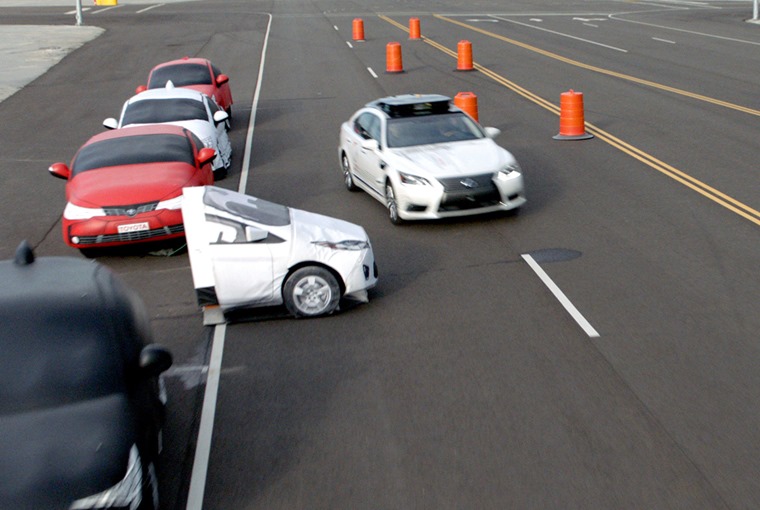 Toyota kicked off its CES showing with a vivid re-enactment of a three-car crash on a California Interstate, where nobody was injured.
"We know what happened because we were there, in the thick of it," said Dr. Gill Pratt, TRI CEO and Toyota Motor Corporation Fellow.
"Our test vehicle was traveling at freeway speed in manual mode with its autonomy mode disabled as it gathered data at the many tunnels and bridges in the San Francisco bay area. After we downloaded data from the incident, we asked ourselves; Could this crash have been mitigated, or avoided altogether by a future Toyota Guardian automated safety system? We believe the answer is yes."
With this in mind, the Guardian driver assist system aims to amplify human control, not remove it, with its envelope-controlled system mimicking that of a fighter jet.
It blends the best input from both human and machine by constantly monitoring the driving environment and alerting the driver in case of danger. If worse comes to the worst it will then step in if necessary to avoid a crash.
Hyundai preview world's first holographic navigation system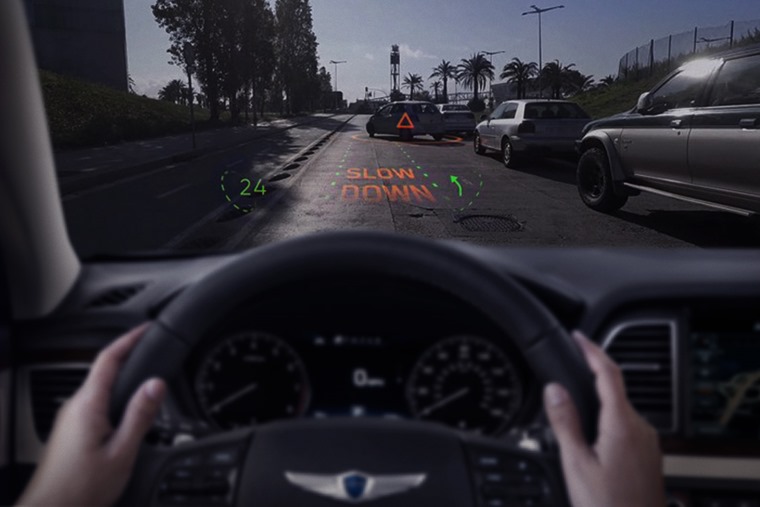 Hyundai Cradle, the hub for Hyundai's open innovation business, used CES to show off a proof of concept of a holographic AR navigation system. While a conventional head-up display projects a reflected image indirectly through an LCD screen mounted on the dashboard, the holographic AR display projects an image through the windshield
"Future mobility windshields will be more than just a piece of glass. AR holographic powered glass will serve as a platform to provide new services and open up new in-vehicle experiences."  commented Yunseong Hwang, director of Hyundai's open innovation business group.
The biggest advantage of a holographic AR navigation system is that the stereoscopic image is displayed on the actual road and appropriately adjusted with the specific viewing angle of the driver, thereby delivering accurate driving guidance all without wearing a headset.
The direction of movement is kept precise through the vehicle speed in real-time, and projecting navigational alerts through the windshield onto the road allows drivers to navigate safely while looking ahead undistracted.
WayRay, who have partnered with Hyundai to develop Cradle, are displaying the tech to not only show navigational features in augmented reality — such as lane guidance, destination points, and current speed — but also features like lane departure warnings and forward collision warnings.