Choosing the right car colour: things to consider
Henry Ford once said that you can have any car colour you want as long as it's black.
Today things couldn't be any different. Like car design itself, paint has come a long way since Ford uttered that overused phrase over a century ago.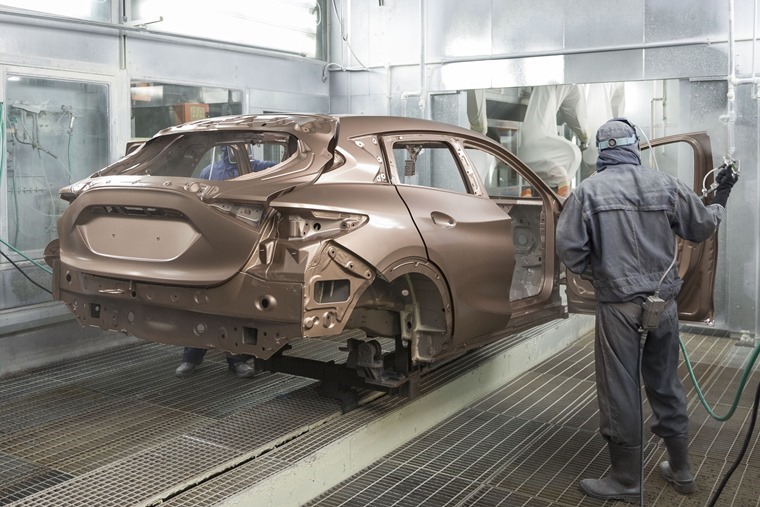 As nice as alloy wheels and sporty body kit packages are however, the colour of your car itself remains the primary way you can add that personal touch to your new car. But before you plump for your preferred hue, there's a few things you should consider…
What are the most popular car colours?
Official data from the Society of Motor Manufacturers and Traders (SMMT) can give us an insight into which colours UK customers prefer, as well as a wider look at which shades are en vogue. Here's a full break-down of the most popular car colours from 2018: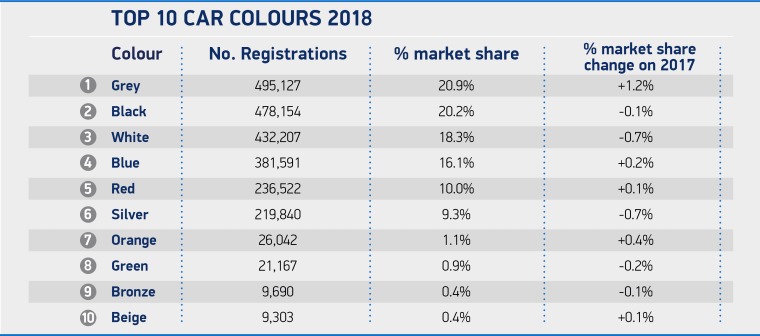 It's not really a surprise to see that grey, black and white cars made up more than 50% of the cars on the road, while somewhat louder colours such as green and orange made up just 2%.
At the end of the day however, the colour you choose all comes down to personal preference. The SMMT's data also provided some info on how colour preference has changed over the years.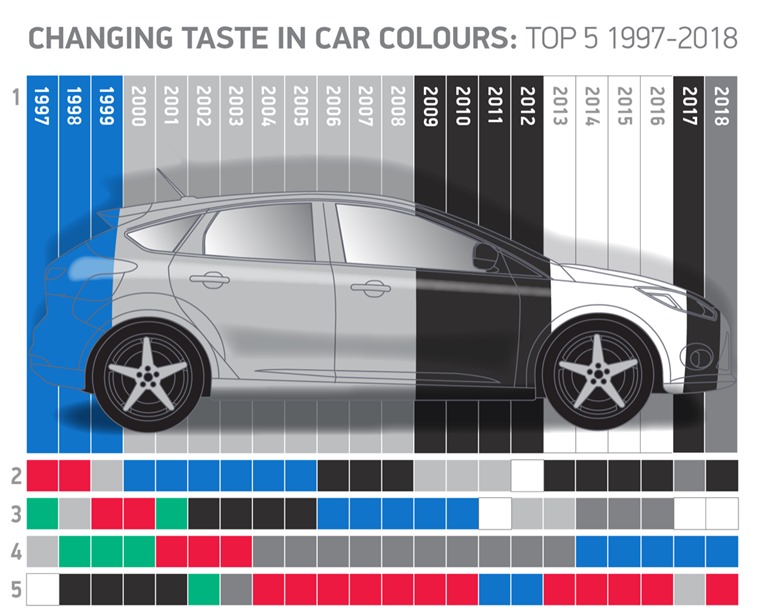 That minty green might have looked great on a mid-nineties Ford Escort, we're glad trends (and taste) has moved on…
Solid vs Metallic vs Pearlescent
Once you've decided on the colour itself, it's worth looking at the type of paint it is offered in, and this is where things can get a little complicated (and sometimes expensive).
Manufacturers offer thousands of shades, but in the end the vast majority are made up of one of three main types: solid, metallic or pearlescent. Here's how they differ: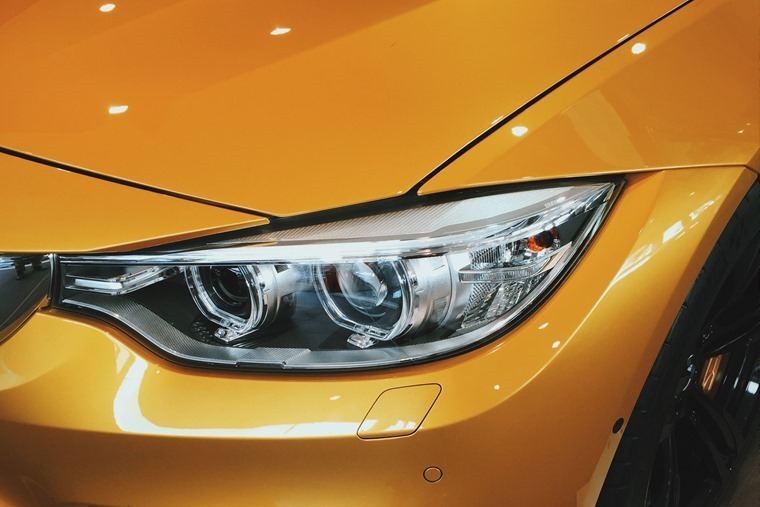 · Solid (non-metallic) – Made up of a single coat of paint and clear coat, solid paints are almost always the least costly, with several normally offered as a "no cost" option. That might sound appealing, but being the cheapest paints means they're almost always limited to a few run-of-the-mill hues, primarily black and white. It should come as no surprise that these are the two most popular car colours in the UK according to the latest SMMT data.
· Metallic – Plump for a metallic shade and you'll usually have a wider range of hues to choose from, and it essentially does what it says on the tin; Metal particles are added to the paint which gives it that extra sparkle.
· Pearlescent – Although largely the same as metallic to produce, pearlescent paint uses tiny mica crystals instead of metal flakes to create an even more impressive shine. Mica gives the paint a much richer, deeper quality. They are almost always the most costly mainstream option you can opt for when ordering your car.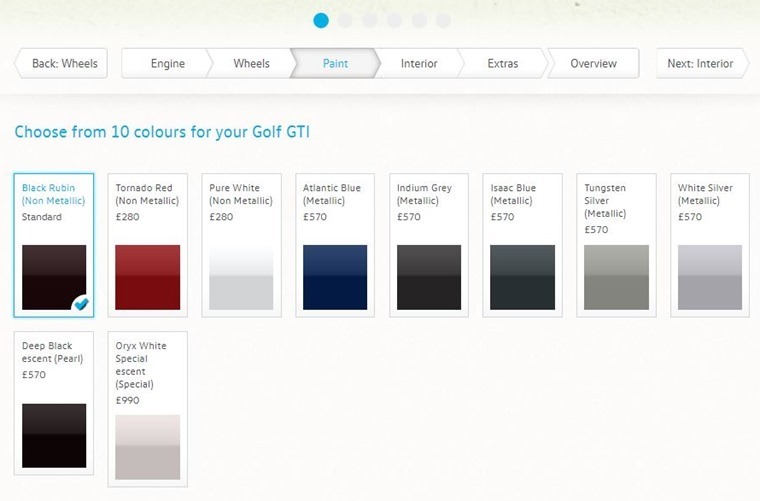 Any other options?
There are other choices when it comes to car colour. Here's a few lesser-known options that you'll find on the options list:
· Matte – Not everyone's cup of tea, but there has been an increase in the number of matte colours available over the last few years, although they are primarily reserved for premium, sporty models. They are often very costly to produce due to the labour involved, and nowhere near as practical as other paint finishes however due to the lack of a solid protective lacquer coat.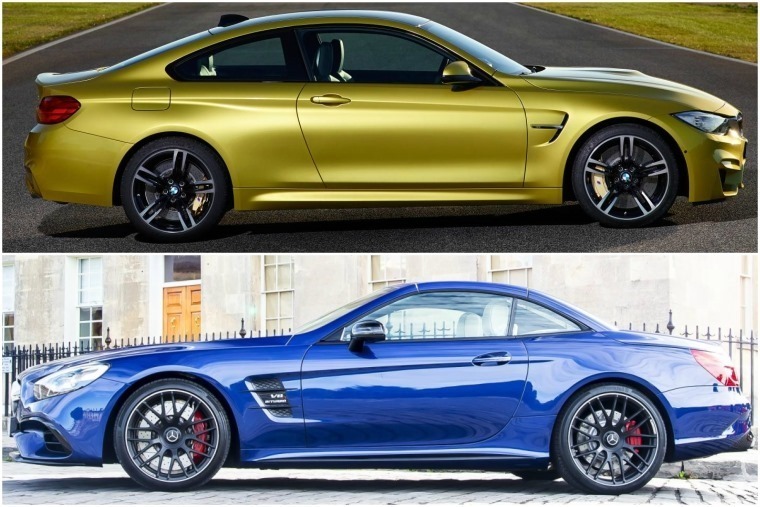 · Special – More and more manufacturers are offering  "special" paint packages. BMW has its "Individual" range, Mercedes has "Designo". It's true some finishes of these can look spectacular thanks to the varied and numerous methods used to create such an appearance. Of course, a special finish means extra paint and extra labour, which is naturally reflected in the cost. The likes of BMW, Mercedes and Porsche all offer paints that can add more than £6,000 to the list price!
What is the best colour for a lease car?
Unless the vehicle is an in-stock deal, leasing generally allows you to specify any available colour just like you do if you were to buy a new car, but it's worth bearing in mind that lead times may be longer for certain colours. It's therefore beneficial to be flexible when it comes to colours if you're in a particular hurry for your new car.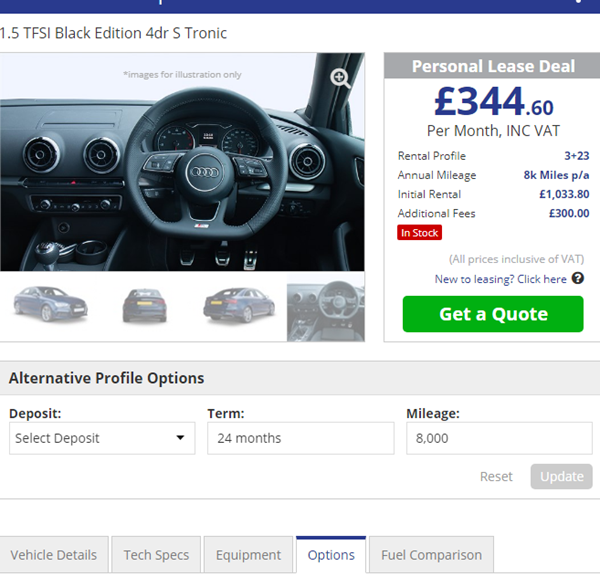 You can see which colours are available by clicking on the options tab when viewing deals on our site. This will give you an overview of what's available, although it's always a good idea to contact the dealer directly to check on availability, particularly if it is an in-stock deal.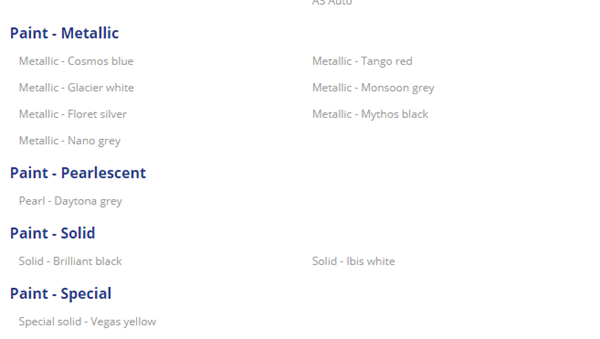 Another thing to consider is cost, and not just because a premium paint job could increase your monthly payments, but also due to the depreciation that comes with certain more extravagant colour choices. Blacks, silvers and greys mean higher residuals in the long run, and that is something that's always considered when a dealer calculates your payments.
Need a helping hand when it comes to choosing your perfect car? You can find more info on which cars to pick in our dedicated guides section.