Citroen C5 Aircross Hybrid launches
The Citroen C5 Aircross plug-in hybrid is now available to order, with list prices from £35,340.
With the French brand aiming to offer plug-in variants of its entire range by 2025, this is the first model in its current range to be electrified.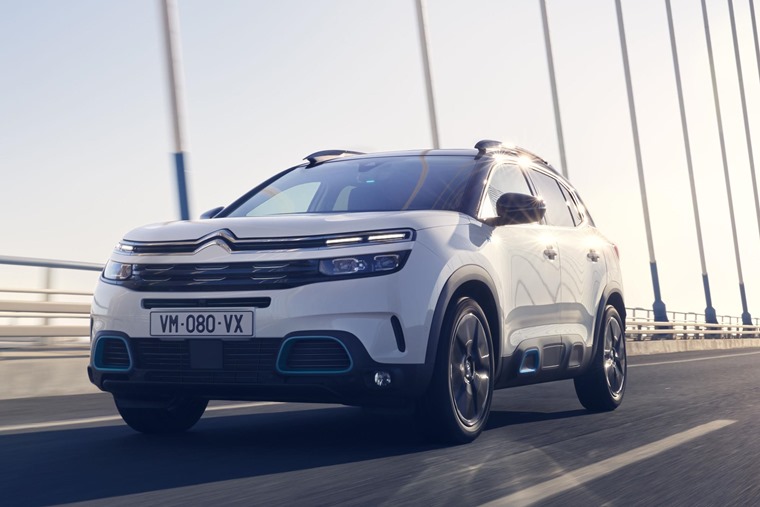 A 180hp 1.6-litre turbo-petrol has been combined with a 12.2kWh electric battery pack and motor, resulting in a total output of 225hp and 320Nm of torque. It'll be able to travel up to 31 miles on electric power alone.
It takes less than two hours to charge via a 32A wallbox (or standard 7.4kW charger). Fitted with an eight-speed automatic gearbox you'll find available on other petrol- and diesel-engined models, official efficiency stats stand at 34g/km of CO2 and 166mpg.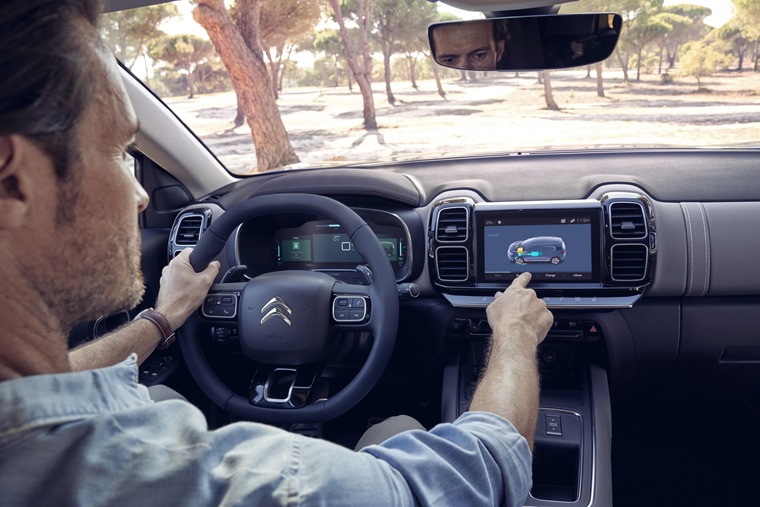 The chassis has also be upgraded, with plug-in models featuring Citroen's 'hydraulic cushion' suspension system as standard. This has been designed specifically to iron out potholes and uneven road surfaces.
Aside from the new tech, not much has changed. The styling remains essentially the same as before, albeit with the addition of an electric charging socket on the left hand side.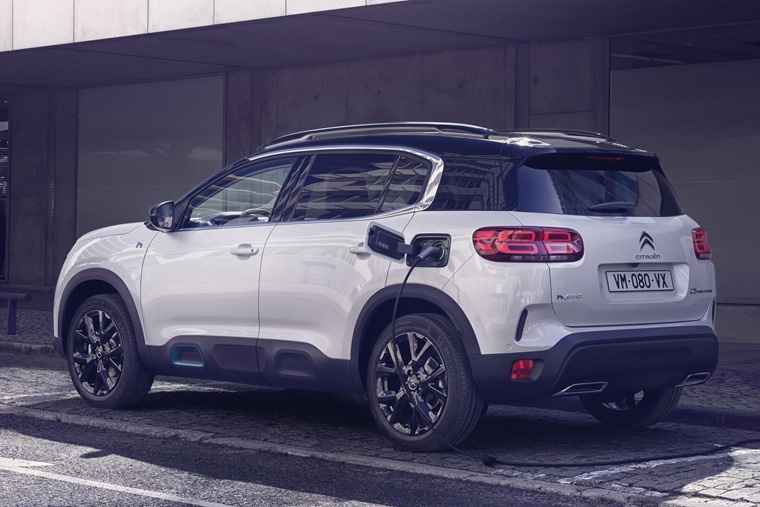 Minor tweaks include the addition of blue-tinted exterior trim pieces and an overhaul of the car's 12.3in digital driver display.
The battery pack does impede boot space though; it gets a maximum capacity of 600 litres rather than the combustion-engined models' impressive 780 litres.
Deliveries are set to commence in mid 2020, with prices from £35,340. You can check out out in-depth video review of the C5 Aircross above.