Video review: Citroen C5 Aircross
The Citroen C5 Aircross offers something different in a crowded crossover market, but should you really consider one instead of the go-to Qashqai?
The Citroen C5 Aircross is a rival for the Nissan Qashqai that stands out from the crowd thanks to quirky looks and a driving experience that's very much focused around comfort.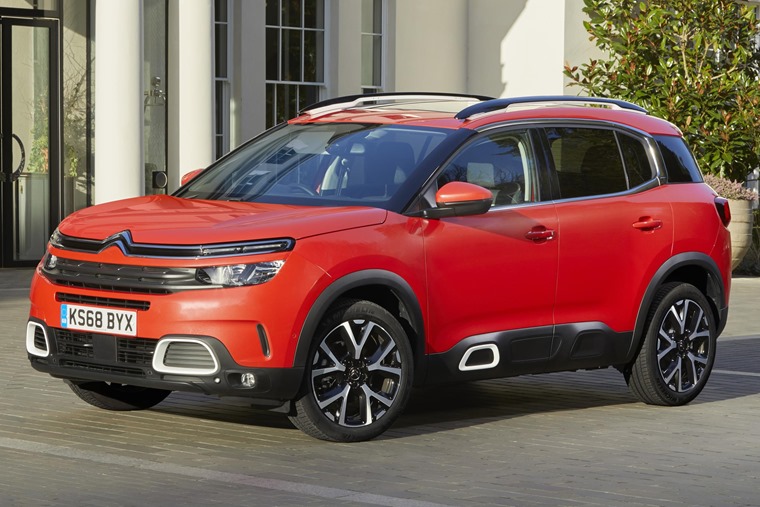 The French manufacturer has taken longer than most manufacturers to cotton on to the lucrative crossover segment, but now, size-wise at least, the C5 Aircross is up to the task. At 4.5m long, it's around the same size as a Ford Kuga or VW Tiguan. Watch our full video review below.
Styling
Citroen is known for its funky styling, and that theme is very much present with the C5 Aircross – no bad thing considering the swathes of similar-looking crossover models currently available.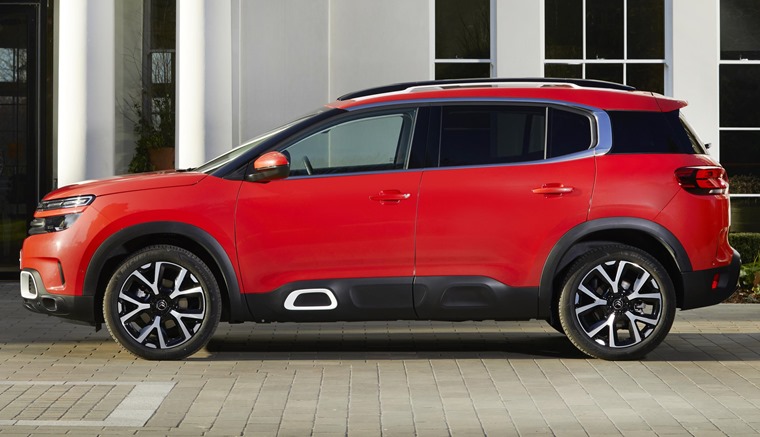 A thin set of headlights and grille are present at the front, with the unmistakeable Citroen emblem cutting into the bonnet above. Those 'airbumps' run along the bottom of the doors but, much like the updated C4 Cactus, they're not as obvious as they once were. If you want those cladded sides in full, you're limited to the C3 supermini.
Interior and trim levels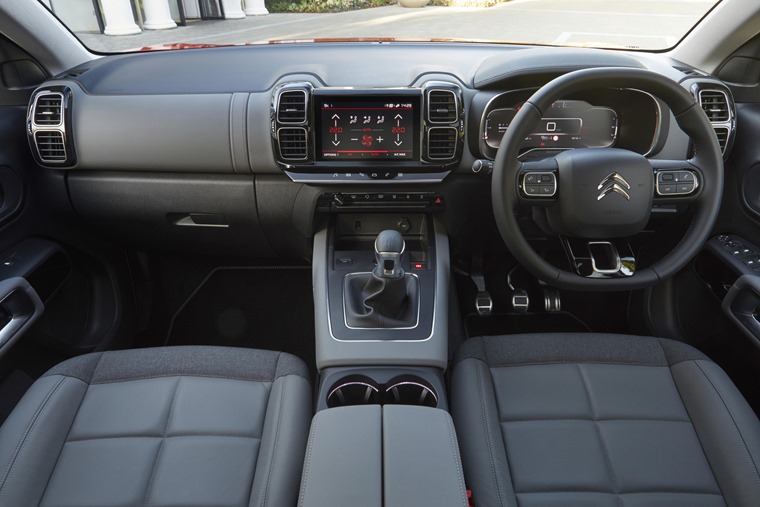 The interior is almost as strikingly different as the outside by design. The first thing you'll notice are the seats, especially on the Flair trim and above. They've been specifically designed with comfort in mind and benefit from a high-density foam. In fact, Citroen set out to create a seat that doesn't feel all that different from your favourite comfy armchair, and it's certainly succeeded on that front.
All models feature a 12.3in digital driver display which is simple to understand and operate. It also displays satnav information so you don't have to take your eyes off the road. However, it's not as slick as systems you'll find in more premium models like Audi's Virtual Cockpit. Most of the car's functions are controlled via an 8in touchscreen, which can be a little cumbersome and laggy to use.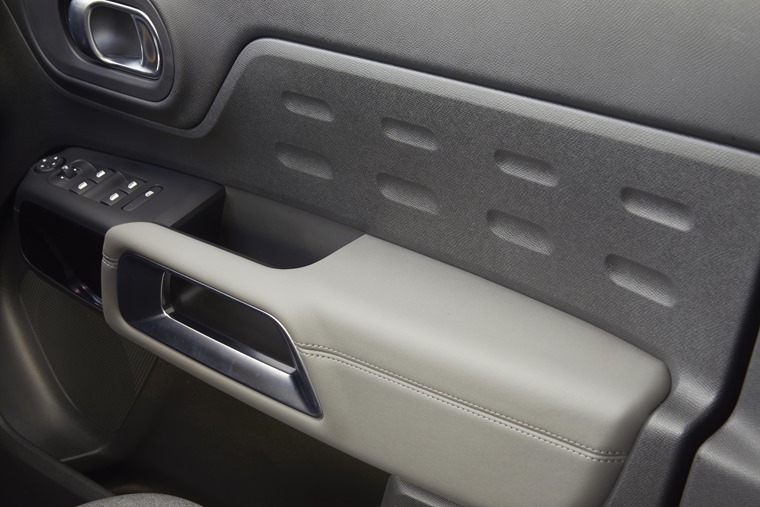 Three trims are on offer: Feel, Flair and Flair Plus. All of them come generously equipped with 17in alloy wheels, automatic headlights and wipers, dual-zone climate control, Active Blind Spot Monitoring, rear parking sensors, Android Auto, Apple CarPlay and a special Progressive Hydraulic Cushion suspension system all coming as standard across the range.
Flair adds larger 18in alloy wheels, satnav, front and rear parking sensors, a rear parking camera and a dashcam that records incidents on the go. Range-topping Flair Plus gets you niceties such as electric seats, panoramic sunroof, even larger 19in alloys and keyless entry and go. Citroen reckons most people will plump for mid-range Flair at the very least, with only 10% of UK customers set to go for the entry-level Feel.
Practicality and quality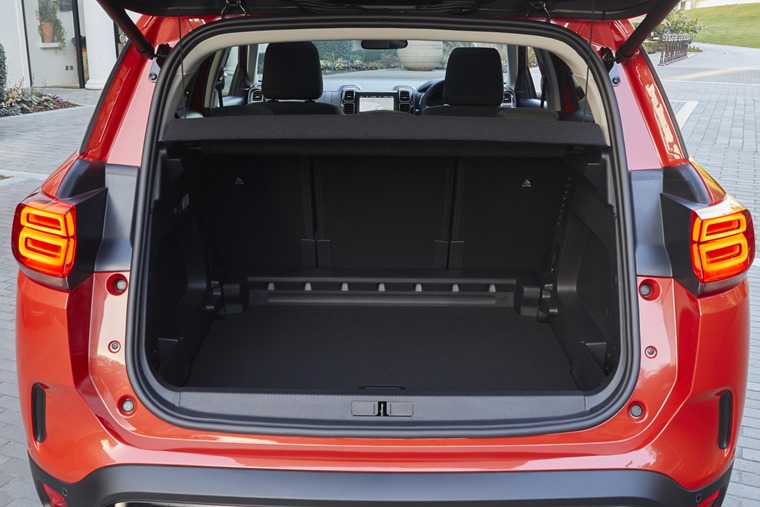 Citroen claims the C5 Aircross is one of the most practical cars in its class. Well, it's hard to argue with its 580-litre boot. That's significantly more space than you get in a Nissan Qashqai, anyway, although for outright load-lugging abilities the VW Tiguan and Skoda Karoq will provide more luggage space.
Flair trim and above benefit from a clever rear seats too, each of which can be individually adjusted, making it extremely versatile when it comes to balancing rear passenger room with boot space. The passenger compartment also gets various stowage areas that range from a cavernous centre console to a rather pointless glovebox. Watch the video to check out just what Howard reckons to the Aircross' practicality.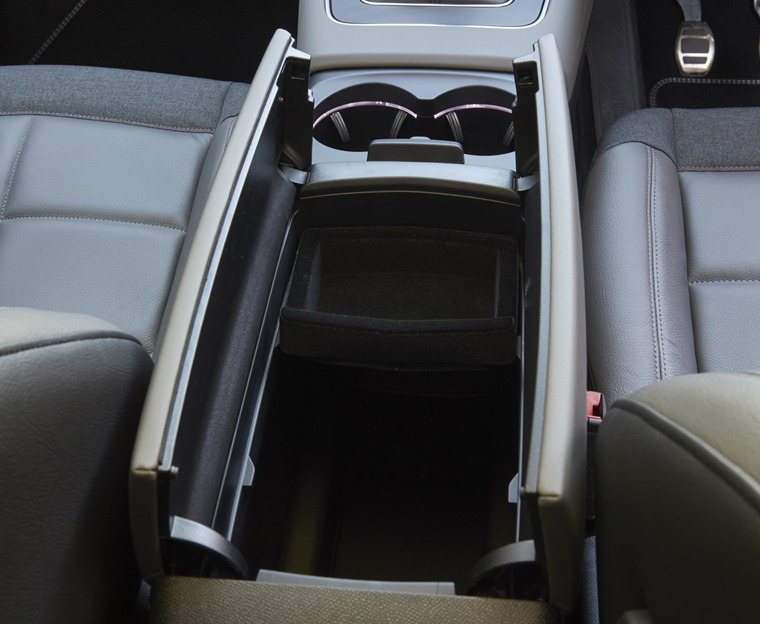 PSA – the company that owns Citroen, Peugeot and DS – has seriously upped its game in the quality department lately. This has been reflected in the latest Peugeot models like the 5008 and the 508, but what about the Citroen? Well, there's lots of soft-touch materials used on the dashboard, and that shiny black trim give it a quality, premium feel that isn't really reflected by the quirky exterior. There's some noticeable carryovers from those aforementioned Peugeots as well as the more premium DS - great if you're after a Citroen, maybe not so if you're considering a DS7.
Ok, it's not up to the standard of some German alternatives, but this isn't a car aiming to compete with Audi – its main rivals are Japanese and Korean products, and by that metric it's certainly as well put together as a Hyundai Tucson.
Driving and engines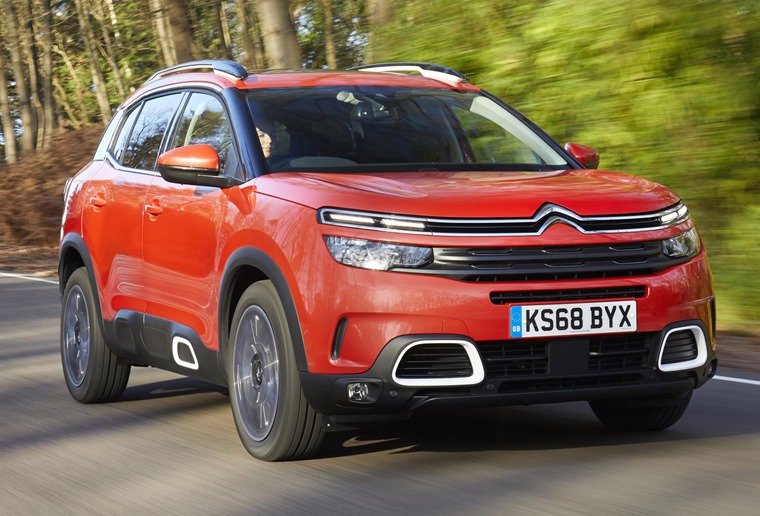 The C5 Aircross has been designed with comfort in mind. Thanks to Citroen's clever hydraulic-cushion suspension (explained in our video review), it offers the best ride quality in its class. It's certainly relaxing, but if you're expecting driver involvement of any sort then a Seat Ateca would be a better bet.
However, if you're in the market for a crossover, it's likely you'll prioritise comfort over an engaging drive and, for that, the Citroen fits the bill perfectly. Aside from the clever suspension, steering is light, and higher trim levels offer a host of driver aids including Adaptive Cruise Control and Lane Keep Assist.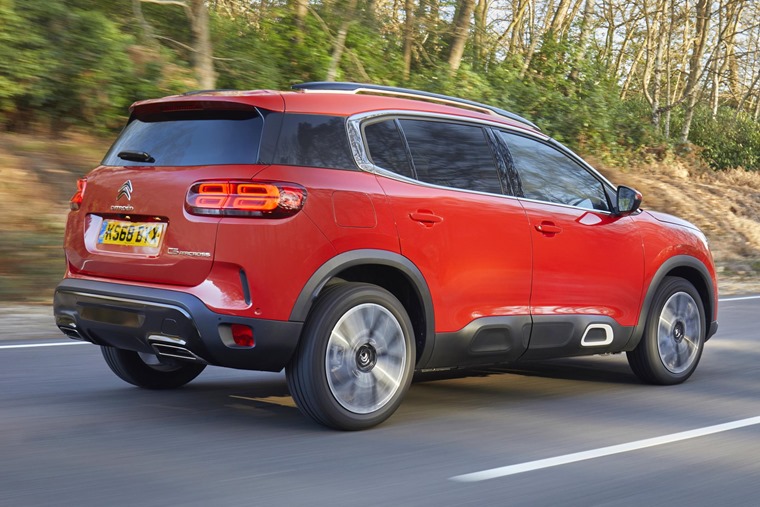 Four engines are available – two petrols and two diesels. Entry-level petrol models feature a 128bhp turbo capable of up to 54.4 mpg combined. It offers more than enough power for a car of this sort, but the less potent diesel produces the same amount of power will be a better choice if you do a lot of motorway miles – combined fuel consumption is 70.6mpg.
The more potent petrol and diesel get 178bhp each, and offer much improved acceleration and overtaking power. The diesel is capable of up to 60.2mpg while the petrol should be able to return 49.6mpg. All feature a six-speed manual gearbox as standard, with the diesels and more powerful petrol available with an eight-speed auto, too.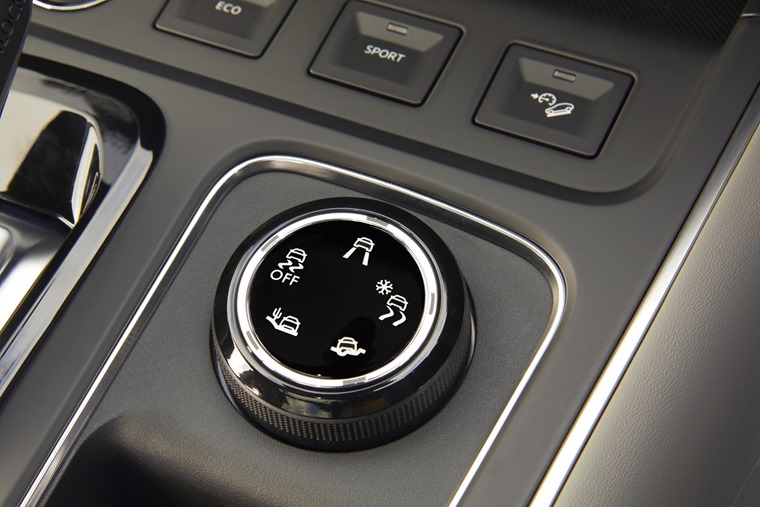 Despite its chunky styling, the C5 Aircross isn't available with a four-wheel drive system. To make up for this, Citroen offers a 'Grip Control' option that uses the car's electronic stability systems to improve traction when the going gets tough. It's not in the same league as a four-wheel drive system, admittedly, but it will help if you're tacking a muddy track or icy conditions.
Should you lease one?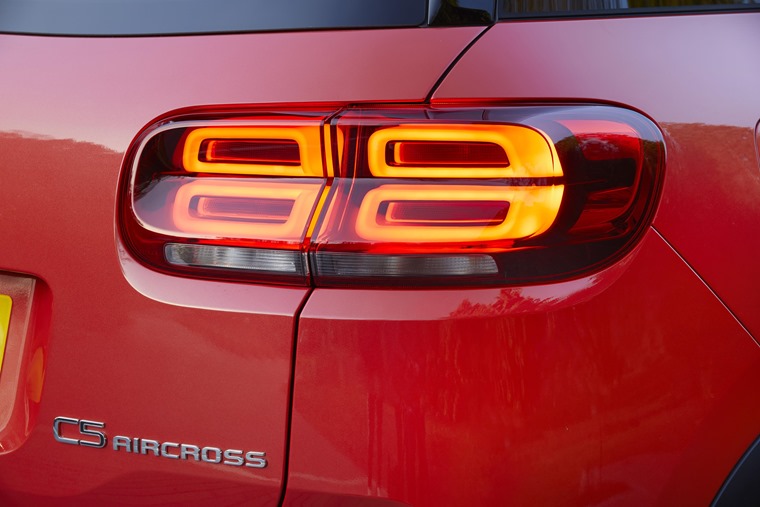 Decent residuals mean personal lease rates for the C5 Aircross are rather appealing. With monthly payments from less than £200 per month for mid-range Flair petrol models, it's a viable alternative to the usual list of affordable crossovers on the price front.
But…should you lease one instead of a Qashqai? If you want a crossover capable of standing out from the crowd and ride comfort is high on the priority list, we say you should. Check out lease deals via the link below.
Find Citroen C5 Aircross lease deals