Despite dark days, is the future bright for Jaguar Land Rover?
When Jaguar Land Rover (JLR) announced its biggest-ever quarterly loss of £273m for the final quarter of 2018, thanks to a £3.1bn asset write-down and a slump in sales in China, the media was all over it. After all, last year JLR had also announced it was getting rid of thousands of jobs as part of a £2.5bn cost-cutting plan.
It didn't look pretty. But amid all the negative press, there was encouraging growth in North America and the UK, while the company's sales in Europe were up slightly, despite an 8% drop in the overall new car market.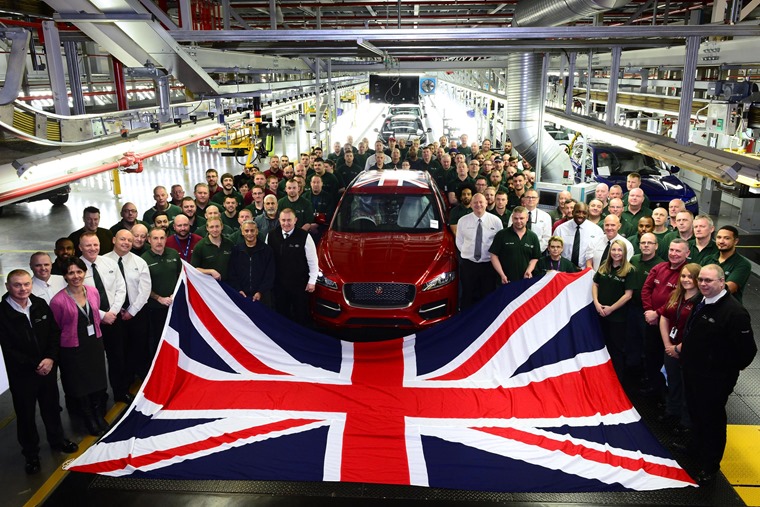 Sales had increased for the new Jaguar E-Pace SUV and the electric Jaguar I-Pace, as well as the refreshed Range Rover and Range Rover Sport.
In terms of its vehicles, JLR is actually flying as far as we're concerned.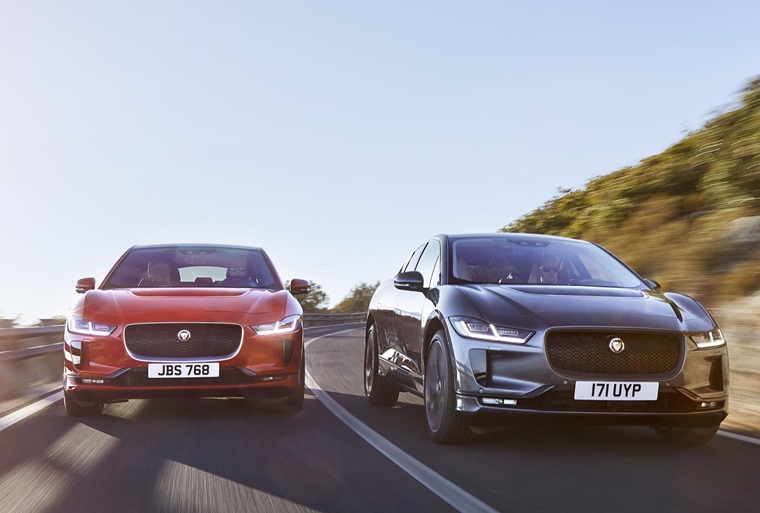 Check out our Jaguar I-Pace review
I-Pace picks up the plaudits
The Jaguar I-Pace's success is no surprise. With supercar looks, sports car performance and SUV space all in one electric package, Jaguar promised to rip up the rule book when it came to what drivers expect from an electric vehicle. By all indications they look to have succeeded in that aim, thanks to its 298 miles of all-electric range and 0-62mph in 4.8 seconds.
The critics agree too. In March it was named 2019 European Car of the Year, just beating the French-made Alpine A110 sports car to the post following a vote recount.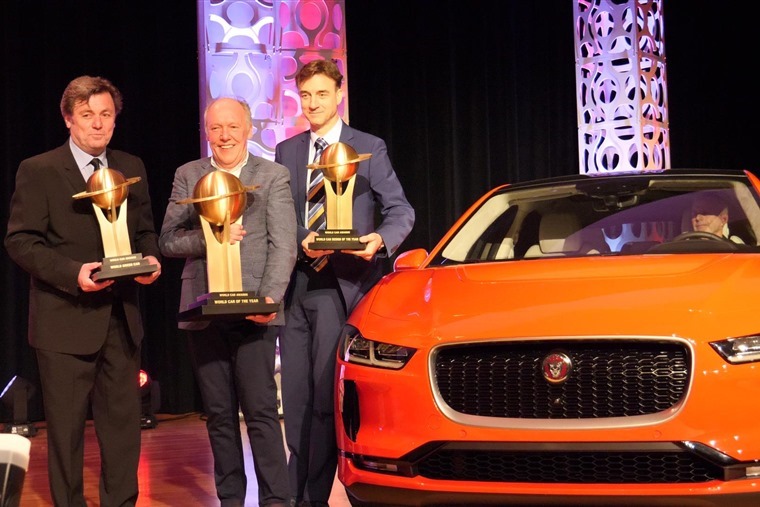 Even more impressive, it took home the trophy for World Green Car, World Car Design, and the overall World Car of the Year winner, at the World Car of the Year Awards in April. To put that in perspective, this is the first time in the 15-year history of the WCOTY that one car has achieved a win across three categories.
Evoque excitement
On top of this, excitement is building for the all-new Range Rover Evoque. It boasts mild-hybrid across the range, cleaner diesel engines and impressive residual values, which will keep finance costs down.
These impressive residual values are one of the reasons the manufacturer goes from strength to strength in the leasing market too. The Range Rover Velar has continued to surprise with its runaway success, becoming one of the most popular business lease enquiries in 2018 thanks to its appealing lease rates and level of luxury on offer.

Subscription models
This transition from usership over ownership is an avenue JLR has been quick to explore too. In August 2018, it launched Carpe, a subscription service which offered customers all-inclusive and hassle-free access to brand new Jaguar and Land Rover vehicles.
Aimed at busy, high-mileage UK residents, all-inclusive motoring packages start from £650 per month for a Jaguar E-Pace through to £1,000 per month for a Range Rover Velar.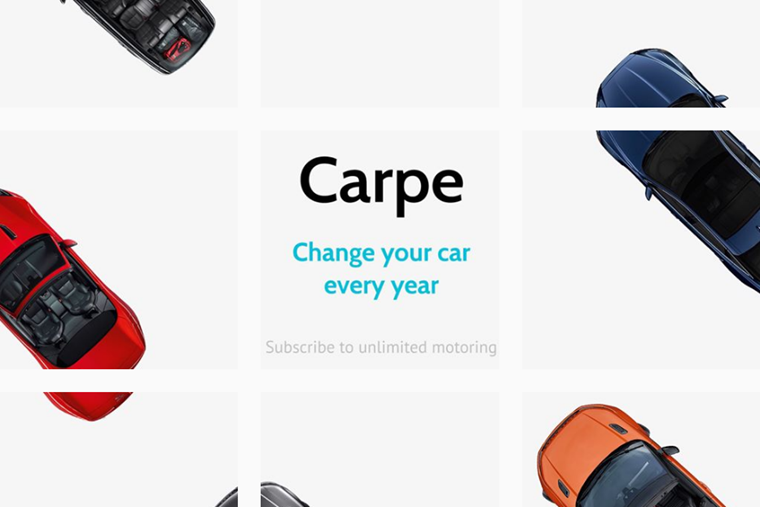 Insurance is included in the monthly cost with drivers covered by a fully comprehensive policy. Routine servicing and maintenance is also included in the subscription cost, which is performed at Jaguar and Land Rover approved centres.
Back to the future
While the I-Pace's recent successes show Jaguar Land Rover have a keen eye on the future, the proof of their continued viability and success could be intrinsically linked with that of the past: the iconic Defender.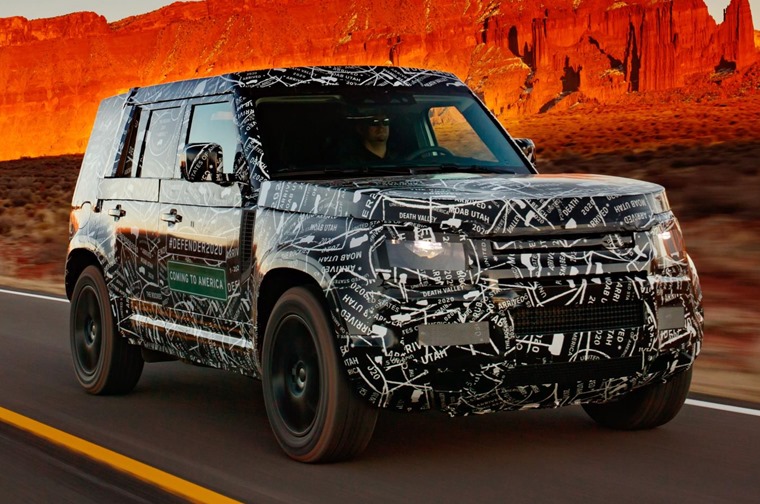 Missing since 2016 due to no longer being viable to manufacture, the automotive press and enthusiasts have been clamouring for any hint of a new Defender to take on the likes of the Mercedes G-Class ever since it ceased production.
Due to be revealed this year, ahead of arriving in showrooms in 2020, the Defender's brief is to mix 'off-road expertise with practicality, functionality and durability' and retain its place as a key pillar of Land Rover when it makes its anticipated return.
The company really seem to be hedging its bets with the relaunch too if the rumours are to be believed, with the new Land Rover Defender covering all the bases.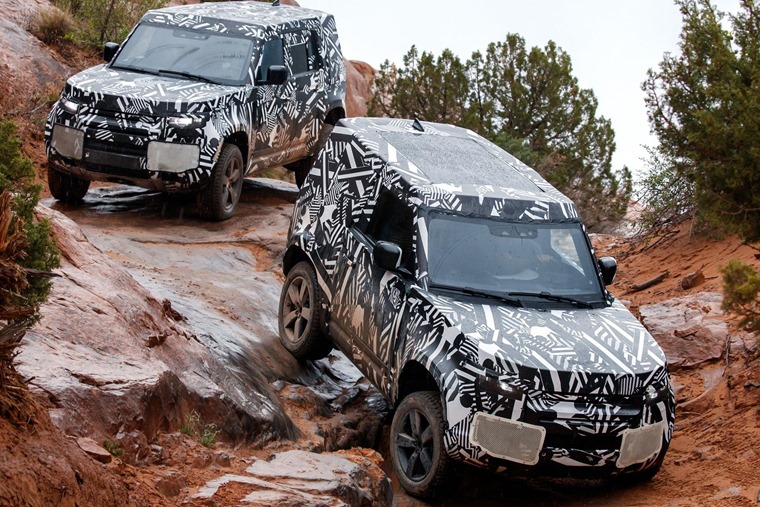 A short wheel base model with the traditional three doors will be the entry level model, offering sporty prowess as well as off-road durability. A soft-top with removable roof similar to the old Land Rover Freelander is also expected to be offered from this range.
The long wheel base version of the Defender is expected to cover the premium luxury SUV segment, with a Defender pick-up built on the same architecture also expected to take on the Mercedes-Benz X-Class.
Though traditionally a rugged diesel vehicle, there are even rumours that mild-hybrid and plug-in hybrid drivetrains similar to the Range Rover P400e could be offered as well.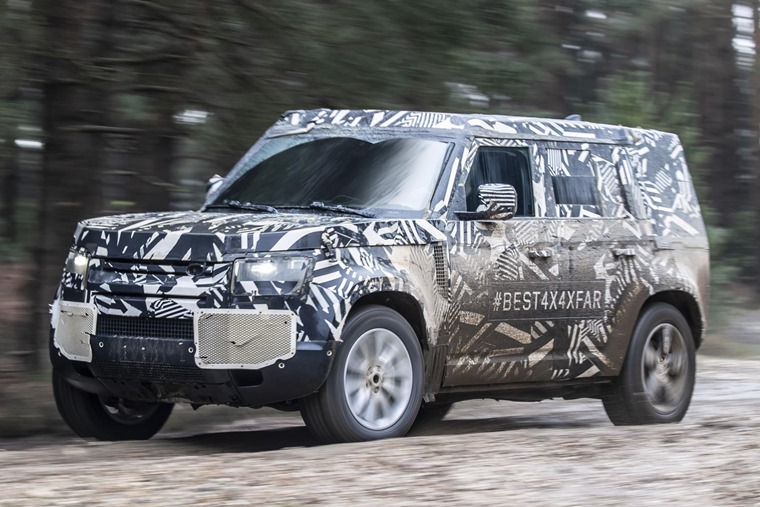 Though there are challenges now and in the near future, if it can weather the storm of market, technological, and regulatory headwinds, the future certainly looks bright for Jaguar Land Rover.