Do drivers REALLY want to be seen to be green?
13 years ago, an episode of South Park entitled 'Smug Alert!' aired. In it, Kyle's father Gerald buys a new hybrid car and soon attempts to convert the other townspeople to environmentally friendly vehicles.
After alienating all of his friends with his preachy attitude, he decides he cannot live in South Park any longer and moves his family to San Francisco, but alas this soon leads to the revelation that everybody owning hybrids causes more harm than good: although emission levels are down, people who drive hybrids emit 'smug', and South Park now has the second-highest levels in the country, after San Francisco.  The ensuing smug storm decimates both areas.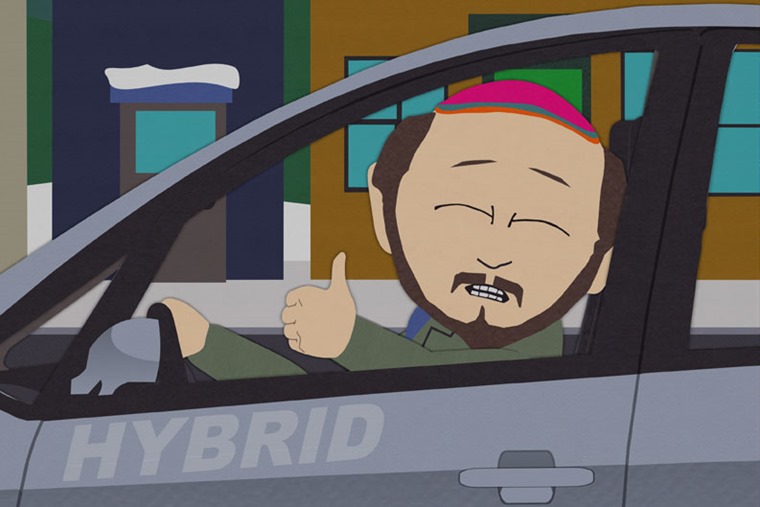 When it was announced that the government would be proceeding with a consultation on equipping clean cars, vans and taxis with green number plates to promote awareness of ultra-low emission vehicles, we couldn't help but think back to Gerald and his Toyota hybrid.
As well as promoting zero emission vehicles, the Department for Transport says green number plates could help support local incentives for electric vehicles such as access to bus or low emission vehicle lanes, electric charging bays or ultra-low-emission-zones. Industry commentators conversely look at the introduction of green plates as a tool to breed resentment among ICE drivers regarding the fact EVs aren't paying their fair share on the road, so it makes it easier for pay per mile road pricing to be rolled out.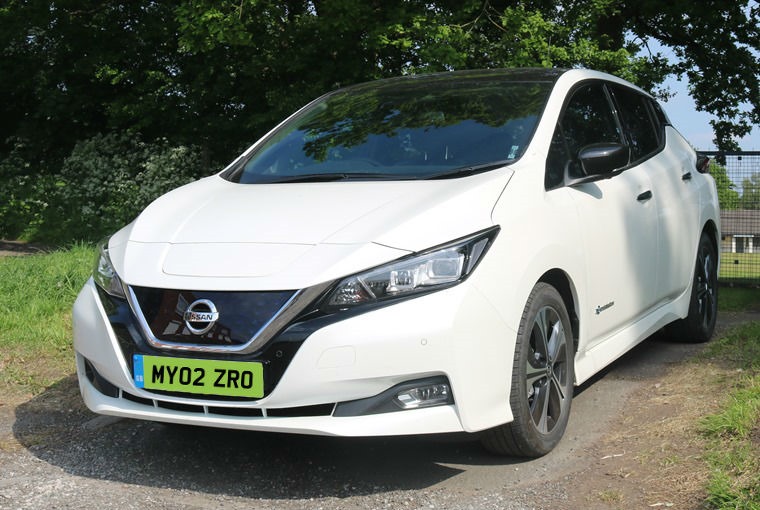 A spokesperson for DfT said: "Through the introduction of green number plates, local authorities would have a useful visual identifier should they wish to introduce incentives to promote the use of zero-emission vehicles, such as allowing these drivers to use bus lanes and to pay less for parking."
However, some have been more wary of the idea. The RAC's head of road policy Nicholas Lyes said: "While the sentiment seems right, there are question marks as to whether drivers would see this as a badge of honour or alternatively it could foster resentment among existing drivers of petrol and diesel vehicles."
So are they really the answer?
Is normalising EV ownership the key?
Raising public awareness is possibly the key factor to creating interest and educating the masses on the benefits of the technology. Not badges of honour and 'didn't you do well-isms' from the government as an incentive, and the smugness that will inevitably ensue. Not to mention the potential passive aggressiveness from other road users (we're a petty lot aren't we?).
One such bastion of light is the Electric Vehicle Experience Centre. Set up by Chargemaster, they are based in the centre:mk shopping centre in Milton Keynes and are the UK's first brand-neutral centre dedicated to electric vehicles. Its aim is to provide completely free education and advice about electric and plug-in vehicles as well as offering visitors the chance to test drive a range of different electric and plug-in cars on the market.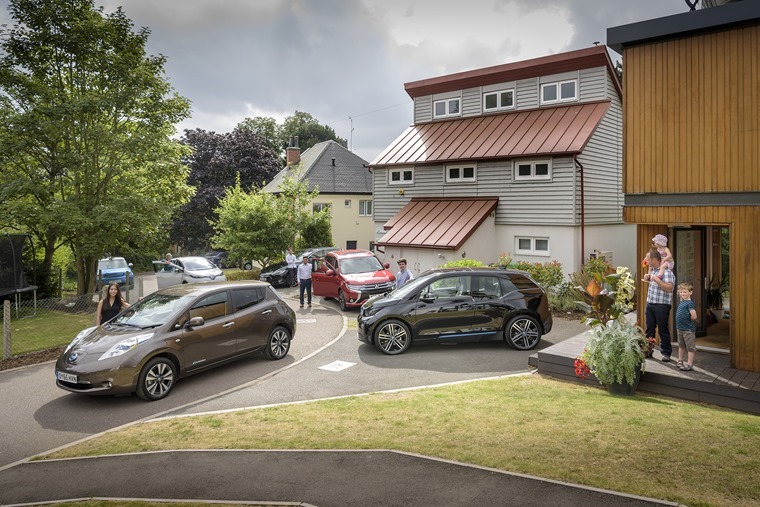 There to help you every step of the way, from learning about the different electric cars currently available on the market to information about charging your car and the infrastructure, this handy resource ticks all the boxes on every aspect of switching to and living with an EV all without dressing it up as some rewardable lifestyle decision.
Elsewhere, further improvements and largescale rolling out of infrastructure could go a long way to normalising EV ownership. The government is making the right moves by investing money into wireless street charging and more as well as pledging £440m toward new homes coming with charging points with a lack of charging points cited as the major hurdle that's holding EV uptake back.
Do drivers want a design that stands out?
Futuristic looking vehicle have always been somewhat of a turn-off in the automotive community. We turn our noses up at designs that err too far into silly science-fiction. For a long while every electric vehicle concept shown had some sort of weird design quirk. Case in point, the Nissan Pivo2 from 2007: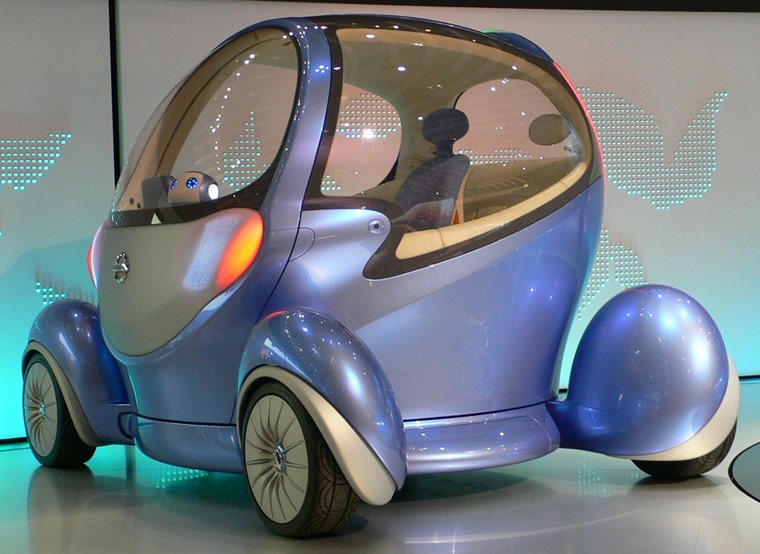 Moving on from tiny bubble cars, designs have often got more and more ambitious while simultaneously being more and more divisive, whether it was the inclusion of four suicide doors or odd shapes resembling half-melted chocolate bars. It's fair to say EV concepts have routinely been more ugly rather than good and bad.
It's no surprise that perhaps one of the most lauded EV designs in recent times was also the most normal. The upcoming Honda e is retro-futuristic and harkens back to the MK I Civic design albeit updated for the 21st century.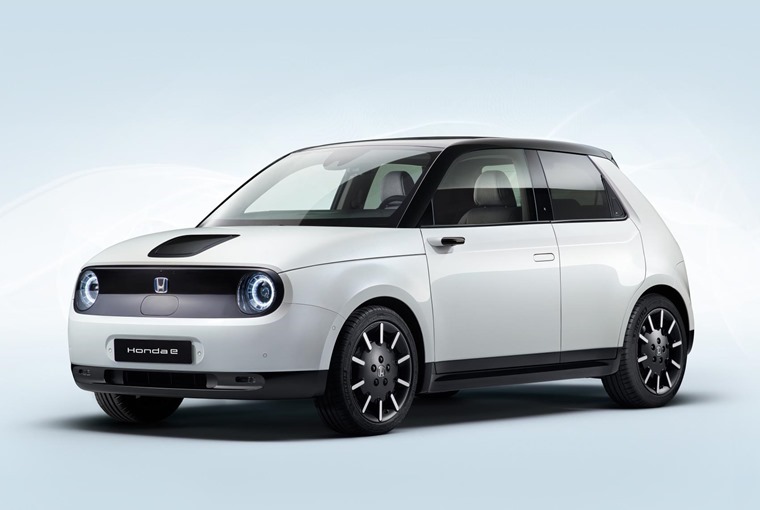 A somewhat retro yet simple and sophisticated design, the Honda e is set to be priced from £26,160 when it hits UK roads next summer and gets a range of 125 miles.
The Tesla Model 3 has led the way in this regard, jettisoning the falcon-wing door experiment from the Model X for a more sedate and hatchback-esque look. The wider public seemed to agree, with it leaping into third position for most registered new car in August.
Which isn't to say designers have completely ceased to opt for a more 'out there' design. Case in point, the recently launched Uniti One. Whereas Tesla has done very well to position itself among premium brands and the Vauxhall Corsa-e and Peugeot e-208 will offer mainstream alternatives to their petrol- and diesel-fuelled siblings, the Uniti has them all beat when it comes to price.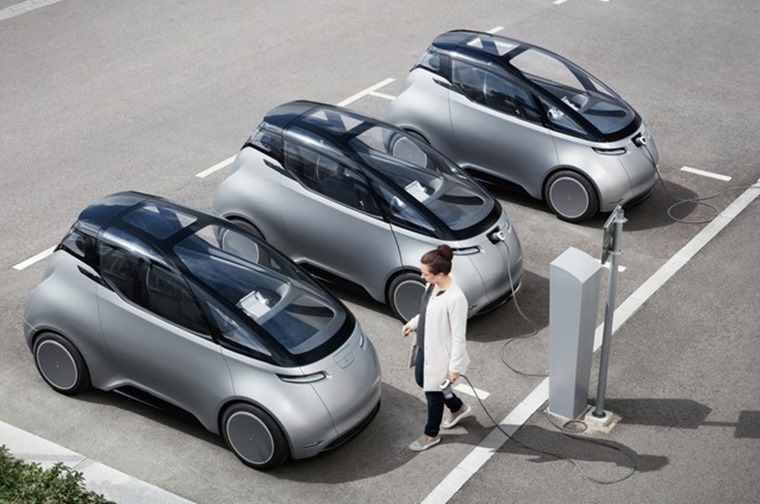 Factor in the £3500 plug-in car grant from the government and it has a list price starting at £15,100. That is seriously cheap for a brand new EV, over £10k cheaper than the Corsa-e for example, but are cost-savings enough of a trade-off when it comes to such a divisive design?
Regarding normalcy, we expected plaudits when Mercedes-Benz released the ECQ. A little smaller and more conventional looking than both the Jaguar I-Pace and Tesla Model X, with a high-riding SUV-esque design that continues to be all the rage, it seemed to tick all the boxes for winning over the public opinion… alas it has struggled to find an audience, with Tesla forum members criticising it for being almost too normal.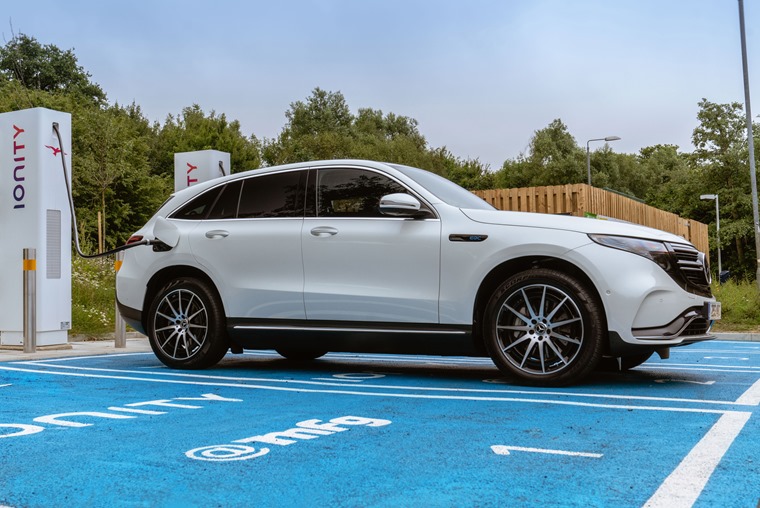 With comments ranging from "This looks too much like an SUV" to the rather bitter "Never post any non-Tesla products in this forum again", it seems that things like falcon wing doors and light shows have their audience still and they're not very receptive to anything else.
But, surely, looking like a normal SUV is the point? While Vauxhall offering the Corsa, one of the consistently highest selling models in the UK, with an all-electric option is a step in the right direction, the OTR price of £26,490 still leaves a lot to be desired. So once we get a proper hybrid/electric Fiesta, Focus or Qashqai at a price that the average person on the street can afford, then we won't need to deal with excessive smug emissions either.