Patent reveals first details of Dyson EV
Three patent applications have given away the first details of the upcoming Dyson EV, revealing it's set to be a bold crossover-like vehicle that'll be roughly the same size as a Range Rover.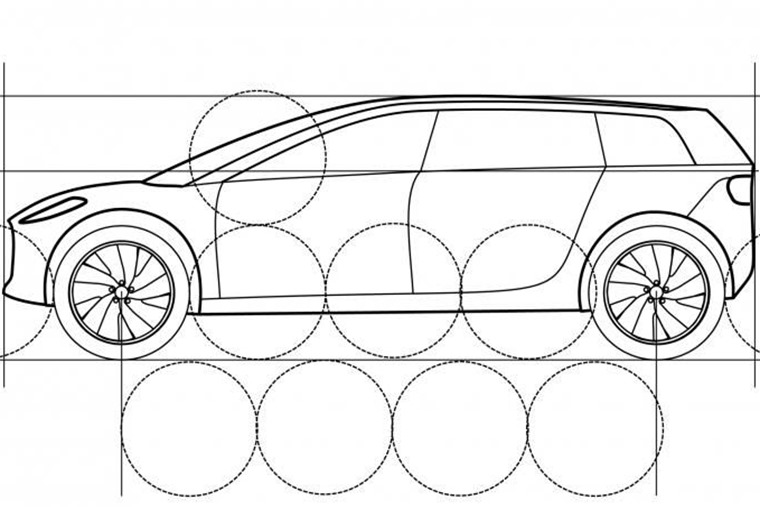 Confirmed details are still thin on the ground thanks to Dyson's notoriously secretive nature, but we can expect the luxury vehicle to feature the latest in battery tech.
Sir James Dyson previously confirmed the company was experimenting with two different types of 'solid-state' battery – potentially the next big jump over lithium-ion tech (the batteries that are used in the majority of EVs at the moment).
In terms of looks, the patent drawings you see here won't necessarily reflect the car we'll see next year, with Dyson keen to point out that they only provide a teaser of the designs that could be incorporated into the finished car.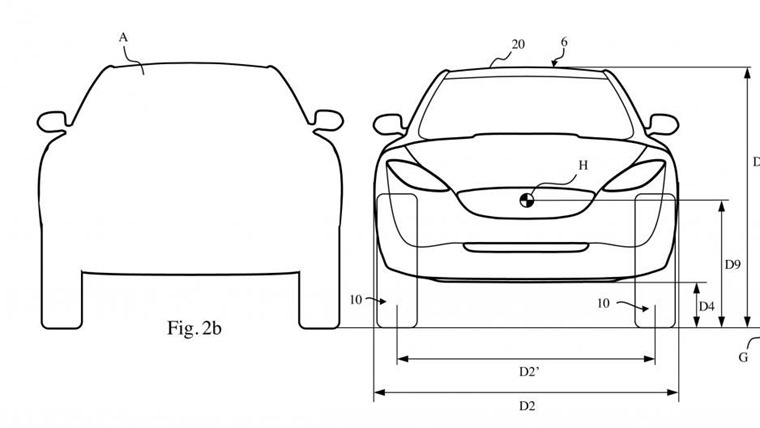 Read more: Will the Dyson EV suck, or can it clean up the competition?
The side profile suggests it's likely to get a seriously long wheelbase (more than 3 metres), while a sharply raked windscreen and front roofline contrasts with the rear, which is much more angular and hatchback-like.
The patent documents suggest it's likely to be between 1.6 and 1.8 metres high and more than 5 metres in length. Size-wise, that makes it a competitor for the likes of the Range Rover and many other large SUVs – potentially even the lavish Rolls-Royce Cullinan.
The patent documents also show the car sporting huge 24in wheels, although interestingly it is likely to get a narrow tyre to boost interior space and maximise stability by reducing the risk of aquaplaning and skidding.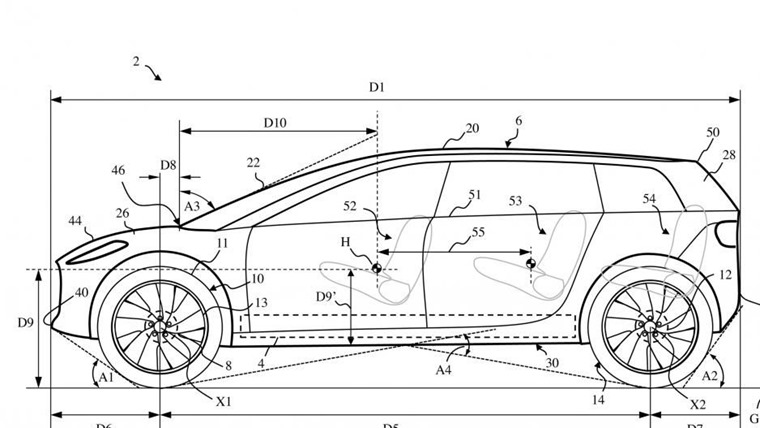 So when can we expect more details? Well Dyson hopes to commence production of its EV in Singapore sometime next year following the completion of a new factory. The car itself isn't likely to be available until 2021 at the earliest, although we'll update you as soon as we hear more.