How will manufacturers meet 2021 CO2 targets, and what happens if they fail?
Car manufacturers have been going through the most revolutionary, fast-paced period of change in the history of the automobile in the past few years.
This rate of development is not going to let up, either, as legislation is on the way to further drive down the average amount of carbon dioxide emissions from cars sold in Europe from 2021.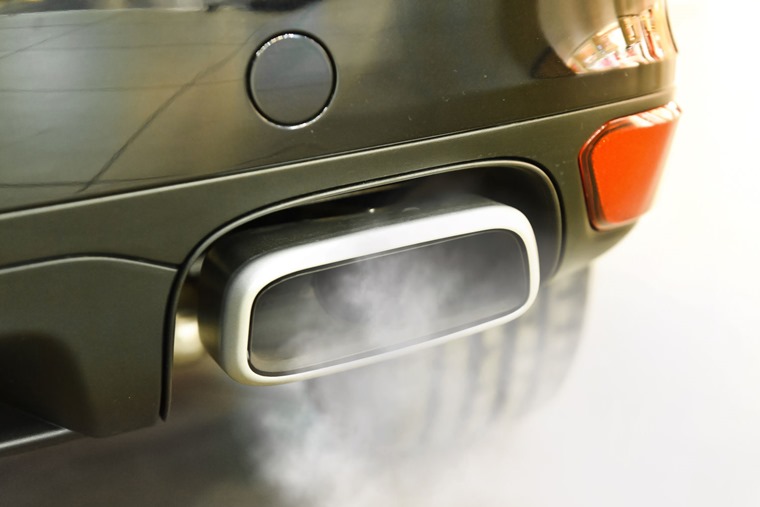 Stringent new emission limits will penalise manufacturers from 2021.
You will most likely have heard of WLTP (Worldwide harmonised Light vehicles Test Procedure) testing by now. It's the much more real-world regime to establish a car's average fuel economy and CO2 output, but it's also part of a bigger plan to force car makers to sell car with an average 95g/km emissions maximum.
Manufacturers that don't meet this limit across their product range face sever fines. These penalties will be based on €95 (£82) for every 1g/km above the limit multiplied by the number of cars produced by that company. So, a maker turning out 500,000 cars with a 96g/km average faces a fine of €47.5 million (£41.1 million).
None of this will come as a surprise to car makers, who have all been working extremely hard to lower emissions and improve carbon dioxide output from their engines. This has been a hugely successful move and cars today are cleaner than ever and among the most efficient machines on the planet.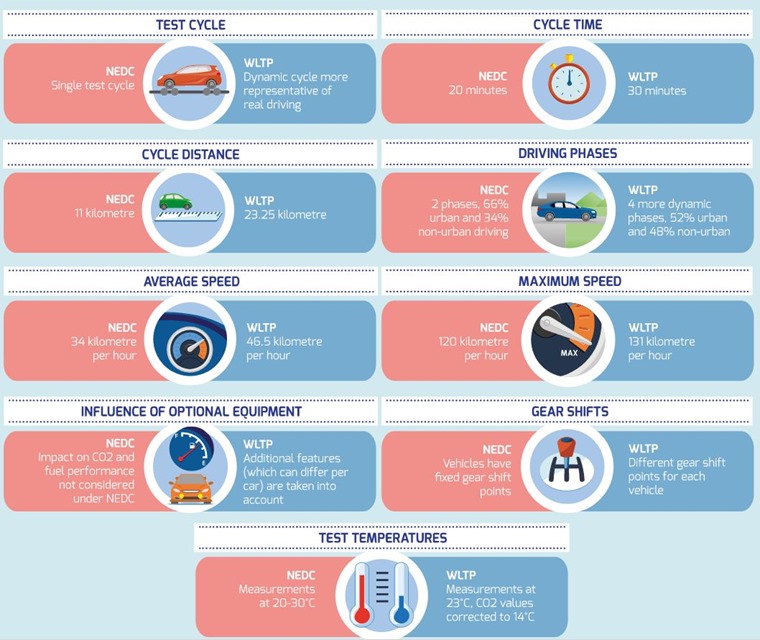 However, cars represent 12% of total CO2 emissions across Europe, so are still a significant contributory factor. This is compounded for the auto industry and drivers because many of the places with the worst local figures for pollution are where cars are also at their most concentrated because of congestion.
At present, few car makers are predicted to meet the 2021 target and those that have embraced electric vehicles and hybrids more readily than some other companies will be in a better position to avoid fines.
That might sound like it spells disaster for companies with a lot of larger SUVs or luxury models in their range, such as BMW, Mercedes and Land Rover. However, it's not all doom and gloom as the 95g/km figure is an industry-wide average and each company has been given an individual target based on the weight and size of the cars they make and the number built.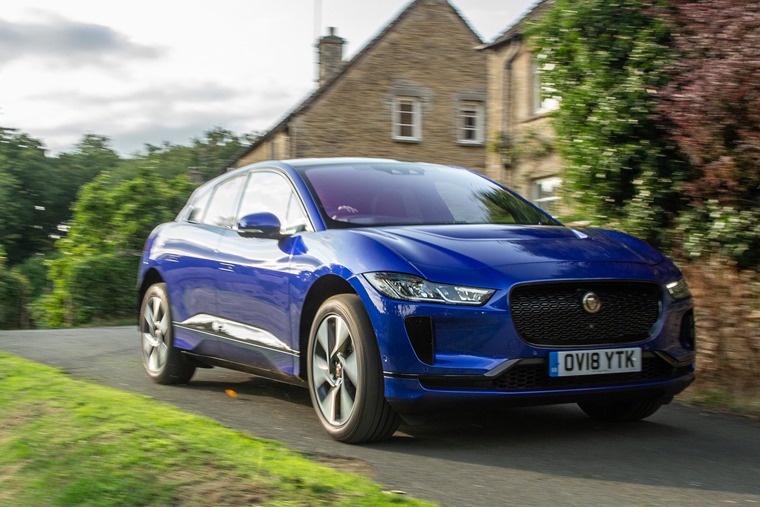 Jaguar Land Rover is one of the few manufacturers likely to meet the 2021 limit.
As a result, Land Rover is one of the few that looks set to beat its target and miss being fined as its goal is 130.6g/km across its range and the predicted emissions will be 130.1g/km. On the other hand, the biggest loser looks set to be Fiat as its target is 91.8g/km but experts predict it will have an average of 98.5g/km.
This is why Fiat is working on a deal with Tesla for a carbon swapping scheme. It will allow Fiat to offset its higher emissions against the zero number of the electric brand. In basic terms, Fiat is paying to buy credit from Tesla as this is cheaper than paying the fines from the European Union. And before anyone screams about Brexit, the UK is signed up to this scheme regardless of what happens to its membership of the EU.
While these are the toughest targets anywhere in the world, they are already helping to move this region towards an electrified future for its cars. EVs and plug-in hybrids may still make up only a small percentage of total new vehicle registrations at present, we can expect that to change quickly as 2021 looms ever closer. For those leasing a car, this holds much less concern as many deals will allow us to swap to a more efficient vehicle in good time to take advantage of their lower running costs. It's also worth noting that these EU targets are for car makers and not those driving them.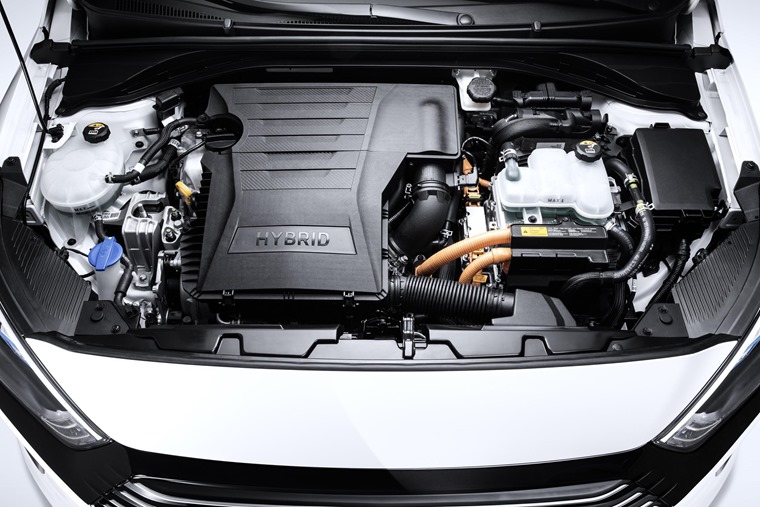 For some car makers, like Fiat, short-term solutions will have to suffice, but for others the move towards a great EV mix in their range is already happening. Look at Kia, for example, and its introduction of the Soul EV and Niro recently, while Land Rover has been rolling out its plug-in hybrid models on more models.
Despite this, car makers are worried that consumer take-up of EVs may not be as rapid as they'd like with the new EU emissions target in mind. The result of this could be car makers deliberately restricting supply of some cars to avoid paying fines because their average CO2 output exceeds the number set by the EU.
What this is likely to mean for us as the people leasing cars is some more heavily polluting models will be hard to come by while cleaner, greener models will be readily available. The impact of that could be car companies reducing their sales volume because the pain of losing sales will be less than paying fines. There are wider ramifications for this in terms of factory output affecting jobs and that ripples out to third-party suppliers, so car makers know they need to get this right.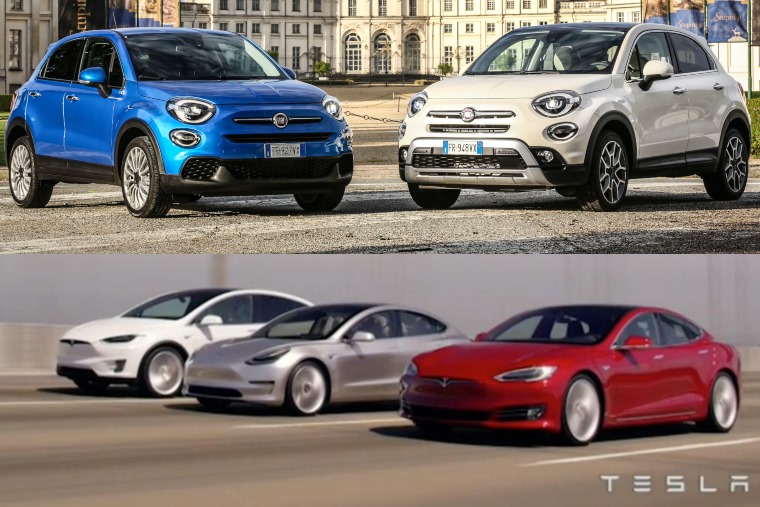 Fiat and Tesla have paired up to work around the target.
It doesn't stop there, though, as the 2021 target will be superseded by even more stringent goals set for 2030 to further reduce emissions. It puts a great deal of strain on the automotive industry in Europe, though it has shown just how agile it can be to meet these numbers.
It also means we'll be driving a lot of new, exciting and electric cars within the next two to three years. Car makers understand this revolution is happening, it's now up to us to embrace it as fully.