Everything you need to know about the Plug-in Car Grant
The Plug-in Car Grant has been through a variety of changes since its initial launch in 2011. By providing a discount on the price of an electric vehicle, it has slowly helped motorists reduce emissions and take their first step into the future of cleaner driving.
As more and more electric vehicles have come to market in the nine years since its launch, the grant has undergone various changes, whether that's adjustments to the amount available or plug-in hybrids no longer being eligible.
The grant was supposed to have ended this year, but the government has announced its continuation until 2023. Now at a reduced rate of £3,000, only electric vehicles are eligible for the grant and these must have a purchase price under £50,000, emissions of less than 50g/km and a zero emissions range of more than 70 miles.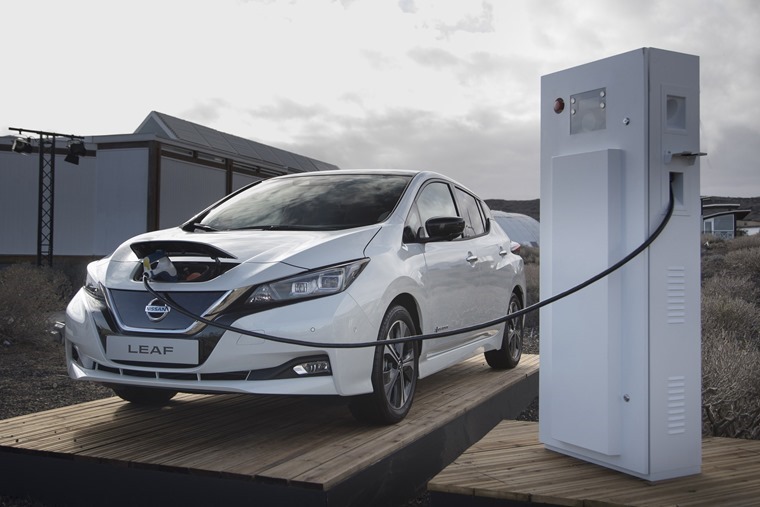 Which lease cars qualify for the Plug-in Car Grant?
Compared to when the grant was launched in 2011, there's a huge variety of choice on offer in the electric vehicle segment. These range from lowest priced models such as the new Skoda Citigo iV and new Renault Zoe up to the Hyundai Kona and Tesla Model 3.
These vehicles have CO2 emissions of less than 50g/km and can travel at least 112km (70 miles) without any emissions at all:
Audi e-tron - Not eligible
Audi e-tron Sportback - Not eligible
BMW i3 and i3s
BYD e6
DS 3 Crossback E-Tense
Hyundai Ioniq Electric
Hyundai Kona Electric
Hyundai Nexo - Not eligible
Jaguar I-Pace - Not eligible
Kia e-Niro
Kia Soul EV
Mercedes-Benz B-Class Electric Drive
Mercedes-Benz EQC - Not eligible
Mercedes-Benz eVito Tourer
MG ZS EV
Mini Electric
Nissan e-NV200 (five-seater and seven-seater)
Nissan Leaf
Peugeot e-208
Peugeot e-2008
Porsche Taycan - Not eligible
Renault Zoe
Seat Mii electric
Skoda Citigo-e iV
Smart EQ fortwo
Smart EQ forfour
Tesla Model S - Not eligible
Tesla Model X - Not eligible
Tesla Model 3
Toyota Mirai - Not eligible
Vauxhall Corsa-e
Volkswagen e-up!
Volkswagen e-Golf
Unfortunately more premium models such as the Tesla Model X, Jaguar I-Pace and Audi e-tron are no longer eligible for the grant due to exceeding the £50,000 limit.
Compare all electric lease deals here.
How much of the Plug-in Car Grant am I eligible for?
If your electric vehicle fits the requirements of the grant – namely it has a zero-emission range of 70 miles between charging, CO2 emissions of less than 50g/km, and costs less than £50,000 – then you can benefit from the full grant. This pays 35% of the car's value up to the £3,000 grant limit.
Due to the relatively short notice given by the government for the reduction of the Plug-in Car Grant from £3,500 to £3,000, various manufacturers have offered to top up the extra £500 until the end of March 2020.
Currently this includes: Peugeot e-208, MG ZS EV, Renault Zoe, DS 3 Crossback E-Tense.
By making up the £500 shortfall in funding, they aim to ensure electric vehicles registrations continue to rise and that the vehicles will remain accessible to as many as possible.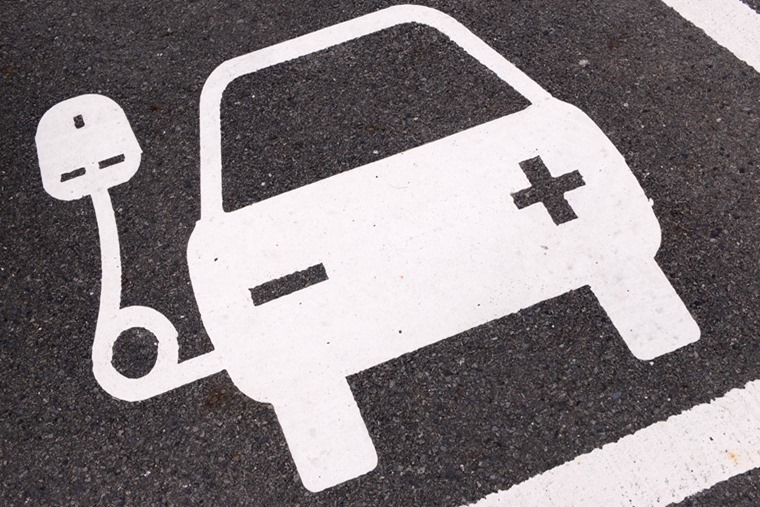 How much will the Plug-in Car Grant reduce my lease costs?
Rather than being deducted in one lump sum, the Plug-in Car Grant is deducted and spread evenly across the term of the lease. This can reduce the monthly cost of a 36-month contract by around 25%, or £100 a month, according to the British Vehicle Rental and Leasing Association (BVRLA).
This often helps bring the cost of a new EV in line with the price of an equivalent petrol or diesel model.
How do I apply for the Plug-in Car Grant?
When you place your order with the broker or dealer advertising the EV you want, they will handle the paperwork on your behalf and ensure the Plug-in Car Grant is requested and applied to your lease.
With the grant deducted from the car's initial purchase price, everything should be in hand for emissions-free motoring.
How long will the Plug-in Car Grant be available?
Both the Society of Motor Manufacturers and Traders (SMMT) and British Vehicle Rental and Leasing Association (BVRLA) would like to see the long-term continuation of the Plug-in Car Grant as a way for motorists to ensure zero emission motoring remains a viable option for more and more drivers.
Currently the government has committed to continuing the Plug-in Car Grant until the end of the 2022-23 financial year.