First Drive Review: Audi A6 facelift
The facelifted Audi A6 is a considerably more confident animal than its mousy predecessor.
Audi, BMW and Mercedes have been pushing each other hard for years now, with the benefit that all three companies have raised their games in unexpected and welcome ways.
Who would have thought five years ago we'd be enjoying large executive cars with carbon dioxide emissions and fuel economy that many superminis would have been proud to call their own not so long ago?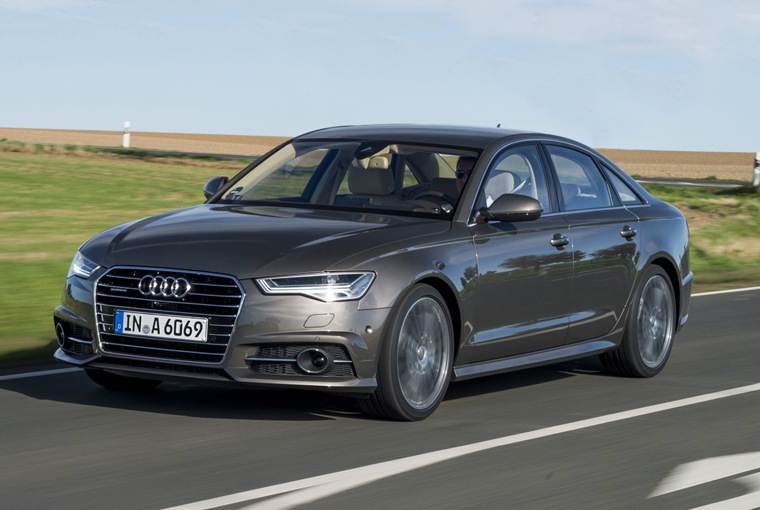 Audi
A6
40 TDI Sport 5dr S Tronic [Tech Pack]
Profile:
6+47
Mileage:
10k Miles p/a
£528.53
Per Month, INC VAT
Initial Payment: £3,171.18
Personal Leasing Deal by: V4B Ltd
This cauldron of innovation has resulted in the newly improved, revised and thoroughly upgraded Audi A6, the latest salvo in the battle of Germany's Big Three. This is no mere primp and preen for the A6, though it does benefit from some styling improvements inside and out.
These updates include Xenon headlights as standard across the range, with LEDs at the rear, while S-line versions also have rather funky LED headlights that give a very distinctive look to the A6. The looks of all models, both saloon and Avant estate, are further enhanced by a larger, more prominent grille and wider front air intakes that give an altogether more sophisticated swagger to the A6.
Down the sides, there are now clearly defined sills, while at the back the exhaust tailpipes are integrated into the lower bumper design to give a flush, svelte look. In all, the new A6 is a much more appealing car that now has a good deal more chutzpah and more in common with its super-sleek A8 sister.
Fur coat and no knickers
Inside the cabin, there is an improved climate control set-up, new infotainment system and acoustic glazing for the windscreen and front windows to reduce noise intrusion.
However, this ain't a case of 'fur coat and no knickers'. Nope, Audi has been very busy under the A6's new clothes to come up with a thoroughly revised range of engines that encompasses four turbodiesels and two petrols for the UK market.
It's telling the two petrols are both turbocharged V8s and reserved for the S6 and RS6 in 444- and 552bhp forms. The RS6 will arrive a little after the rest of the A6 and A6 Allroad range that will touch down in the UK in December.
Be in no doubt, this will be a monstrously fast wagon, but for many the S6 may be the more all-round package as its power is still more than enough to deal with 0-62mph in 4.4 seconds as a saloon or 4.6 seconds for the Avant wagon. At £56k and £58k for the saloon and estate respectively, they are more than rapid enough for any needs while still keeping the price somewhere in the realms of sanity.
That's it for petrols though, so most sane buyers will search out the A6 in its diesel forms, which starts off with the best of the bunch in the shape of the A6 2.0 TDI Ultra. Now, we've already seen the A6 Ultra very recently, so it seems a little odd that Audi has already updated it, but there you go.
The upside for anyone who has waited a while to order an A6 2.0 TDI Ultra is the new model with S-tronic automatic gearbox wipes 5g/km from the previous car's carbon dioxide emissions. It may not sound like much, but it means the new A6 2.0 TDI Ultra S-tronic slips into the very affordable 17% company car tax bracket thanks to 109g/km.
Granted, the BMW 520d manages this feat too and the BMW is a whisker quicker and more economical, but it's hard to sniff at the updated A6's 67.3mpg average economy. Bear in mind, all of this has a knock-on effect on a monthly leasing charge to make the A6 more affordable and every little adds up.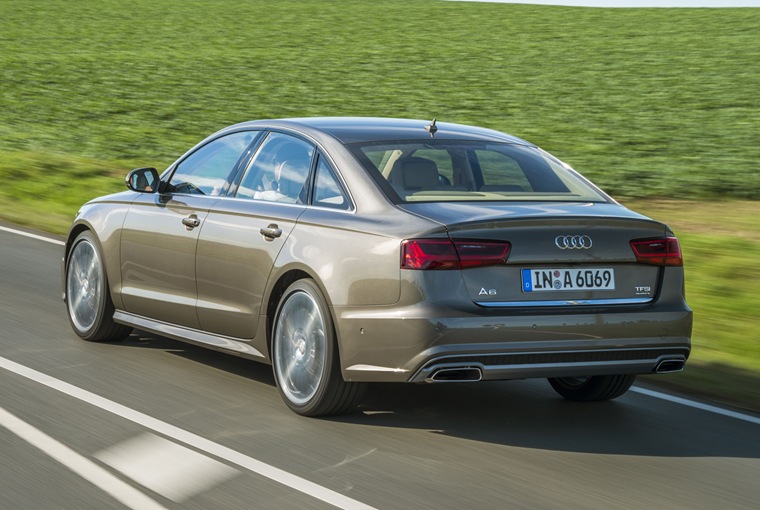 Take a look at our business leasing deals for the Audi A6
Pleasing refinement
Those buyers choosing the A6 Avant are likely to be tempted by the 3.0 V6 turbodiesel engines, which come in 215-, 268- and bi-turbo 316bhp forms. All are powerful, smooth and more than up to the job of hauling this large estate and all of its occupants and luggage in fine style for as long as you want.
With power up across the V6 TDI range and emissions down to as low as 122g/km, it makes a lot of sense for those looking to run a big estate but not wanting the associated big bills.
The Avant drives with the same pleasing refinement and solid stature on the road as the saloon, but the A6 now enjoys a slightly more deft feel in the Ultra models thanks to a new lightweight suspension design.
This uses Glass Fibre Reinforced Plastic for the springs, which cuts the weight of each spring by 1.4kg compared to a standard steel spring. That's a 40% weight saving in unsprung mass, or in other words, the suspension has less work to do to keep the car stable and comfortable.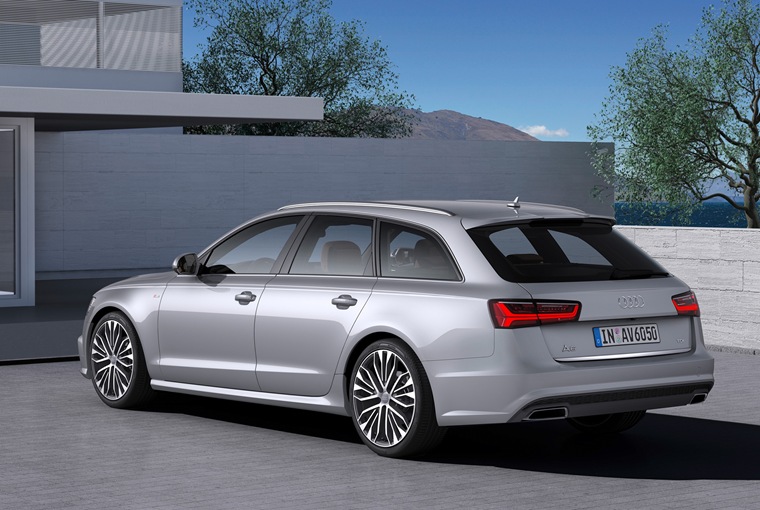 It really shows in the way the A6 2.0 TDI Ultra sashays down the road with control, comfort and cornering all taken care of with the same aplomb as a BMW 5 Series. That is a big compliment to Audi's engineers and we look forward to seeing this technology employed on other models.
That's not the end of the techy improvements for the Ultra models, though. You can choose it with a standard six-speed manual gearbox, though it's very rare anyone in this class will. However, Audi has ditched the previous A6 2.0 TDI Ultra's eight-speed auto in favour of an overhauled and updated seven-speed DSG gearbox.
This new S-tronic DSG transmission is expectedly smooth and slick, but what you don't expect at first is the new coasting function.
It lets the engine tick over when the car is at speed and the throttle pedal is eased back. The moment you want more power, it's there, so there's no delay or distraction. The coasting function also works as the car slows to a halt, cutting the motor as part of the latest stop-start system to save yet more fuel.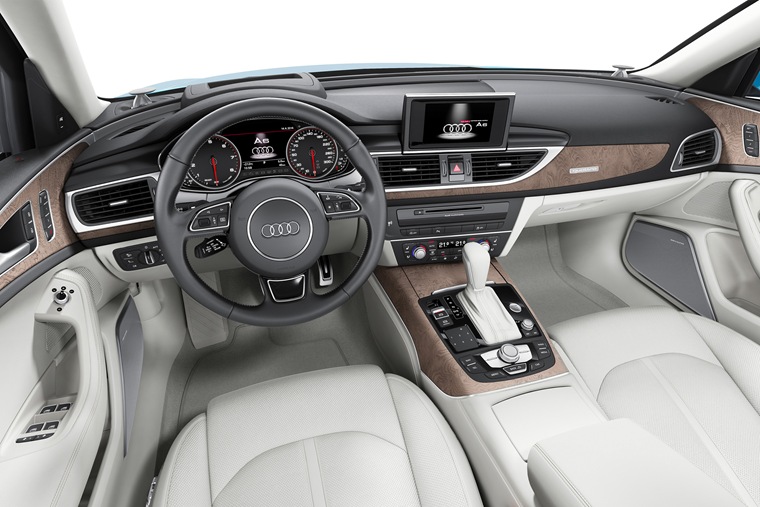 Search for personal leasing deals on the Audi A6
Verdict
All of this combines to make the facelifted Audi A6 quite a different animal to the one that went before.
Where the previous A6 felt a little mousy in its more mainstream guises and generally had to concede best to the BMW 5 Series, this new A6 is an altogether more confident machine that avoids being brash while still standing out more.
In 2.0 TDI Ultra S-tronic form, it is now Audi that has thrown down the gauntlet to its rivals to raise their game.