Top five things we've learned this week…
This week saw some nurses have a bad experience with some cannabis-laden cake, some leaked cables breaking the the US-UK special relationship, Meghan breaking Wimbledon protocol and the return of mediocre summer weather. But hey, the school holidays are just around the corner so it's not all bad.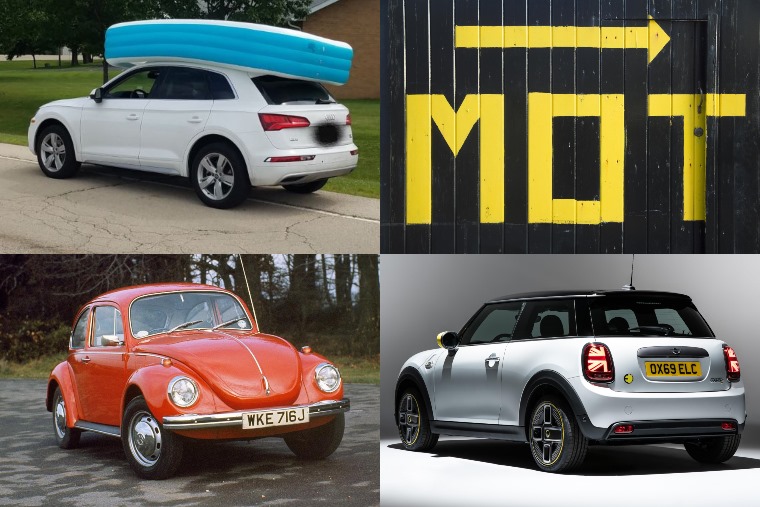 What's been occurring if you're into cars though? All the major news of the last seven days can be found here, but as a little bonus, here's five things we've learned this week…
1. The last VW Beetle has rolled off the production line
The VW Beetle could be a character from The Neverending Story. It's gained mythical status, for a start, but most importantly production of the iconic lovebug seems to be… never ending. But things have changed. The last Beetle rolled off the production line at VW's Puebla plant this week, before heading to VW's dedicated car museum in the city.
It might once have been a quirky rear-engined economy car, but in recent decades the Beetle became more of a fashion accessory than anything else. It got off to a flying start in the early 00s, but unfortunately consumer hunger for SUVs along with dwindling sales of two-door designs were the final nail in the coffin for the icon. Sad times. But on the other hand…
2. An electric Mini is coming and it looks awesome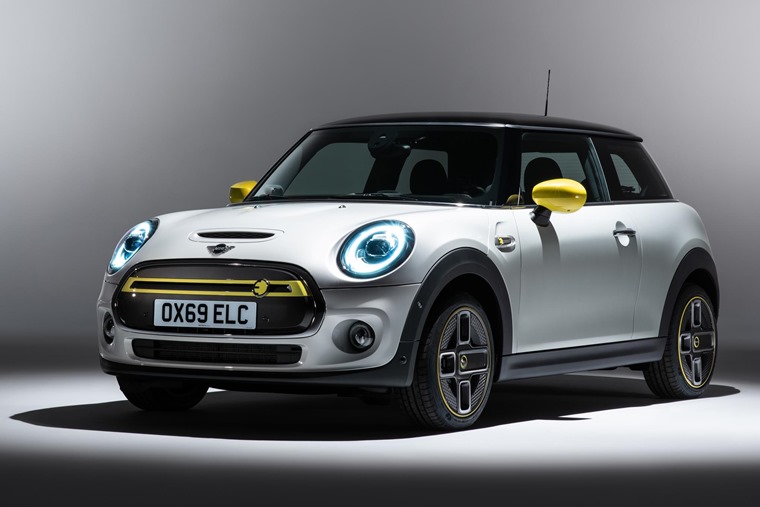 From one icon to another now – the Mini. In some ways its rebirth has been a bigger success than that of the Beetle's. The retro hatch soon spawned an entire range of family vehicles that have even included coupes. And now, keen to keep its entry-level two-door hatch on trend, Mini has revealed the all-electric version and… it looks like a Mini.
If you're not particularly a fan of futuristic-looking EVs, this is without doubt the perfect antidote. With a list price of £24,400 (after government grant) it actually undercuts the upcoming £26,490 Corsa-e by quite a significant margin. It'll be capable of between 124 and 144 miles of range on a single charge per official figures, which means this will be an EV that works best in the city. Well, it is a Mini after all.
3. A third of cars fail the updated MoT test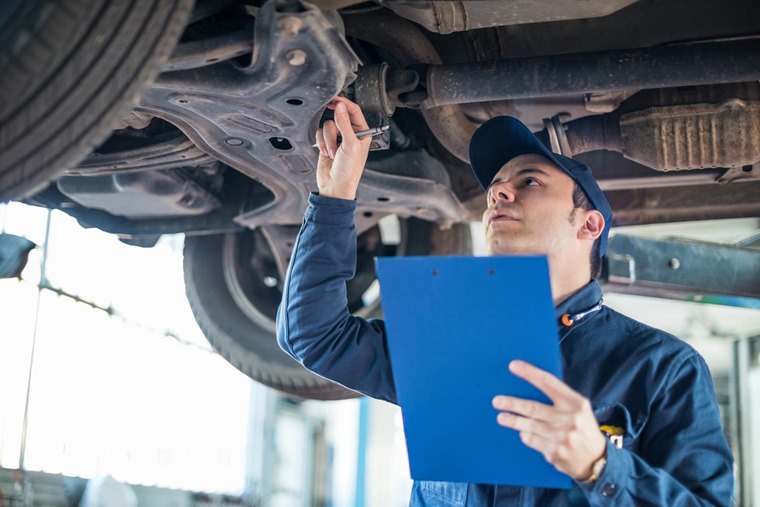 If you still need a reason to get behind the wheel of a brand-new car, here's one that might persuade you: since changes to the MoT test were introduced last year, a THIRD of cars now fail it on their first attempt, according to the latest status.
More than 10 million cars failed the MOT over the last year – that's a 37% increase year on year. The figures come from Green Flag, and the dramatic increase is due to stricter measures for exhaust emissions, as well as the introduction of a three-tier defect system – minor, major and dangerous. Cars will major and dangerous defects automatically fail.
Luckily for those that lease, if your contract is three years or less then you needn't worry about getting your car tested and, even if you have a four-year agreement, newer cars are much less likely to suffer from major and dangerous defects. That said, here's a handy guide that'll help you get your car MOT-ready should you need one.
4. It's illegal to drive your kids around in a paddling pool strapped to the top of your car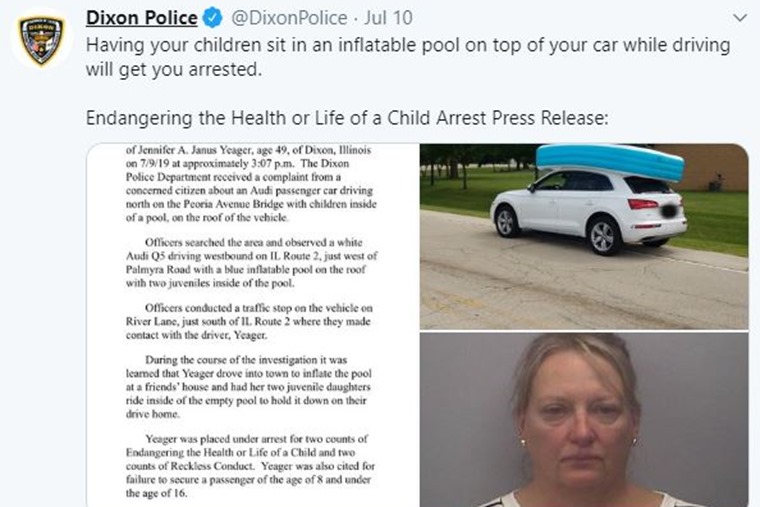 Character building. That's what they call it, right? Or maybe she just thought it would be a fun thing for her kids. What it is, though, is illegal. This week a woman in Illinois, America was caught in her Audi Q5 driving her kids around. Thing is, rather than safely in the back of the car, they were sliding about on a paddling pool on top of it.
A police spokesperson commented: A spokesperson for Dixon Police Department said: "Officers conducted a traffic stop on the vehicle on River Lane, just south of IL Route 2 where they made contact with the driver, Yeager.
"During the course of the investigation it was learned that Yeager drove into town to inflate the pool at a friends' house and had her two juvenile daughters ride inside of the empty pool to hold it down on their drive home."
Don't try this at home, kids parents.
5. It's also illegal to use a case of beer as a booster seat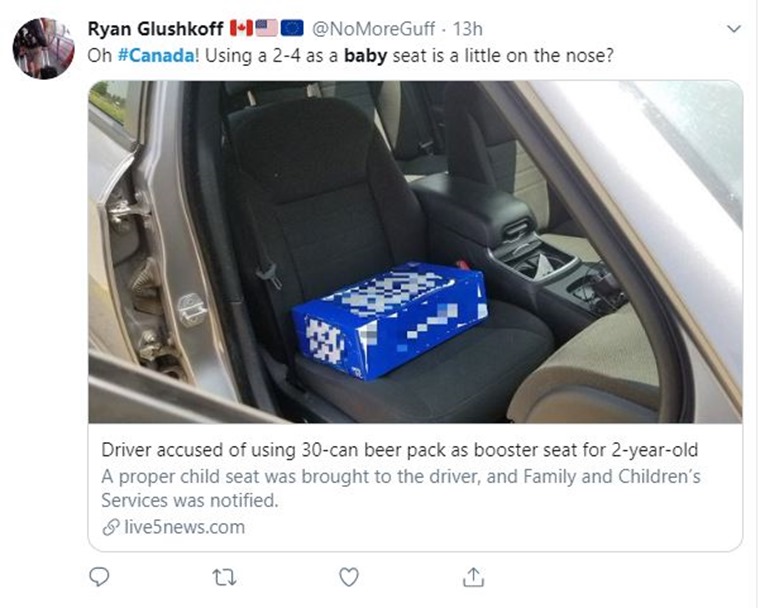 Thought the lady in question above was our idiot of the week? Almost, but not quite. She was outdone by a 22 year-old Canadian driver, who was arrested this week after using a case of beer as a car booster seat for a two-year old child.
It's a creative attempt, admittedly, but not one you should ever try. You can check out child seat laws in the UK here, if you're not sure on them yourself.