Top five things we learned this week…
This week saw some seals learning to sing, England's Women's football team reach the quarter-finals of the World Cup and a sweltering heatwave across Europe.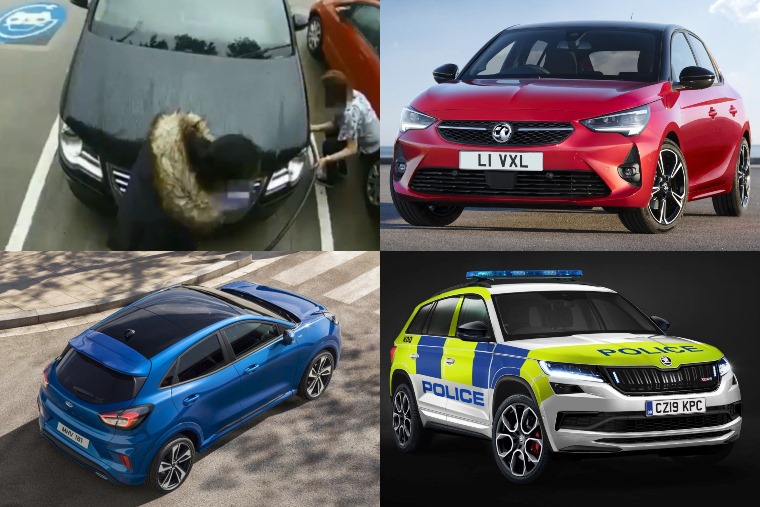 Happily, things are a little cooler in the UK, although we can look forward to a lush weekend of weather if you believe the forecasts. Before all that though, here's five automotive facts we've learned this week…
1. You can't inflate your tyres with an EV charger
There's big changes coming to cars, as manufacturers invest billions in the development of next-gen electric technology. While EVs can take some getting used to – as we've found out ourselves in the past – once you've recharged a few times it soon becomes second nature. Considering the amount of investments currently being poured into charging networks, here's a video of a motorist who shouldn't be allowed near any car – let alone an electric one.
CCTV footage shows the driver of this VW attempting to top up their tyre pressures with… you guessed it… an electric car charging cable. Quickly realising the CCS-type charger wasn't going to fit the valve, they set about having a go with the CHAdeMo lead too. This pair aside, it does highlight the fact that more work needs to be done before the public at large are sufficiently educated about electric charge points, and indeed electric vehicles in general.
2. The new Vauxhall Corsa is very light indeed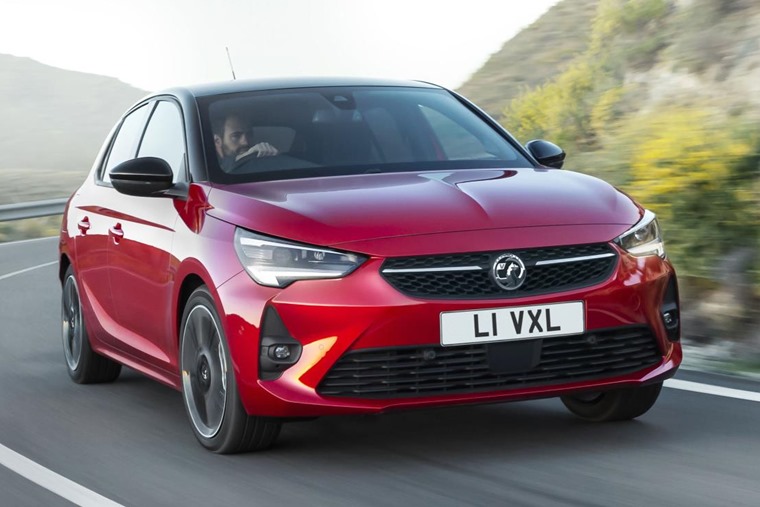 One upcoming vehicle you'll be able to plug in is the Corsa-e – with the next iteration of the Fiesta rival available with an all-electric model. For those that want to go down the electric route just yet, it'll also be available with combustion engines, but how will they ever hope to be comparably efficient. Well its weight will help, at least. This week we found out that petrol- and diesel-engined Corsas will weigh from as little as 980kg.
To put that into perspective, the lightest Ford Fiesta weighs in at 1,136kg. It's all thanks to a host of high-strength steel which will help reduce emissions and boost economy. Considering it would have high power to weight ratio, a VXR version would really bode well too, although a sporty version is still to be confirmed.
3. The Ford Puma is a good-looking car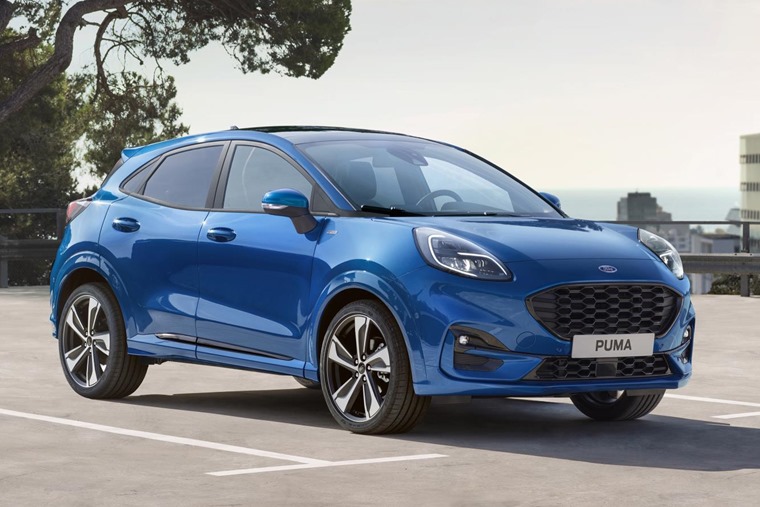 Think small crossovers can't look cool? Then think again. This is the all-new Ford Puma. Yep… this funky-looking thing wears the same badge as that cute coupe of the late 90s and, despite its four-door high-riding looks, those headlights to bear a passing resemblance to its distant relative. In fact, this really is a great looking car.
It's based on the Fiesta too, which means it could be the crossover to choose if you're after a fun drive. Featuring mild-hybrid tech and best-in-class load space, is this the hit that Ford has been waiting for? It'll make its public debut at the Goodwood Festival of Speed in a few weeks, but expect it to hit the UK market by the end of the year.
4. You can't ride naked in Germany, even when it's almost 40 degrees
It's been hot in Europe this week. Record-breaking temperatures have arrived in France, Poland, Italy and Germany. One way to deal with the soaring heat is of course to strip off, but usually that's by a swimming pool or in the privacy of your own garden.
Not for one guy in Germany though! This moped rider was clocked wearing nothing but his helmet and a pair of sandals… not great if he were to fall off, and not exactly fantastic for the people who had to witness him wiz by, if we're honest.
5. The Skoda Kodiaq is a great police pursuit vehicle
Combined, the UK's police forces use a huge variety of vehicles. From a Hyundai i30 patrol cars to unmarked BMW 3 Series interceptors, there's quite a few to pick from.
Well now it's time to say 'hello hello hello' to the police-spec Skoda Kodiaq vRS that will soon be reporting for duty for forces around the UK. It's the quickest SUV the Czech manufacturer makes offering a 0-62mph time of seven seconds and, considering the amount of police forces that can count Octavias on their fleet, it's not really that much of a surprise. Considering it's the fastest seven seater to have lapped the Nurburgring, most things on the road shouldn't worry it.
Police-specific hardware includes the light bar, hidden LEDs behind the grille and a siren with three selectable modes. With a huge 720-litre boot, it'll be able to accommodate the various bits of equipment motorway cops need on hand with ease.