Five things you need to know about the Seat Ibiza
Say hola to my lil friend!
As one of the Seat brand's key pillars and with 5.4m sold since it was first launched in 1984, the launch of a new Seat Ibiza is always met with anticipation and interest.
At first glance you may not be entirely convinced that this is the all-new Seat Ibiza. There's certainly a lot of styling elements carried through from the outgoing fourth-generation model, but this new fifth-gen car feels sharper, edgier, more complete.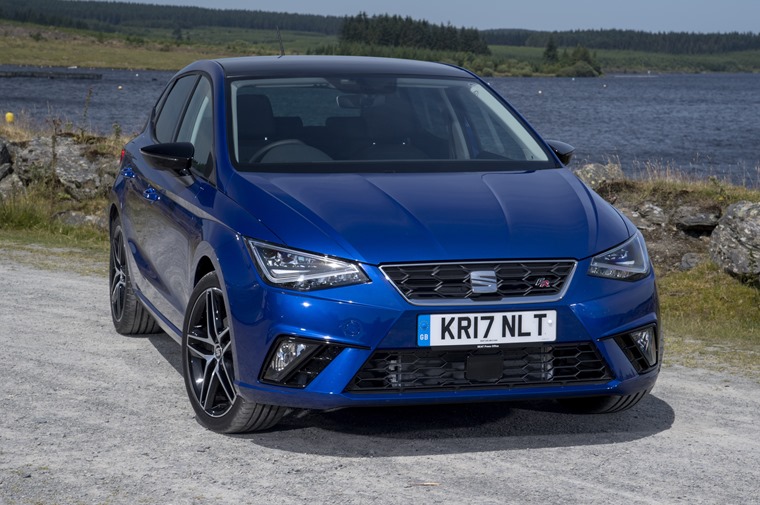 The Seat Ibiza has always been a solid choice, but the fifth-generation model is one of the finest small hatchbacks on the market. Here's five things we realised driving it for a week:
It's been Leon-ised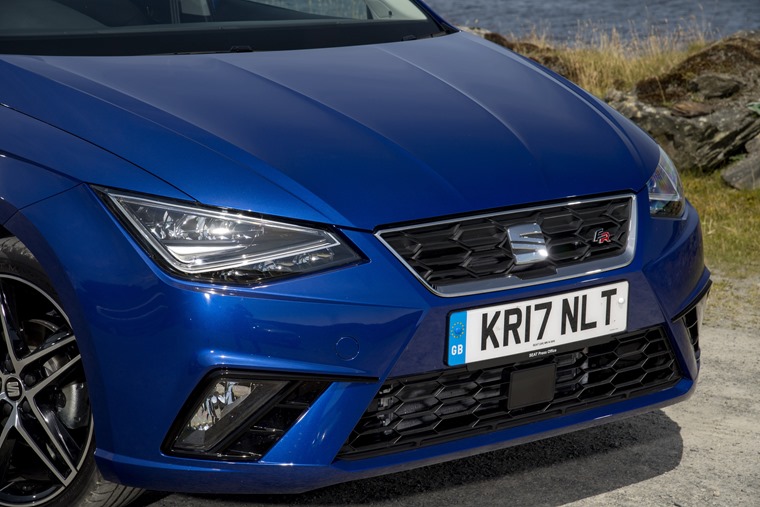 When we attended the UK launch, these were Seat's words, not ours. Having spent an extended period with the car it's obvious what they meant.
Now available only as a five-door, the fifth-gen Ibiza takes many styling cues from its bigger stablemate in the guise of stylised bonnet creases, the fitment of LED daytime running lights and general road presence.
This extends to the interior too, feeling once again like a slightly smaller Leon thanks to the dashboard layout, multi-function steering wheel, touchscreen infotainment and driver-focused cabin. Speaking of which…
It's got a class-leading cabin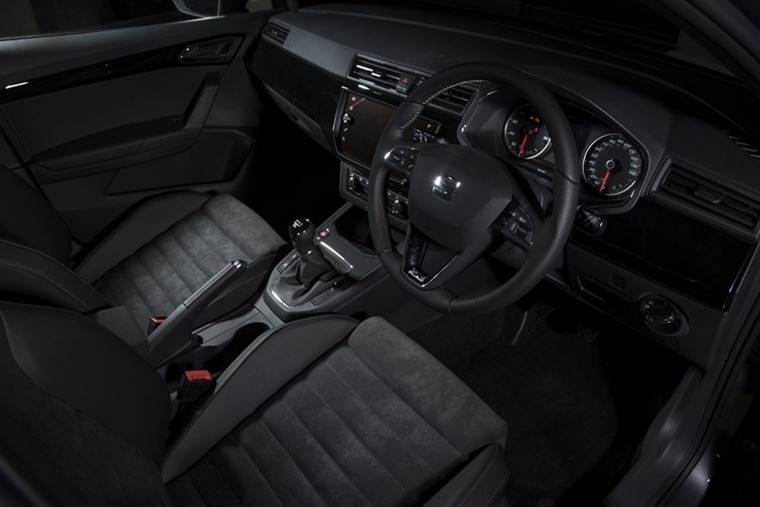 A lot has been made of the 'scratchy plastics' in this car… y'know, that lazy automotive journo cliché. But with a car this accomplished, with this amount of kit on offer and such good deals available, it's something no one will ever notice. Believe that.
In fact, while it's obvious that most of the budget for this car went on exterior looks and refining the driving experience, the cabin still manages to be one of the best if not class-leading.
The seats are comfy, the driving position is ideal, and you get that aforementioned multi-function steering wheel and fantastic infotainment unit. Not so good? The tiiiiiiny cupholders, leading to me trying and failing to wedge my thermos mug in during the morning commute.
It pretty much signals the end of three-door models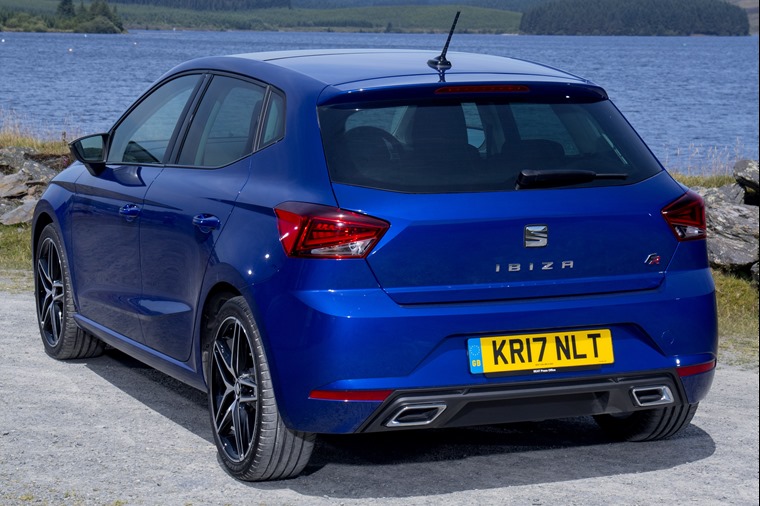 Once upon a time all the stalwarts of the small hatchback segment – Ford Fiesta, Volkswagen Polo, Seat Ibiza – only came as a three-door. In 2017, the Polo is the only one to still offer the option.
Alas, judging by the way buying habits have changed, and the fact the upcoming Audi A3 will no longer offer three-doors either thanks to low demand, it's an easy assumption to make that the next Polo will follow suit.
Why the change? Rear doors were seen as a waste of money way-back-when, but sales figures over the past few years have shown a swing away from these less-practical offerings with more and more families wanting five doors no matter what.
There's a trim for a variety of drivers

Four models comprise the UK line-up: the S, SE, FR and Xcellence, with three 1.0 petrol engine choices at launch – a 1.0-litre TSI with either 73, 94 or 113bhp. A 1.5 evo petrol unit and a 1.4-litre diesel engine will join the range soon.
The entry level S and SE offer low running costs and the same spacious cabin, responsive handling and sleek looks as the rest of the range meaning you'll be impressed with what you get for your money
The Xcellence trim has been designed to appeal to customers looking for comfort, elegance and intelligent technology in their car, while the FR trim offers stiffer sport suspension and four mode settings – Comfort, Eco, Sport and Individual – to adapt to the driver's preferences or to the conditions on the road.
Having said all that, what's going on with the paint choice on that bottom right car?! No matter what trim or engine you use, we'd hope you wouldn't opt for beige as your car colour.
The more powerful engines are better all round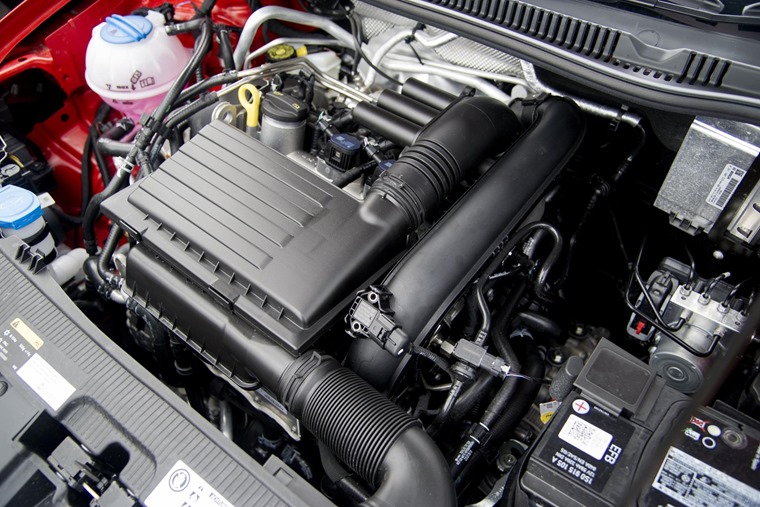 The 1.0-litre three-cylinder engine is offered in 74bhp, 94bhp and 114bhp choices – and the majority of drivers will go for the latter two.
The 94bhp was great around town, but felt a little underpowered joining a motorway and getting up to speed, which is at odds with the sporty looks of the car.
The entry-level 74bhp is likely to only be optioned by those who rarely break 50mph and use their car predominantly around town. It also produces more CO2 and returns fewer miles per gallon. More power is wiser all round.
In fact, the Seat Ibiza is one of our top five 1.0 litre engined cars.
Small but mighty: Top five one-litre cars
And finally…
Here is the song that has been stuck in my head all week while driving the Seat Ibiza. You're welcome…