All-electric Ford E-Transit to arrive early 2022
Ford has taken the covers off its all-new E-Transit. It's the first electrified Transit and will be available in up to 25 different body styles when it arrives during the first half of 2022.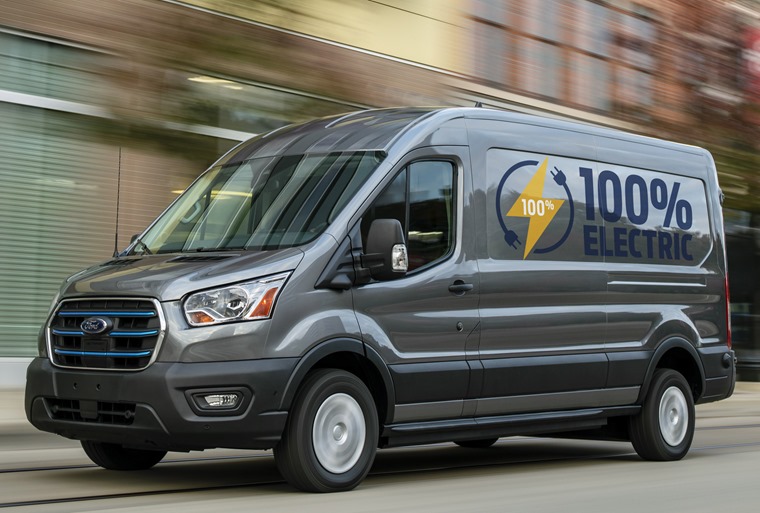 The E-Transit is capable of travelling up to 217 miles between charges (WLTP) – a figure that Ford says is three times the distance the average European fleet driver covers daily. Here's what we know so far.
On the outside, the E-Transit looks pretty much the same as the existing combustion-powered models. A closer look reveals a new grille design, and the eagle-eyed will spot a central charge point visible beneath it.
On the inside, Ford has focused on designing a van that optimises fleet efficiency, so you'll find its Sync 4 infotainment system comes with FordPass Connect – a telematics tool designed to enhance efficiency.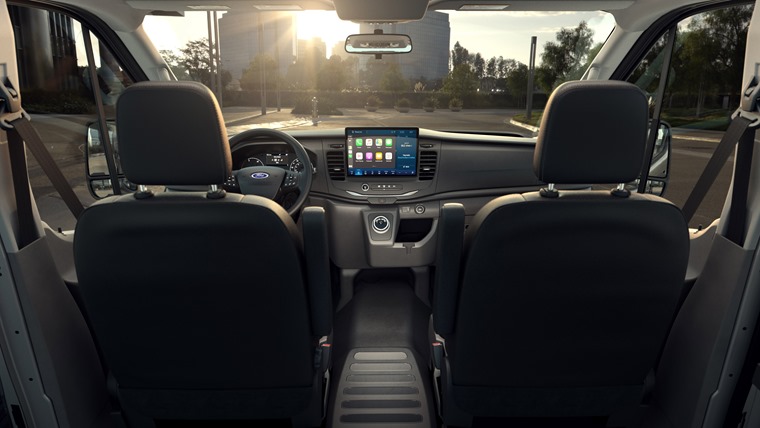 Drivers benefit from a large 12in touchscreen that features satnav, voice recognition and over-the-air updates as standard. Safety tech has also been prioritised, although we'll have to wait to hear more about what's on offer.
Ford has promised that the battery does not impede the cargo area thanks to a redesigned rear suspension. As such, it gets the same 15.1 cubic metres as a diesel model.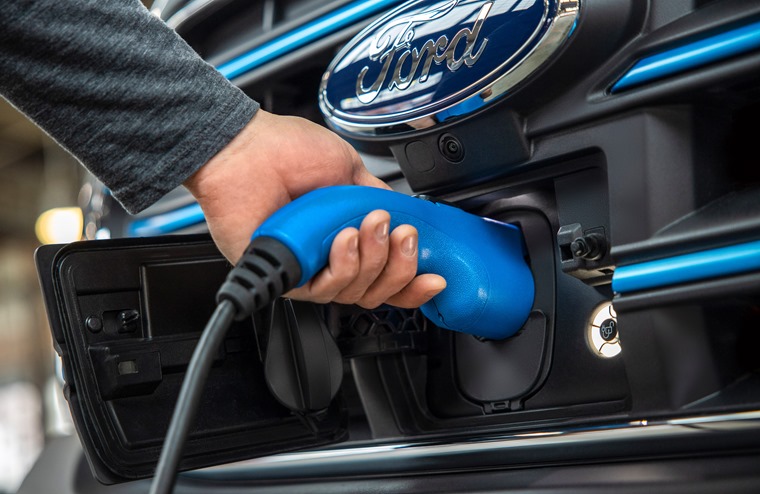 Depending on the variant in question, a pay load of up to 1,969kg is on offer, while an eight-year/100k warranty for the electric drivetrain and battery ensure customers can be sure this is a van that will last.
While developing the E-Transit, Ford reached out to various fleet operators who confirmed that a minimum of 150 miles per day would be acceptable. They also advised that rapid charging was an absolute necessity; something the E-Transit delivers too.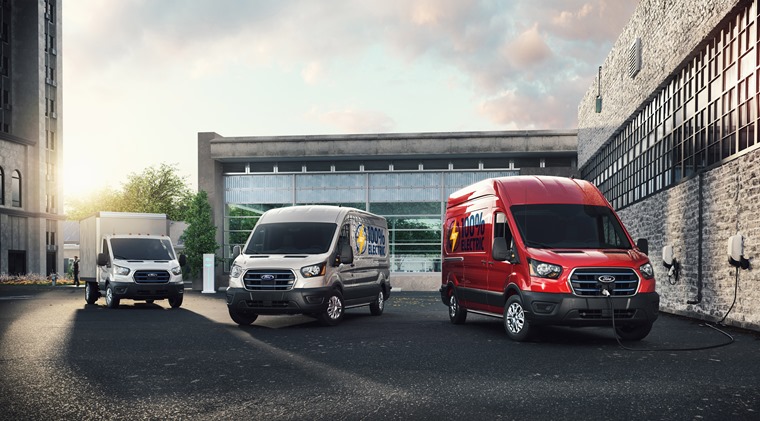 The E-Transit is powered by an electric motor that produces more than 250hp – making it the most powerful electric van to date. We'll have to wait a while before we know the official performance and further economy stats.
We'll let you know more as Ford undertakes fleet trials with the E-Transit through 2021, although you can expect the first UK models to arrive in spring 2022.