Ford to produce new Volkswagen Amarok as part of commercial vehicle agreement
Ford and Volkswagen have announced they will produce 8m commercial vehicles as part of an alliance.
These will be spread across three projects, with Volkswagen building a city van for Ford based on the Caddy in 2021 while Ford will produce the new VW Amarok built on the Ford Ranger platform for 2022.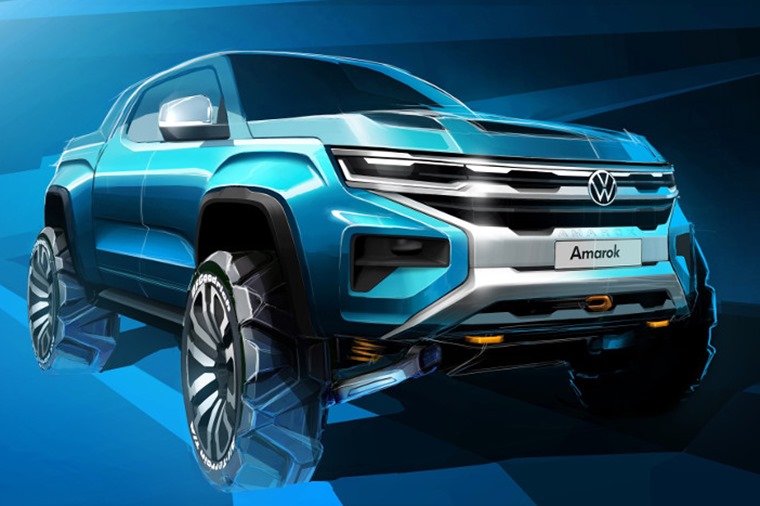 A one-ton cargo van developed by Ford will appear at a later date, and by 2023 a highly differentiated Ford electric vehicle built on Volkswagen's Modular Electric Drive will be available.
The new electric vehicle will add another compelling nameplate to Ford's all-electric Mustang Mach-E, which will be introduced in 2021.
Ford and Volkswagen initially announced their partnership in early 2019 as a way to jointly innovate vehicle offerings, incorporate relevant new technologies, and offer more model choices.
Both companies have strong commercial van and pickup businesses around the world, including popular models such as Ford's Transit and Ranger and Volkswagen's Crafter and Caddy.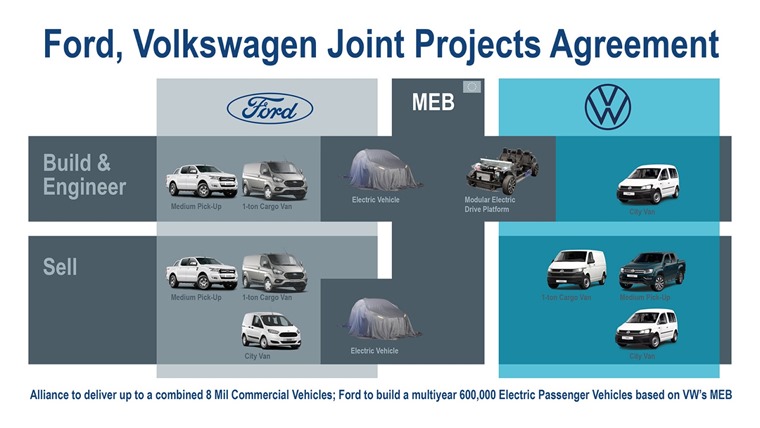 Jim Farley, Ford chief operating officer, said: "Commercial vehicles are fundamental to Ford today and an area where we will accelerate and grow, and working with Volkswagen on these platforms will provide both of us significant financial advantages in things like engineering, and plants and tooling."
The alliance does not include cross-ownership between the companies, which will remain competitors in the marketplace.