Frankfurt Motor Show 2019: What will be there?
The 68th International Motor Show (IAA) opens its doors next month. More commonly known as the Frankfurt Motor Show, it is the last big car event of the year in Europe and attracts around 850,000 visitors.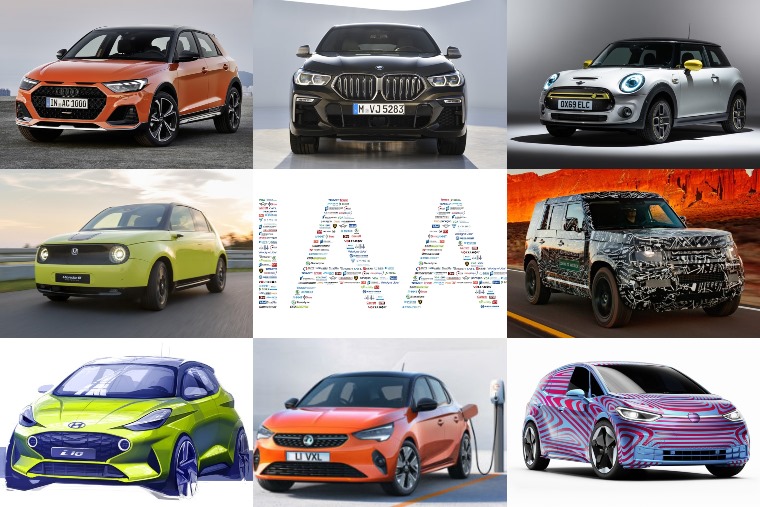 With its slogan of 'Driving tomorrow', expect a big emphasis of this year's IAA in Frankfurt to be centred on the very latest developments in the world of mobility, connectivity and tech. And with Volkswagen's big reveal of the ID.3, their first all-electric hatchback, taking place it's going to be a can't miss event.
Doors will open for members of the press on 10 September, and then to the public 12-22 September. Here's a preview of what we can expect to see on display.
Audi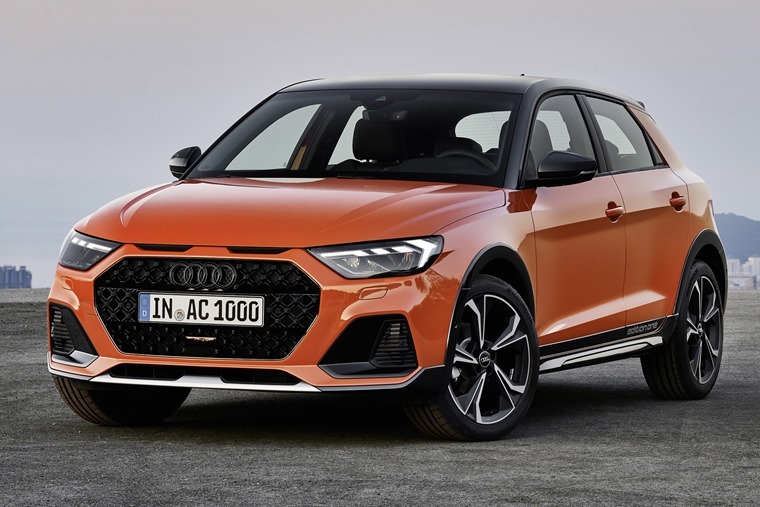 Expect to see the Audi A1 Citycarver make its debut at the event.
Available from around the same time as its reveal, the A1 Citycarver will be Audi's smallest crossover-inspired model. It gets a 2in bump in ride height and some chunky body cladding to mark it out from the regular A1 supermini.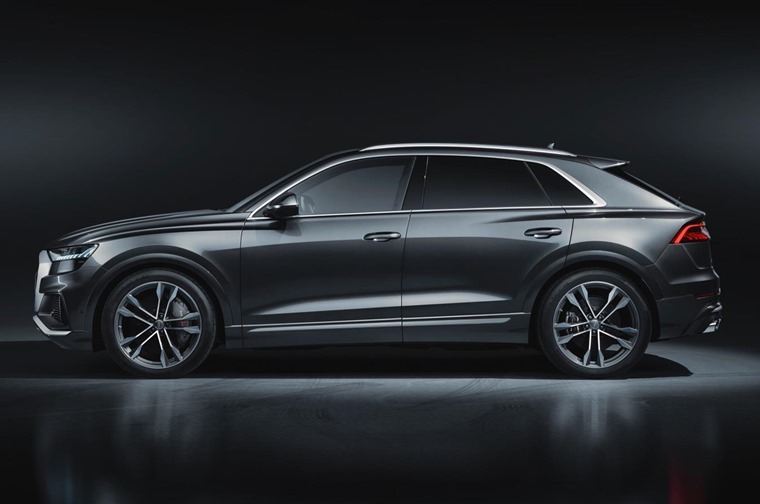 Another model that's on sale around about the time of the event is the Audi SQ8. This new, performance-focused version of Audi's top-tier luxury SUV offers a biturbo V8 with 429hp and 900Nm of torque.
On top of that a more aggressive bodykit and a coupe-like roofline further emphasise the mean and mighty credentials of the vehicle.
BMW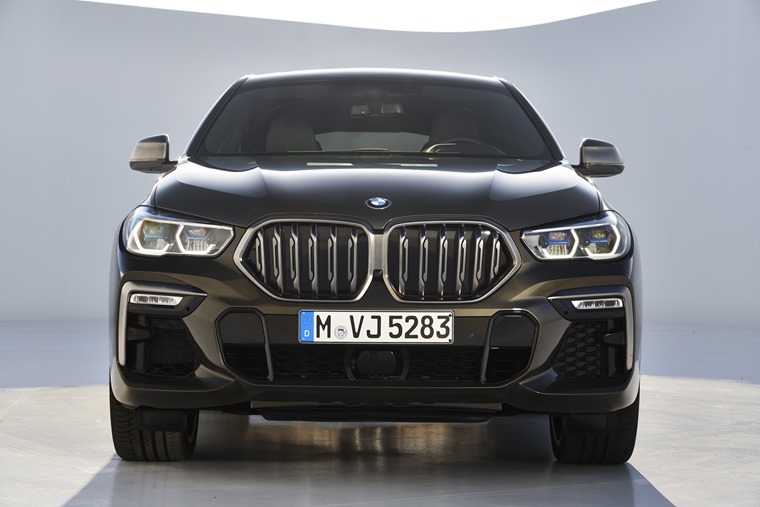 The new BMW X6 is due to make its debut at the event, with the coupe-SUV retaining its imposingly sporty looks. It's 26mm longer than before, while the wheelbase has also been extended by 42mm. At the same time, it's ever-so-slightly lower.
Two petrol engines and two diesels will be offered from launch, with standard specification featuring 19in alloy wheels, leather upholstery, wireless charging and an air suspension system.
Priced from £59,340 to £76,870, the new model is set to arrive in December after it has been officially launched at the Frankfurt Motor Show.
Cupra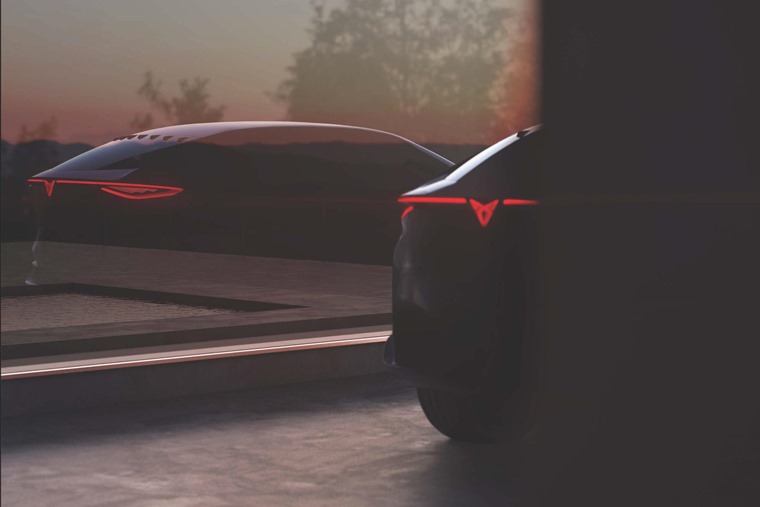 Cupra will present its all-electric concept car, promising to unite the silhouette of a four-door crossover with the presence of an SUV and the sleekness of a sports coupe.
The all-electric concept aims to represent the vision of Cupra as a standalone brand going forward and follows the success of the Cupra Ateca,
Honda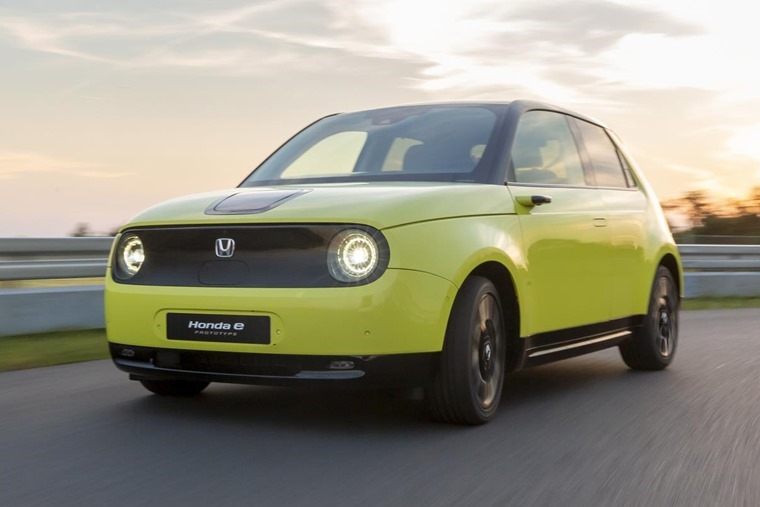 Few cars in recent memory have created the buzz of the Honda e, and it will continue its roll-out at Frankfurt.
With its release imminent, expect the production version of the Honda e to be revealed following on from the Honda e concept reveal at the Geneva Motor Show earlier this year.
Hyundai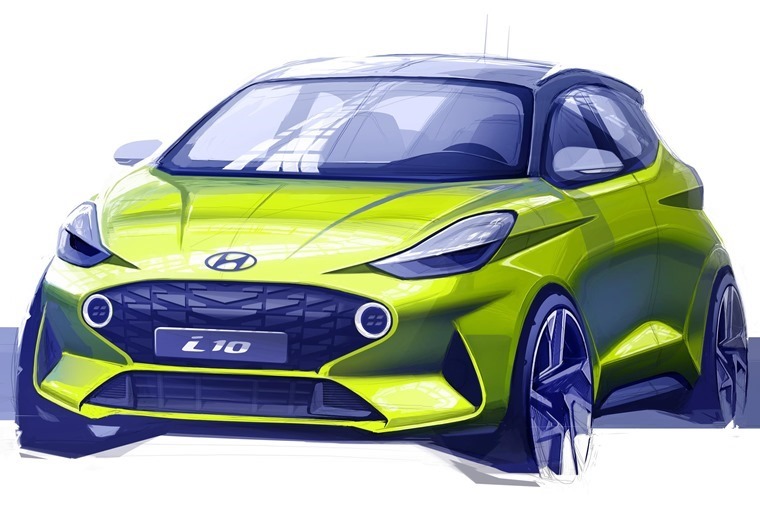 With a radical redesign on the cards, the Hyundai i10 has been revealed in sketch form ahead of its full public debut at the Frankfurt Motor Show.
According to Hyundai, it'll be one of the safest cars in its class thanks to a forward collision-avoidance system, driver attention waring and lane keep assist system; all three coming as standard.
Land Rover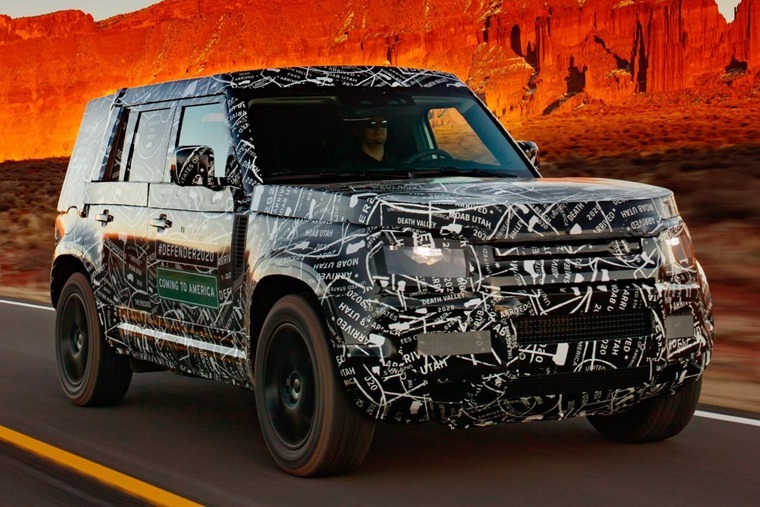 The one arguably everyone has been waiting for, the new Defender is expected to be unveiled at the show. This follows a PR blitz that has seen it make a camouflaged appearance at the Goodwood Festival as well as undergoing an intensive global testing programme in Kenya and Dubai.
By the time of the Frankfurt Motor Show, the Defender will have passed more than 45,000 individual tests in some of the most extreme environments on earth – a good sign the new car will live up to the legacy of the badge capability-wise.
Mercedes-Benz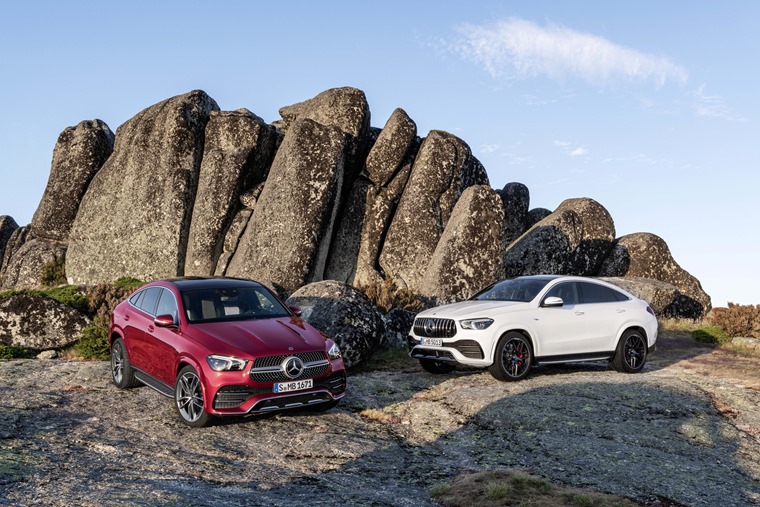 Mercedes will be showing off the second generation GLE Coupe, as well as the 435hp mild-hybrid AMG 53, at the Frankfurt Motor Show.
Looking to be a more style-driven and performance-based alternative to the regular GLE, the line-up will feature two six-cylinder diesels and a petrol powered, 48-volt mild hybrid AMG performance model.
Mini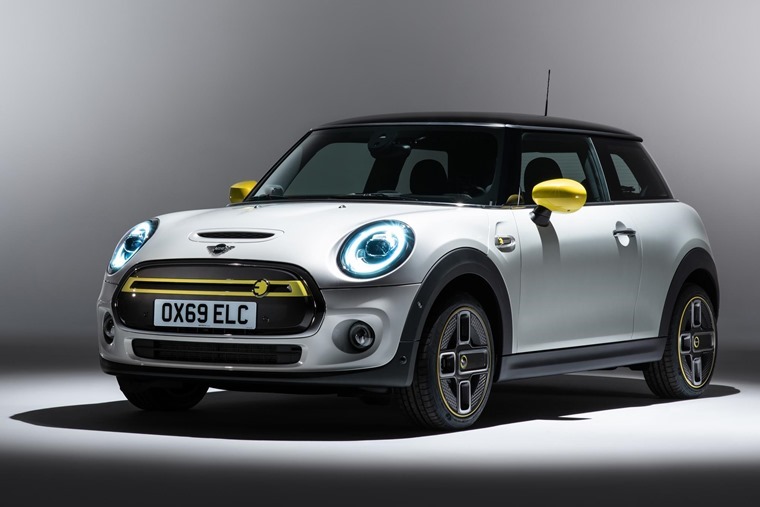 The long-awaited EV version of the iconic supermini will be making an appearance, ahead of it becoming available in early 2020.
Offering a range of  between 124 miles and 144 miles on a single charge, it'll be taking on other small EVs such as the upcoming Vauxhall Corsa-e and Honda E. With a list price of £24,400 it's bound to be a hit.
Porsche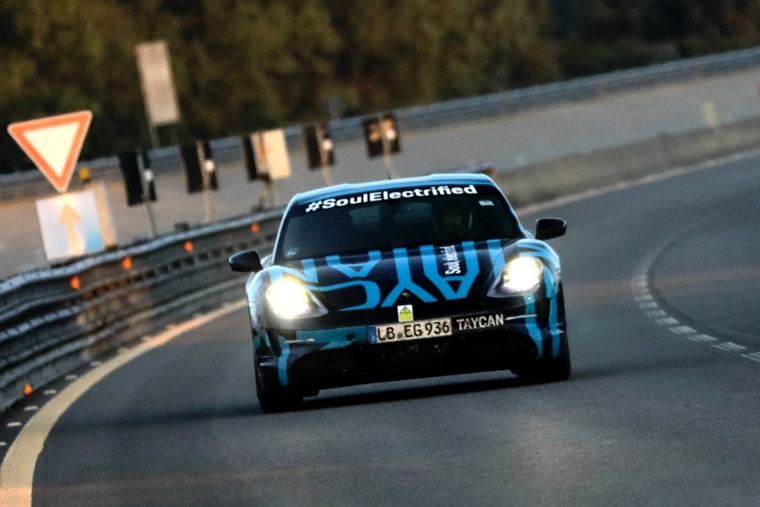 It'll be a significant show for Porsche, courtesy of its upcoming Taycan – the brand's first all-electric vehicle. Having undergone rigorous endurance testing at the Nardo test track, it managed to cover more than 2,000 miles in a single day. With 600hp and over 300 miles of range, this will be a serious rival for the Tesla Model S.
Seat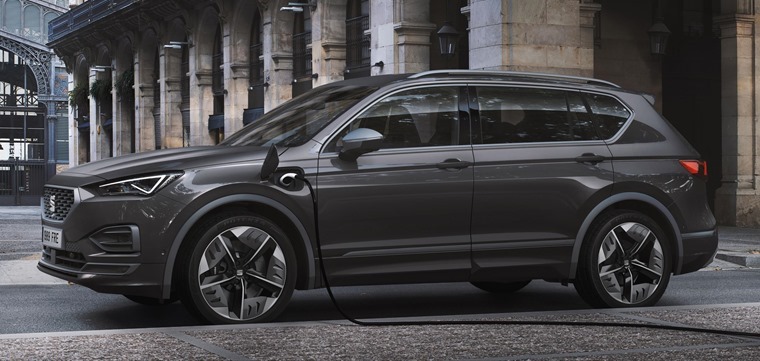 Seat has announced its first plug-in hybrid engine will be in the seven-seater Tarraco SUV and it will be making its debut a the show.
Featuring a 1.4-litre turbocharged petrol engine producing 148bhp and a 113bhp electric motor powered by a 13kWh battery pack, it will be capable of driving up to 30 miles on electric power alone.
Vauxhall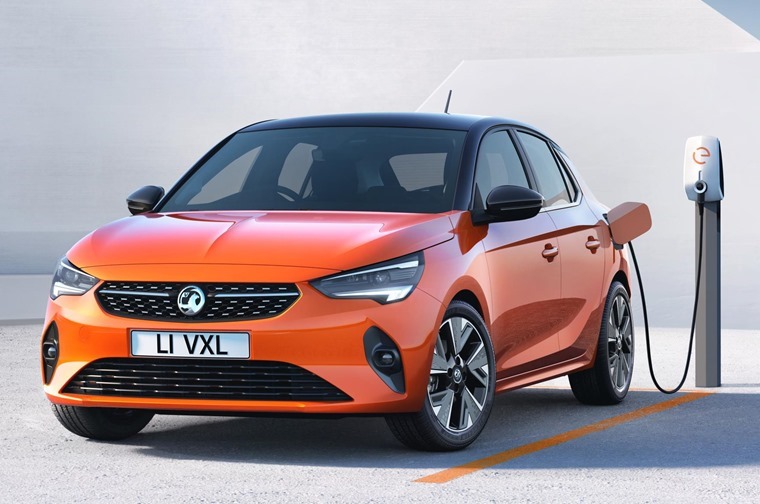 Speaking of electric supermini's, don't forgot the Vauxhall Corse e. As the first Vauxhall to be produced since the Groupe PSA takeover, the next-gen supermini will arrive in January with the zero-emissions version priced from £26,490 and with a range of around 205 miles.
Vauxhall will also be showing its first plug-in hybrid, the Grandland X Hybrid4. With this compact SUV going from strength to strength, the introduction of a PHEV model should continue its success. Featuring a 1.6-litre petrol engine and 13.2kWh battery, it will offer an electric-only range of 31 miles and can be fully charged in just two hours with a 7.4kW wallbox charger.
Volkswagen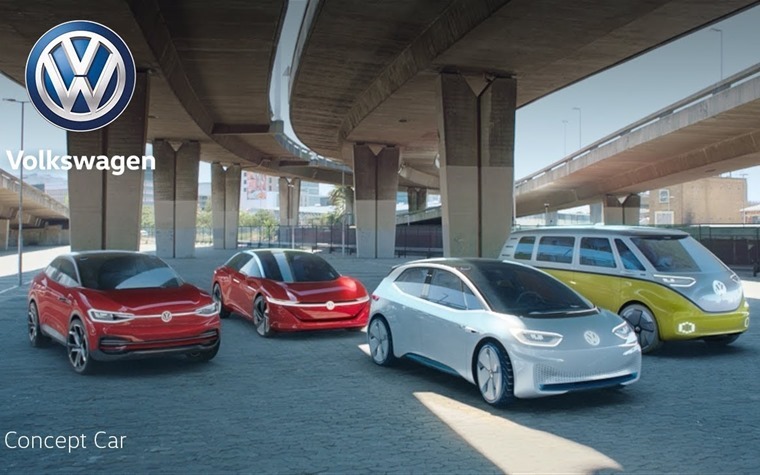 Sure to be belle of the ball, Volkswagen's electric onslaught should begin in earnest at Frankfurt with the official introduction of their ID range.
Glimpsed at various motor shows since 2016 in concept form, Frankurt will be the first opportunity to see the production-ready ID.3 hatchback. Three battery packs are expected to be offered across the range: a small battery (45 kWh net) will offer a range of 205 miles, a mid-range option (58kWh net) will be able to do 261-miles, while the large battery (77 kWh net) will offer a range of up to 341 miles.
All three variants are set to get fast-charge technology too, with a 30-minute charge via a 100kW plug providing up to 162 miles. With a base price for the ID.3 series production model coming in at just over £27k it aims to be an electric vehicle for everyone.
Don't be surprised if we also see a glimpse of another EV from the range too. Having recently been spotted undergoing testing, the ID Crozz aims to be Volkswagen's first Sports Electric Utility Vehicle with rumours saying this will follow hot on the heels of the ID.3 and also enter production in 2020.
Don't fret, it won't all be electric on the VW stand. They will also be showing off their recently announced T-Roc Cabriolet.