Luxury Korean Genesis brand to launch in UK with G80 saloon and G80 SUV
Genesis, the plush sub-brand of Hyundai, is heading for the UK.
With two all-new models set to hit the market in June, here's what you need to know.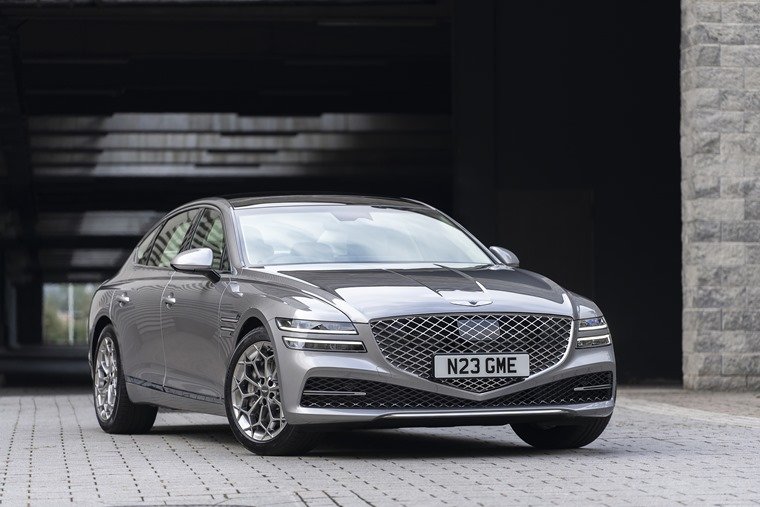 What is Genesis?
Genesis is essentially the posh brand of Hyundai. It's the equivalent of what Lexus is to Toyota and DS is to Citroen. That means you can expect its products to be very plush indeed and take aim at brands like Mercedes and Audi.
The brand is about five years old now, and Genesis reckons its highly personalised customer service and enticing prices will be enough to sway European motorists away from more traditional brands.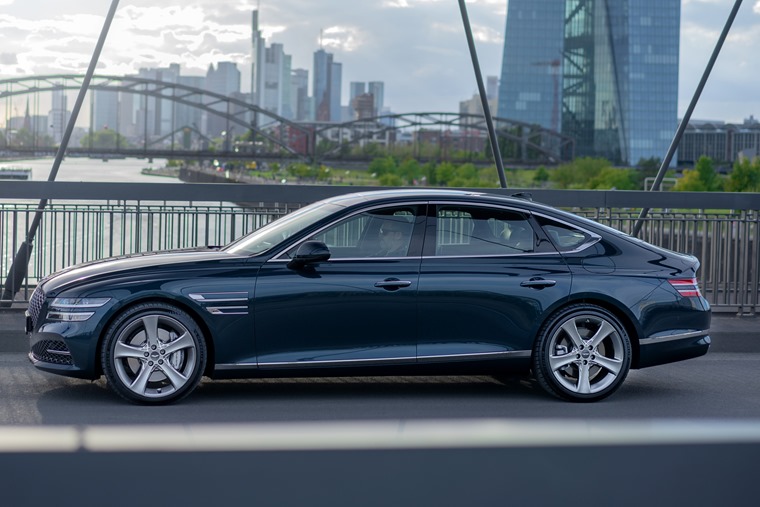 Which cars are coming to the UK?
The first models to become available are the G80 Saloon and GV80 SUV pictured here. The styling is certainly interesting, with the saloon getting a very distinctive look – a halfway house between a Kia Stinger and a Maybach is our personal take.
Commenting on the European launch plan, Global head of Genesis brand Jay Chang said: "Over the past five years, our customers around the world have come to recognise our commitment to exceptional design, product quality and an authentic and mindful brand experience throughout the entire ownership journey."
We believe now is the right time for the next chapter in our brand history. We are excited to bring our brand identity and distinct range of luxury vehicles to Europe."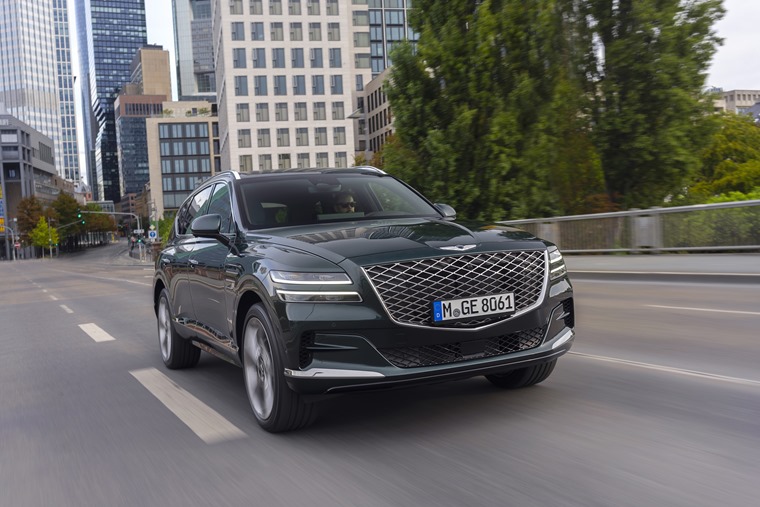 When can I get one?
Orders will open for the Genesis G80 sedan and the Genesis GV80 SUV in June, with the new G70 and GV70 following soon after. Illustrating clear commitment to the region, a dedicated European product will arrive within the year.
Following its world premiere at Auto Shanghai last month, the Electrified G80 will be the first all-electric Genesis model to arrive in Europe. A further two battery electric cars – one built on a dedicated electric platform – will also be launched within the first year in Europe as part of the product roll-out.
No UK specs have been released for the G80 and GV80 yet, but we'll bring you more details – along with the very best leasing plans – as soon as they become available.