Genesis GV60 now available to order
The Genesis GV60 – an all-new luxury SUV from the luxury arm of Hyundai Motor Group – is now available to lease.
The GV60 takes the form of a crossover, it borrows a high tech electric drivetrain from the Ioniq 5 and EV6. Hit the button below to compare deals, or read on for everything you need to know.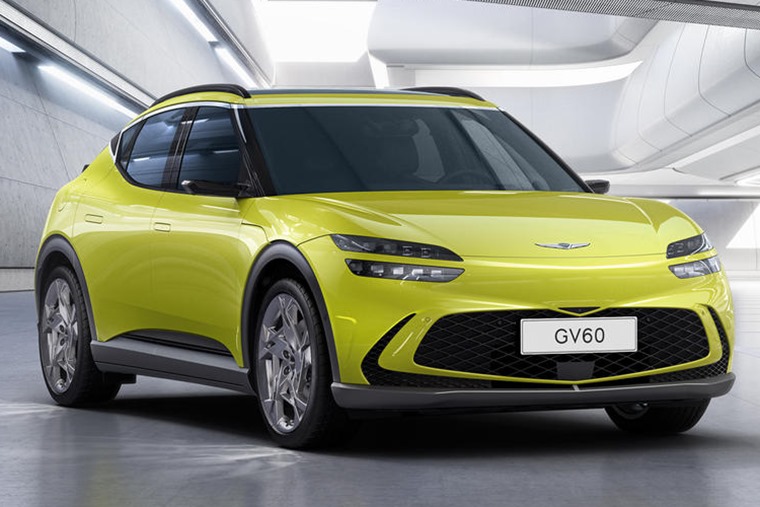 Compare Genesis GV60 lease deals
Genesis GV60 styling
For a luxury vehicle, the styling is certainly a break away from cars the GV60 aims to compete with. Up front, the headlight units are split into two, with daytime running lights and indicators sitting in the bonnet line.
The bonnet itself is a clamshell design, while the bumper's large air intake and sculpted vents further set it out from the crowd. Side on, it's easy to see that the GV60 will feature SUV-coupe styling, with a sloping roofline towards the rear.
The rear lights mirror the front unit and are split over two levels. There's also a large boot wing that appears to be part of the large rear windscreen unit too. A chunky contrasting bodykit and large alloy wheels finish off the look.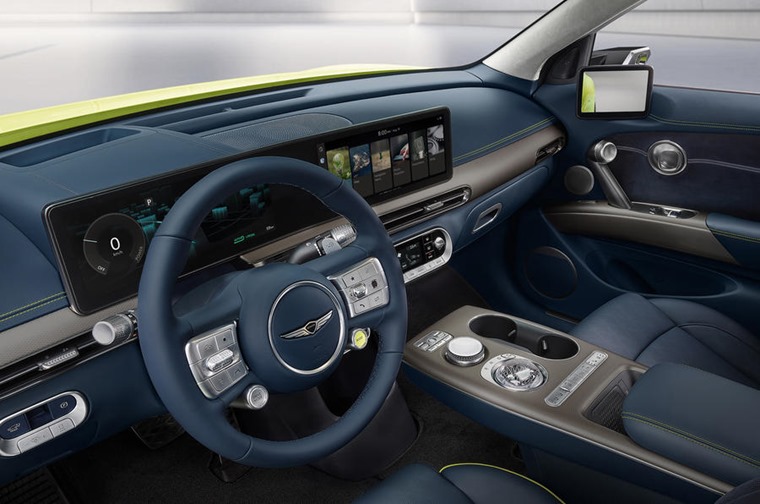 Genesis GV60 interior and tech
On the inside, it's clear that this car is a direct relative of the Hyundai Ioniq 5 and Kia EV6; it uses the same dual-screen dashboard set-up. The two monitors provide the driver with a digital binnacle and also the central infotainment system.
There are features we've seen on other Genesis models too, such as the spherical gear selection control within the central console. You'll also find a control for the infotainment here and, like the Audi e-tron, the GV60 gets digital camera displays instead of door mirrors.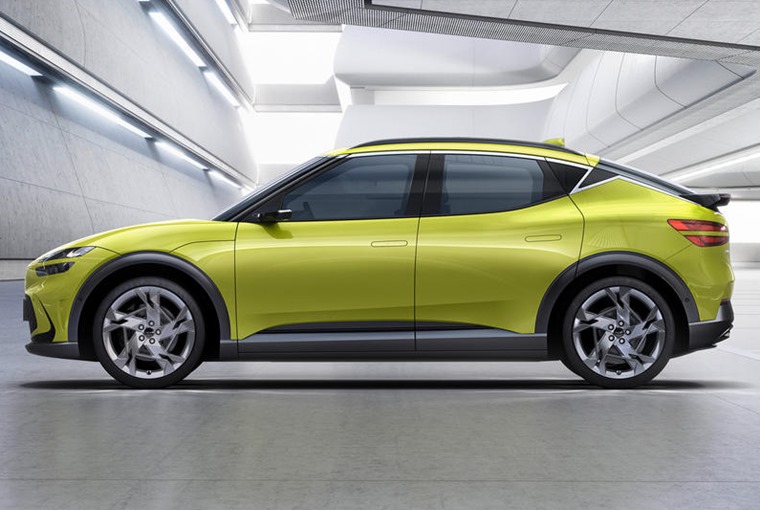 Genesis GV60 drivetrain
Genesis has revealed details about its electric drivetrains, including an entry-level two-wheel drive version that makes 220hp and is capable of up to 280 miles. The mid-range options include twin-motor models which production 310hp and 425hp respectively.
They're capable of 248 and 229 miles, with the most potent of the pair capable of a 0-62mph time in four seconds.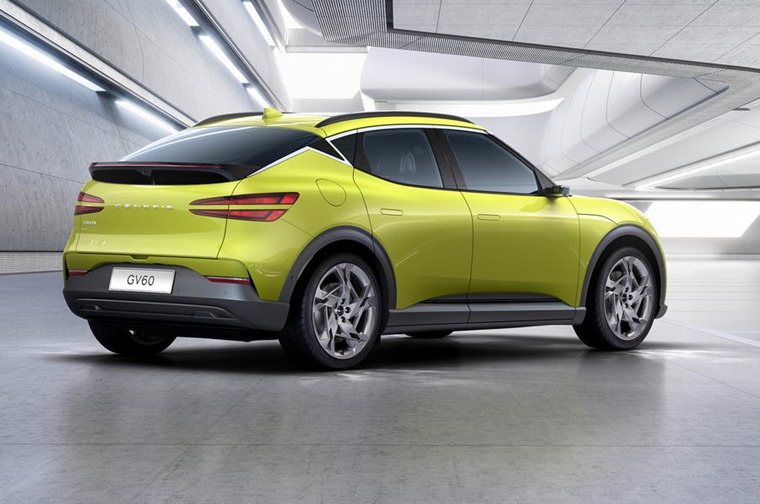 Genesis GV60 release date and leasing plans
The Genesis GV60 is available to lease right now – hit the button below to start comparing prices. Alternatively, why not consider a Hyundai Ioniq 5 or Kia EV6? They both use the same platform and borrow tech from the premium Genesis. Here's a comparison.