Government to BAN new petrol and diesel car sales and leasing by 2030
It's official. Boris Johnson has confirmed that the government is bringing forward its ban on the sale of new petrol and diesel powered cars and vans to 2030.
However, hybrid cars and vans that can drive a significant distance with no carbon coming out of the tailpipe will have until 2035.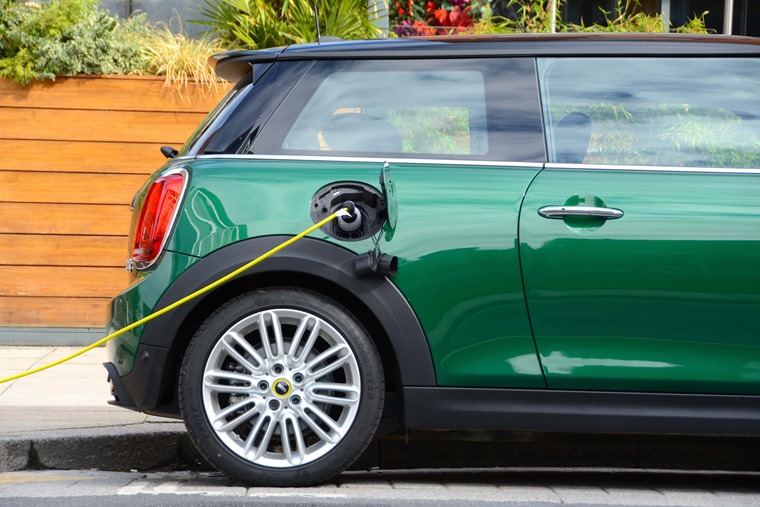 Announcing the plan in a column for the Financial Times, Boris Johnson explained his wider 10-point plan to help the country become cleaner, greater and more beautiful.
"We'll invest more than £2.8bn in electric vehicles, lacing the land with charging points and creating long-lasting batteries in UK gigafactories. This will allow us to end the sale of new petrol and diesel cars and vans in 2030. However, we will allow the sale of hybrid cars and vans that can drive a significant distance with no carbon coming out of the tailpipe until 2035."
As part of the plan, he's also committed to having "cleaner public transport, including thousands of green buses and hundreds of miles of new cycle lanes".
The BVRLA (British Vehicle Rental and Leasing Association) has welcomed the government's decision in taking a phased approach to ending the sale of petrol and diesel car and vans but warns that setting dates is only the start of the process.
"2030 is an extremely aggressive phase-out target, but one that will be embraced by many drivers and fleet operators,"
Compare the best electric vehicles
"The 2035 extension for plug-in and full hybrids provides an essential lifeline for those facing a greater zero-emission challenge. Vehicle rental companies and van fleet operators will be very relieved to have this additional breathing space but will need clarity on exactly what types of hybrid are in scope."
The BVRLA also goes on to mention the three support areas that the government must focus on:
First, the Government needs to maintain a set of powerful tax incentives and grants that will drive demand across all segments of the UK fleet and retail automotive market. Research produced for the BVRLA by Cambridge Econometrics estimates that this stimulus package could cost up to £95bn.
Secondly, electric vehicles are in high demand across the globe. The government must ensure that the UK remains an attractive market for OEMs to sell their products.
Finally, the UK needs a comprehensive strategy on charging infrastructure. This must include an adequate supply of affordable, accessible and reliable public charge points and incentives to unlock private sector investment. EV infrastructure rollout should not be held back by arguments about who pays for upgrading the local electricity network and how this work is prioritised. The government has announced £1.3bn in funding to accelerate the roll-out of charge points across the UK, but recent research produced for the SMMT suggests that £16.7bn needs to be spent on public charging infrastructure alone.
Fast-tracking the switch to zero
Mike Hawes, chief executive of the Society of Motor Manufacturers & Traders (SMMT), said: "We share government's ambition for leadership in decarbonising road transport and are committed to the journey. Manufacturers have invested billions to deliver vehicles that are already helping thousands of drivers switch to zero, but this new deadline, fast-tracked by a decade, sets an immense challenge.
"We are pleased, therefore, to see government accept the importance of hybrid transition technologies – which drivers are already embracing as they deliver carbon savings now – and commit to additional spending on purchase incentives. Investment in EV manufacturing capability is equally welcome as we want this transition to be 'made in the UK', but if we are to remain competitive – as an industry and a market – this is just the start of what's needed.
"Success will depend on reassuring consumers that they can afford these new technologies, that they will deliver their mobility needs and, critically, that they can recharge as easily as they refuel. For that, we look to others to step up and match our commitment. We will now work with government on the detail of this plan, which must be delivered at pace to achieve a rapid transition that benefits all of society, and safeguards UK automotive manufacturing and jobs."
EVs are "great vehicles to drive"
Also discussing the move, Gill Nowell, a director at EVA England, organisation of passionate electric vehicle drivers in England, said "Drivers that go electric in England typically do so as they are concerned about air pollution, climate change, or want to significantly reduce their fuel costs. Regardless of their motivations going into their first purchase, the majority find that they are just great vehicles to drive."
EVA England (Electric Vehicle Association) hosted a survey of 1,114 drivers in July 2020 highlighted that:
82% of respondents in England believe the phase out date for ICE sales should be moved to an earlier date than 2035.
96% of all respondents believe an earlier phase out would have a positive impact on public health.
A majority (72.9%) of survey participants believe that an earlier phase out date would have a positive impact on the UK economy.
74% either agree or strongly agree that the automotive industry will be able to supply enough electric cars to meet demand.
78.5% of participants do not believe an earlier phase out date would put unfair pressure on the automotive industry and its employees.