Green NCAP launches to help promote the greenest cars
Green NCAP, a new consumer guide aimed at promoting the newest greenest cars has launched.
Using twelve cars as part of its inaugural test, the Euro NCAP affiliated programme launched to explore manufacturers green claims against their real-world performance.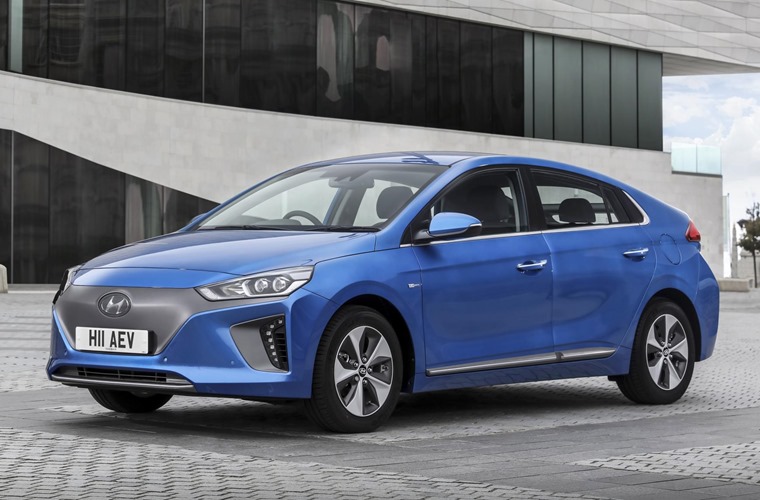 By providing consumers with independent information about cars' performance in tests that go well beyond legislative requirements, it aims to promote cars that are less polluting and more fuel- and energy-efficient to consumers.
For Green NCAP's first round of tests, twelve cars have been rated, with the Hyundai Ioniq and BMW i3, both electric vehicles, achieving a maximum five-star rating.
Three cars – the VW Golf 1.6TDI, the FIAT Panda 1.0 and the previous level Ford Fiesta 1.0 EcoBoost - get zero-star ratings.
All three vehicles are approved to Euro 6b emissions standards, still valid for models introduced before September 2017. However, from September 2019, all cars will have to meet the tougher standards of Euro 6d-temp and updated versions of these cars will be rated in the next round of tests.
"In this Euro 6b form, the Fiesta scores poorly in many of the tests. Particulate number is high and, in the high-load highway test, emissions of carbon monoxide and oxides of nitrogen are also poor," say GreenNCAP.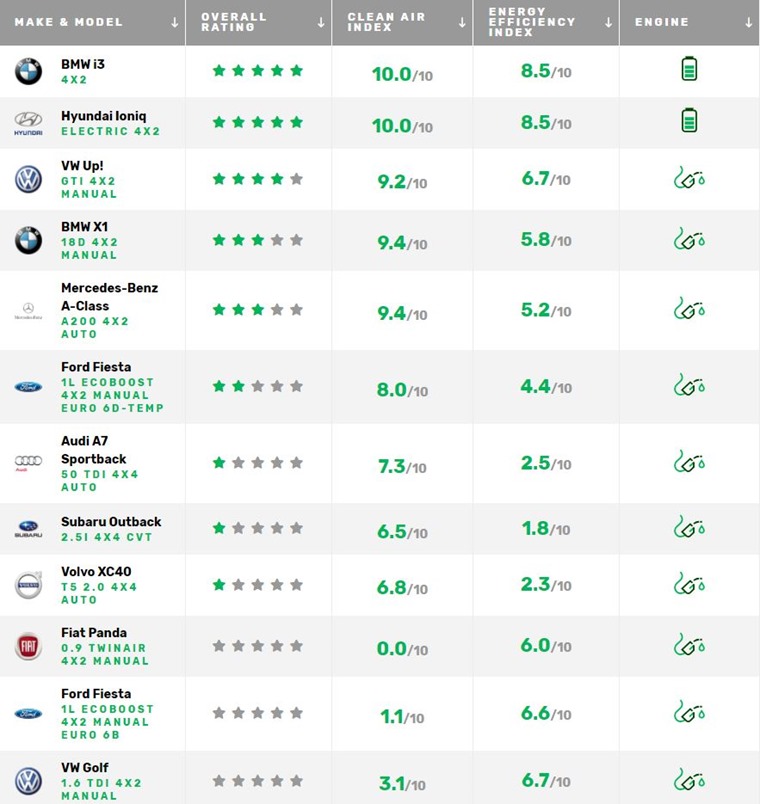 With members and independent test laboratories in eight European countries, Green NCAP aims to provide clarity to consumers in a field awash with confusing information and city-imposed driving restrictions.
For now, Green NCAP considers only the energy used while driving (tank to wheel), but in time, well-to-wheel and ultimately the whole life-cycle will be considered, including the energy used to produce the vehicle, the energy it consumes in its lifetime and the energy needed to scrap and recycle its parts.
Pierre Castaing, chairman of Euro NCAP, said: "For years, there has been a mismatch between the way cars perform in regulatory tests and how they perform on the road. Consumers often don't get the fuel economy officially claimed for their vehicles and end up paying for the difference in fuel.
"Now, legislation is tightening-up, but consumer testing can complement it and go a step further: it can really encourage car manufacturers to beat their competitors by innovating in the field of energy efficiency and emission reduction."
How Green Is Your Car?
Looking for a greener alternative?
Green NCAP tested 12 cars against a tough new test regime. Read more https://t.co/4kLhsnOOiK#forgreenercars #howgreenisyourcar #Sustainability #environment pic.twitter.com/ffFB28DxhF

— Green NCAP (@GreenNcap) 28 February 2019
For now, electric cars offer consumers the greenest option when buying a car. They are the cleanest and most efficient choice currently available and it would be a huge step forward if all cars could achieve the five-star level that electric cars are at already.
However, Green NCAP will soon include driving range in its assessment, and ultimately, will look at the whole life-cycle of the vehicle, which may close the gap between electric cars and those powered by fossil fuels.
For some of the petrol and diesel cars, there is a trade-off between pollutant-control and good energy efficiency. The results highlight the strategies that manufacturers have used in order to achieve one or the other. The Green NCAP rating scheme presses for both.