Honda Civic Type R gets a refresh and gains new trims
The Honda Civic Type R has been refreshed for 2020, with the hot hatch benefiting from a host of subtle tweaks and new trim levels, as well as a revised suspension set up.
List prices for the revised range start from £32,820 rising to around £40,000 for the new Limited Edition versions, although unfortunately the latter have already sold out in the UK.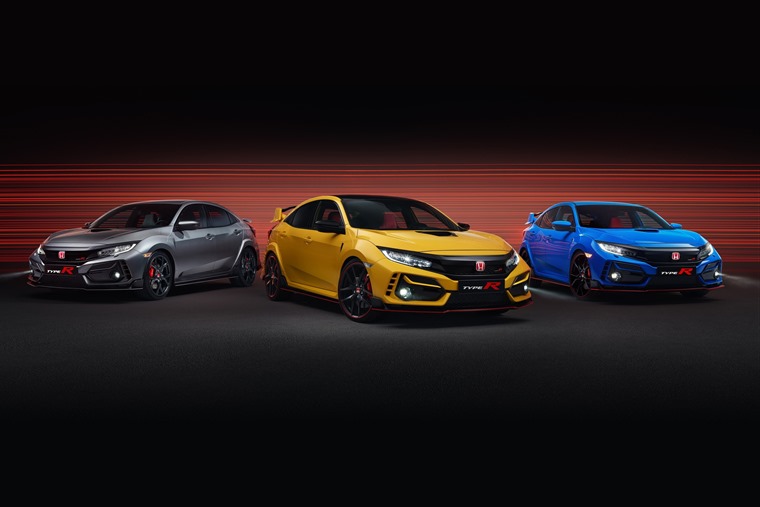 All Type Rs benefit from a tweaked external design, with the new model introducing refreshed bumpers, a redesigned headlight set up as well as a set of new external grilles. These are functional and are said to reduce the engine temperature by up to 10 degrees when the car is being driven hard.
On the outside, however, that's about it in terms of changes. The most significant tweak to the line-up is the introduction of the Sport Line (pictured here in grey) and Limited Edition trim.
The Sport Line should be considered a toned down version of the standard GT Line trim. That means it does away with the huge rear spoiler, although the Type R's beefier body kit and large tail pipes remain.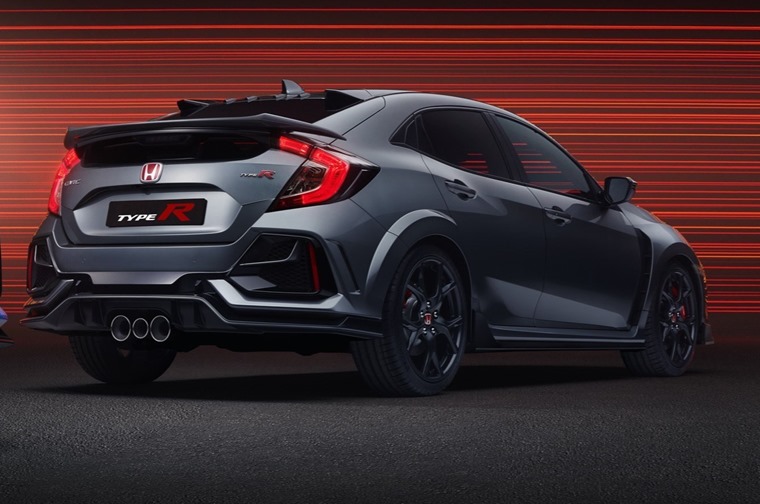 The tyres have also been changed with comfort in mind, while there's more soundproofing than before to reduce noise. Standard equipment includes 19in alloy wheels and a set of grey sports seats (more subtle than the usual bright red upholstery).
At the other end of the scale the Limited Edition. Unfortunately, this model has already sold out, with only 20 destined for the UK.
It is almost 50kg lighter than the standard Type R, features a set of 20in BBS-style alloy wheels and slicker Cup 2 Michelin tyres. Externally, the Limited Edition is marked out by its bright yellow paint, badging and unique numbered plaque.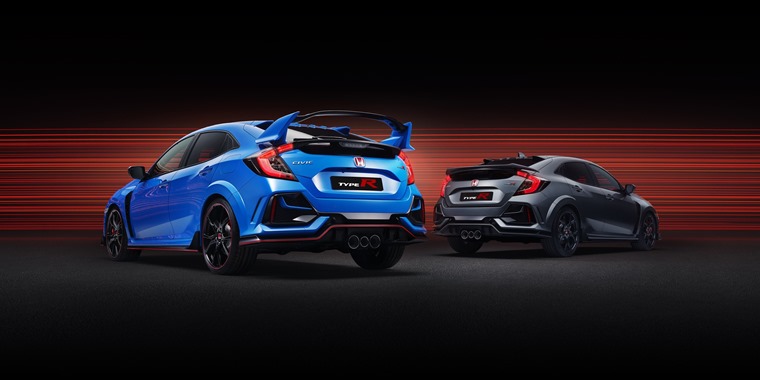 Whichever model you go for, all Type Rs have upgraded suspension that's set to sharpen up steering in the corners. Infotainment options have also been upgraded, while a larger set of brakes are standard across the revised range.
The impressive 320hp drivetrain remains the same, however, offering a 0-62mph time of 5.7 seconds from its 2.0-litre turbocharged VTEC engine. Read on for all you need to know.
You can check our Civic Type R leasing deals right now, or alternatively check out our on-film review of this extreme hot hatch.