Honda Urban EV: interior revealed ahead of Geneva
Following the release of several teaser sketches, the Honda Urban EV's interior has been revealed in full ahead of its debut at the Geneva Motor Show.
It's been confirmed a mass production version of the car will be available by the end of the year.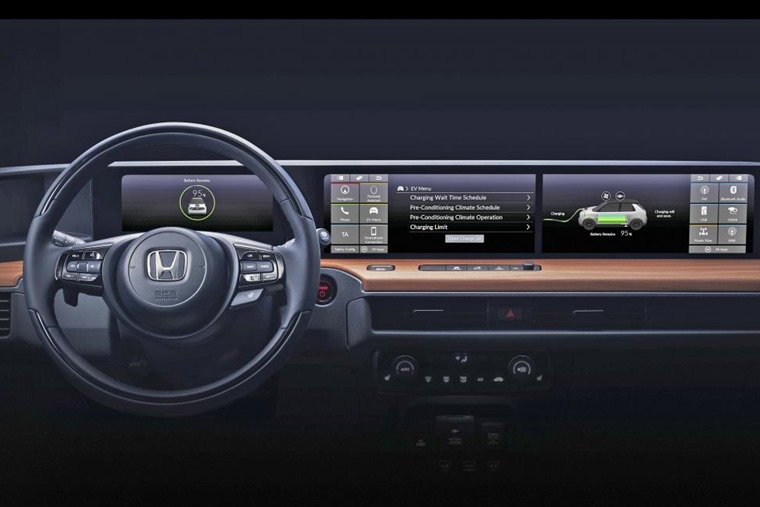 Honda
Jazz
1.3 i-VTEC SE 5dr
Profile:
6+23
Mileage:
15k Miles p/a
£209.58
Per Month, INC VAT
Initial Payment: £1,257.48
Personal Leasing Deal by: Total Vehicle Leasing Limited
Honda says the picture comes from a prototype that's closely related to the production car. The image isn't the brightest, but we can make out a rather minimalist design, with five screens spanning the dashboard that appears to feature a wooden finish – something that was promised from the concept.. The central three displaying infotainment, battery information and a driver's display.
There's an extra screen on either side too. These are likely to be used for camera displays, which may include the replacement of traditional door mirrors. A digital mock-up of the Urban EV is visible on one of the screens, too, giving us a better idea of the shape we can expect production models to take.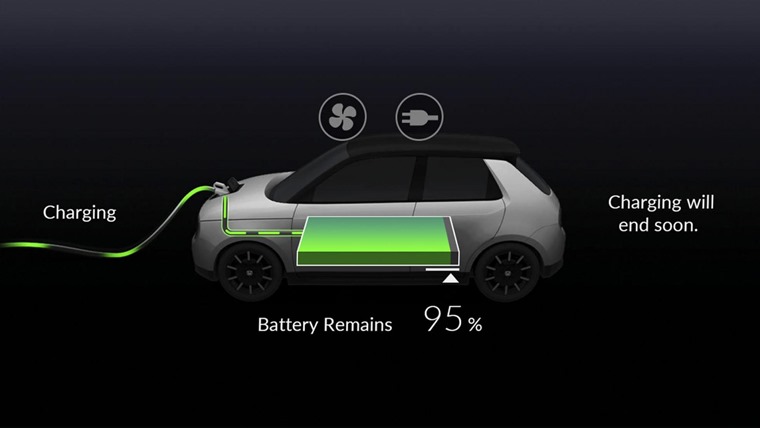 While we've known about this car since it was revealed in concept form at the 2017 Geneva Motor Show, the sketch gives us a slightly better idea of what the production model could look like and, as anticipated, the styling has been toned down compared to the retro-inspired concept.
No details of its electric drivetrain have been revealed, but you can expect it to get a range of between 200 and 300 miles.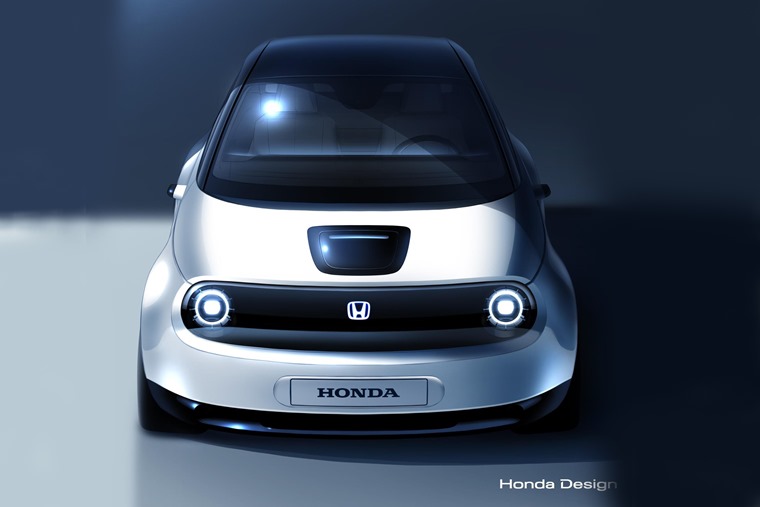 Speaking during last year's Geneva press conference, Philip Ross, senior vice president of Honda Motor Europe, said: "A production version of this highly acclaimed concept will be introduced to Europe during late 2019, and in response to the positive feedback to this model, we expect to open order banks for the Urban EV during early 2019."
Drawing comparisons to everything from the Volkswagen Golf MK I and Abarth A112 all the way to Honda's own 1974 Civic, the concept car is built on a completely new platform, and sets the direction for the technology and design that will appear on a future battery electric Honda production model.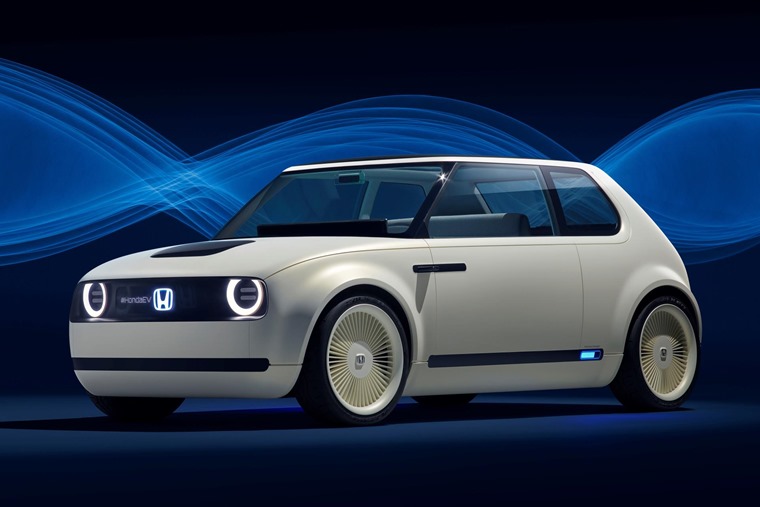 The original concept
"This is not some vision of the distant future; a production version of this car will be here in Europe in 2019," stated Honda president and CEO, Takahiro Hachigo.
The concept features a simple and sophisticated design, slim A-pillars and a wide windscreen that appears to sweep around the entire front of the passenger cabin.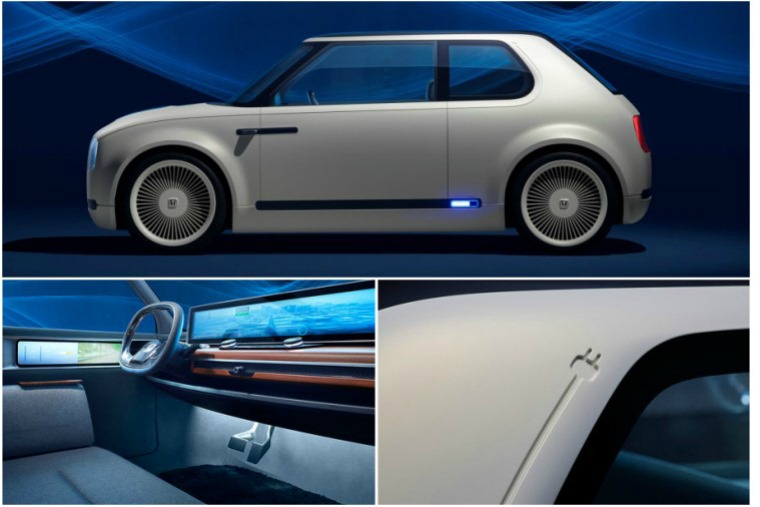 Inside, four occupants can be accommodated in comfort across the concept car's two bench seats, which are finished in different materials to create the ambience of a lounge. The front row is upholstered with a natural grey fabric and embellished with contemporary wood finish accents.
If you can't wait until Honda's new EV is officially launched, you can check out lease deals on electric vehicles by clicking here, or find deals on Honda's current range here.