Honda e Prototype shown at Geneva as production nears
The Honda e Prototype continues to build buzz, with the Geneva Motor Show revealing the next stage of development for the car formally known as Urban EV.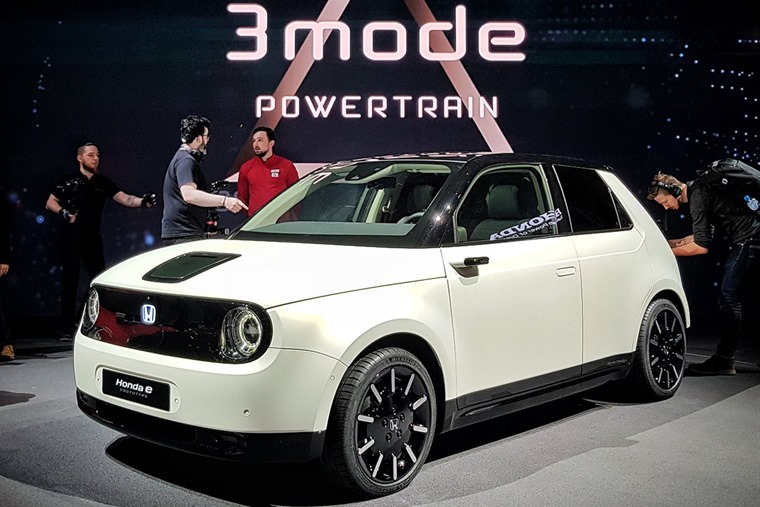 The Honda e Prototype has been developed with a focus on functionality and purpose, featuring a simplicity of design while retaining the unique character which made the concept a hit.
The smooth body contours lead from the bonnet to the panoramic windscreen to create a continuous surface up and over the front passengers. The A-pillars sit virtually flush with the glass to help deliver a quiet and refined journey.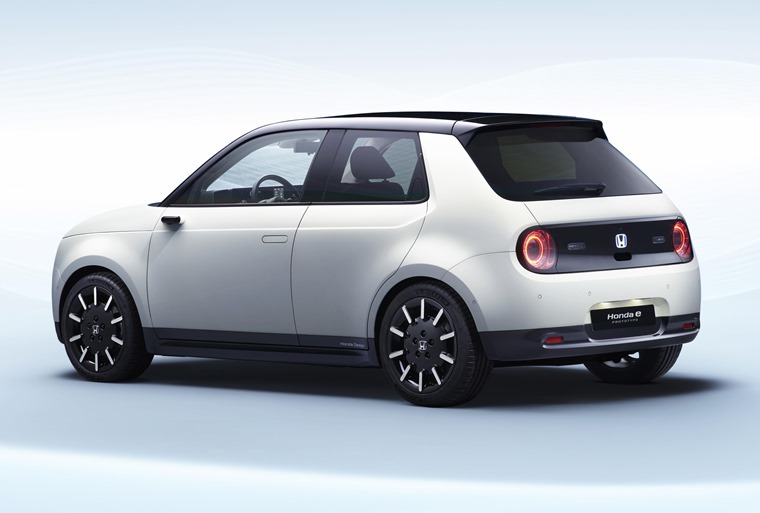 The car's advanced charging port is integrated centrally in the bonnet for ease of use from either side of the car, with LED lighting visible through the glass cover to welcome the driver and inform of the battery charging status.
Stand-out style elements, which accentuate the clean profile, include flush 'pop out' door handles and compact cameras replacing traditional side view mirrors. Both the door handles and Camera Mirror System are unique features for a vehicle in this class.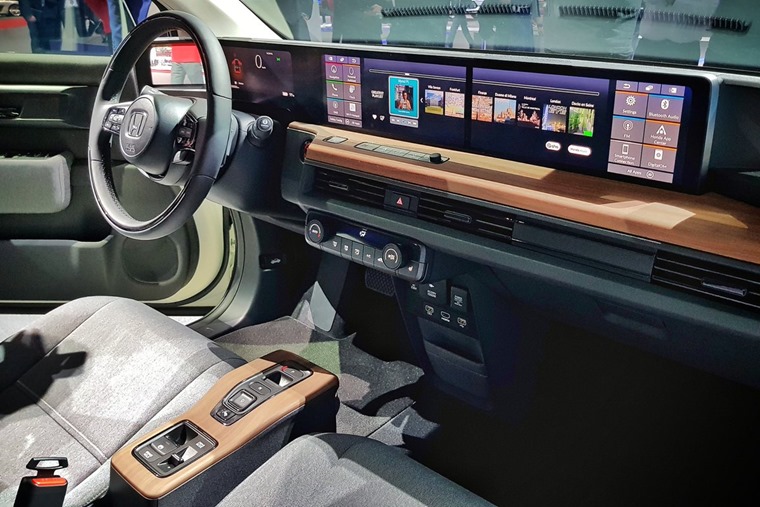 On the inside, the Honda e Prototype offers a comfortable and classy interior with a lounge-like feel. This is achieved via sofa-style fabric, wood-effect dashboard finishing and other tactile materials often found in contemporary homes.
With its relatively minimalist design, five screens span the dashboard with the central three displaying infotainment, battery information and a driver's display.
There's an extra screen on either side to keep occupants engaged with their connected lifestyles. The intuitive and customisable display features a range of intelligent applications and services which are likely to be used for camera displays, which may include the replacement of traditional door mirrors.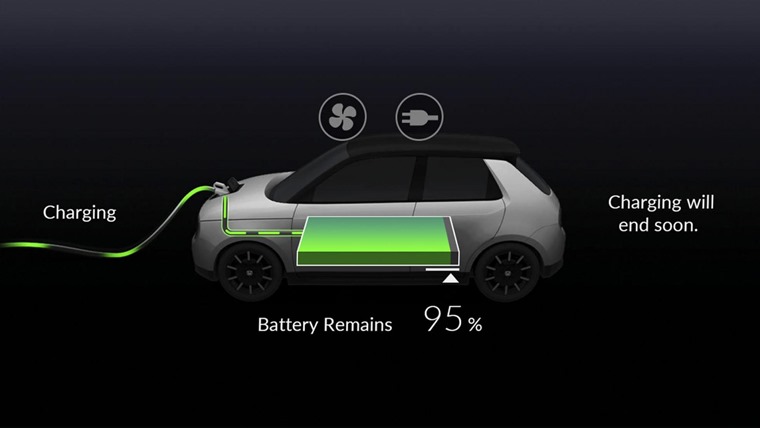 Delivering a blend of efficiency, performance and usability that is perfect for urban environments, the Honda e Prototype will deliver a range of over 124 miles and a fast charge of 80% in 30 minutes, making it ideal for everyday commuting.
On the road, the rear-wheel-drive platform and wide stance deliver dynamic driving characteristics focused on delivering a fun and emotive experience for next-generation small-car performance.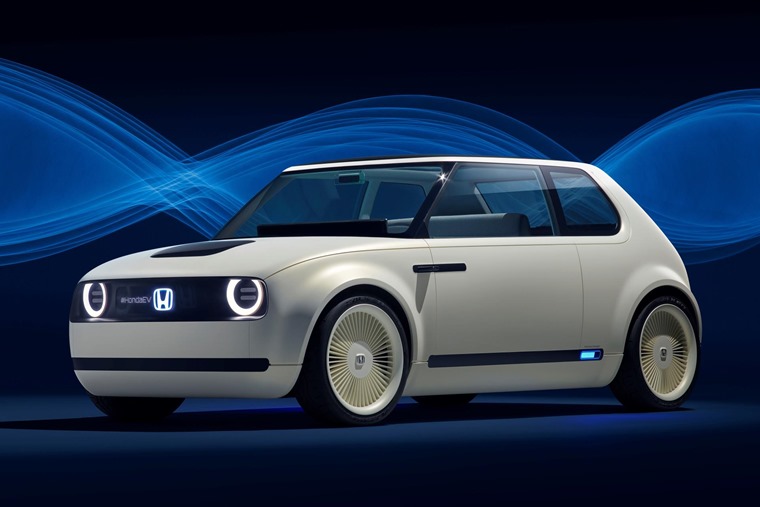 The original concept from Frankfurt Motor Show 2017
The Honda e Prototype will begin production later this year. If you can't wait until Honda's new EV is officially launched, you can check out lease deals on electric vehicles by clicking here, or find deals on Honda's current range here.