Hybrids fuel economy hit hardest by air con use
Using air con in a hybrid vehicle hits its fuel economy almost twice as hard as a regular petrol vehicles, according to new research by Emissions Analytics.
Laboratory tests found that fuel economy drops 6.1 per cent in a hybrid car when the air con is turned fully on, compared to just 3.8 per cent for standard petrol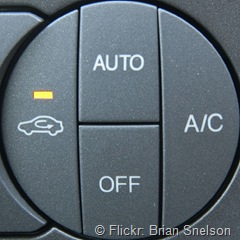 engines. In diesel models, the drop was found to average 4.6 per cent.
KIA
Optima
2.0 GDi PHEV Plus 5dr Auto
Profile:
6+47
Mileage:
8k Miles p/a
£240.39
Per Month, INC VAT
Initial Payment: £1,442.34
Personal Leasing Deal by: Jet Vehicle Finance
Independent fuel economy assessors at Emissions Analytics compiled the data by testing 100 passenger cars at the firm's test facilities in Los Angeles, and found that air conditioning in hybrid vehicles could be damaging to fuel economy in both motorway and city driving.
In both situations, hybrids performed the worst for drop in efficiency, when using air con, reducing fuel economy by as much as 9.3 per cent in city conditions and 2.8 per cent on the motorway.
Non-hybrid petrol engines were found to be the least affected by air conditioning use in both driving scenerios, reducing fuel efficiency by 5.1 per cent in city driving and 2.7 per cent on the motorway. Diesels came second, dropping fuel efficiency by 6.4 per cent in the city, and 3.3 per cent on the motorway.
Commenting on the findings, Nick Molden, founder and CEO of Emissions Analytics told FleetWorld.co.uk: "While these results were based on tests conducted in the United States where the climate tends to be warmer and there is therefore larger requirement for air conditioning, our findings can still be applied by consumers in the UK when looking for their next car."