Hyundai Kona Hybrid: Pricing and specs revealed
Following on from the standard and all-electric Kona, Hyundai have announced the pricing and specifications of the new Kona Hybrid.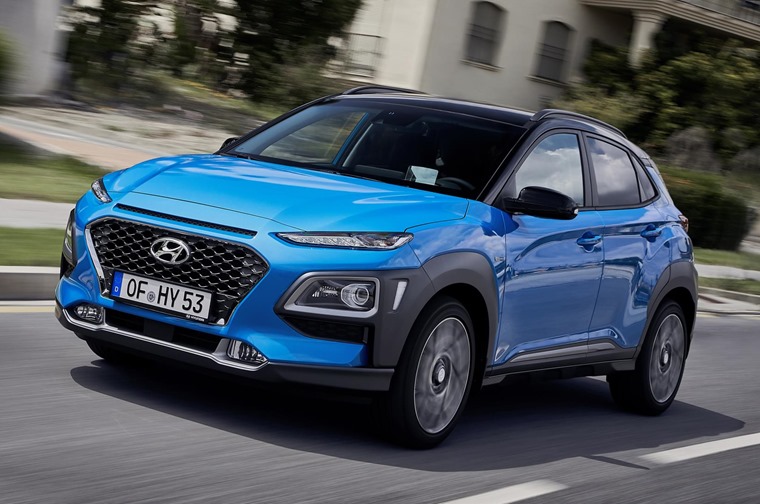 Responding to customers demands for more SUV-bodied eco-mobility models, it offers an efficient hybrid powertrain and features a range of technology enhancements over other models. These include advanced Bluelink connectivity features, as well as state-of-the-art infotainment features and also introduces the optional SmartSense safety packages.
Borrowing the hybrid drivetrain from the much loved Hyundai Ioniq, it features a 1.6 GDi engine working with a 1.56kWh battery and 32kW motor. This delivers 140hp and 265Nm of torque via a 6 speed dual clutch transmission. The Kona Hybrid also takes the multi-link rear suspension from the Kona Premium GT models for drivers looking for an enhanced driving experience.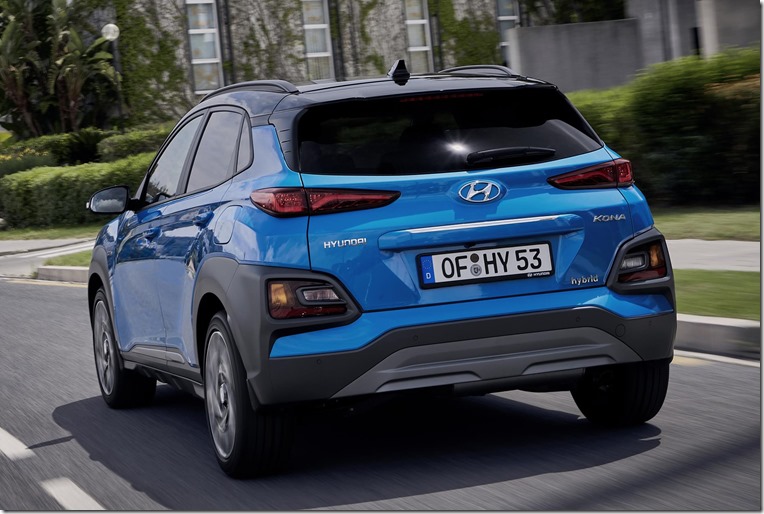 Starting from £22,495 for the Kona Hybrid SE, this come as standard with 16-inch alloy wheels, cloth upholstery and a 10.25-inch infotainment system with support for Apple CarPlay and Android Auto.
Kona Hybrid Premium models (£24,295) add wireless smartphone charging , automatic windscreen wipers and front fog lamps, a larger 10.25-inch touch screen and 18-inch wheels.
At the top of the range Kona Hybrid Premium SE models (£27,195) offer LED headlamps, LED rear lamps, heated and ventilated front seats and a head up display.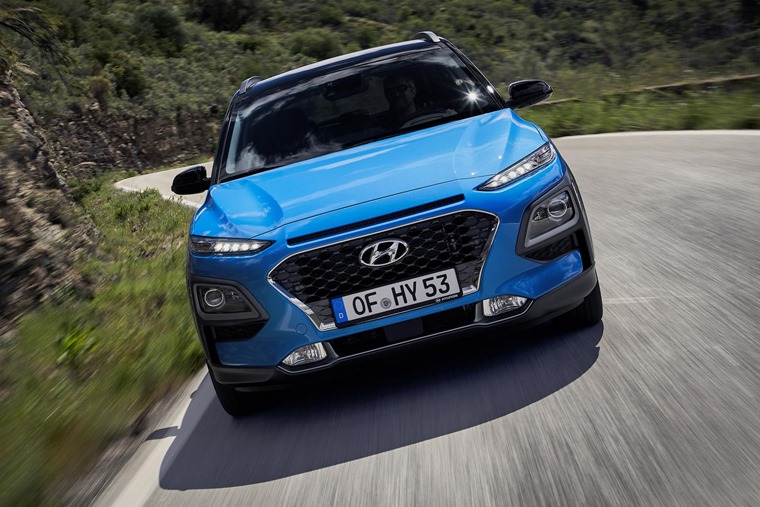 Models from Premium trim up also feature Bluelink, Hyundai's app-based connected car service that enables drivers to unlock the car doors remotely and reminds the driver of the vehicle's parked location. The app will also be able to advise drivers of nearby on street and off street parking facilities, fuel prices and Hyundai dealership information.
Ashley Andrew, Managing Director, Hyundai Motor UK said: "The Kona family now offers something for everyone, with the economical 1.0 turbocharged petrol engine Kona models, the confident and able 4WD Kona Premium GT, the latest electrified combustion engine hybrid technology of New Kona Hybrid and the long range zero emission capability of Kona Electric."