Head-to-head review: Kia Stonic vs Seat Arona vs Hyundai Kona
Crossover: the word used to describe a small, usually two-wheel drive vehicle with pseudo-SUV styling. They're hugely popular thanks to chunky looks, generally affordable pricing and of course that all-important raised driving position.
But some manufacturers have been quicker to cotton on than others, with a bunch of new entries arriving on the scene in recent months. From the main car lease deals page, we've picked three of the latest. The Kia Stonic, the Seat Arona and Hyundai Kona – and put them head-to-head to see which one we'd be taking home.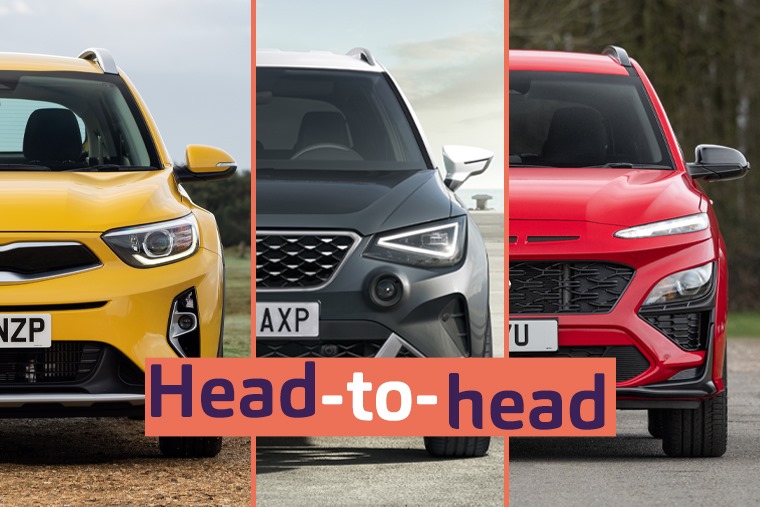 After looking at the stats, it turns out they have a lot more in common than those off-beat exotic names too. Deciding which one is best is quite the task. But we like a task and, after driving all three, here's our verdict…
Looks
The small crossover segment's success can largely be put down to one thing: style. For most people, they offer that extra bit of cache that a lowly hatchback cannot provide, even if they can't offer all that much more practicality.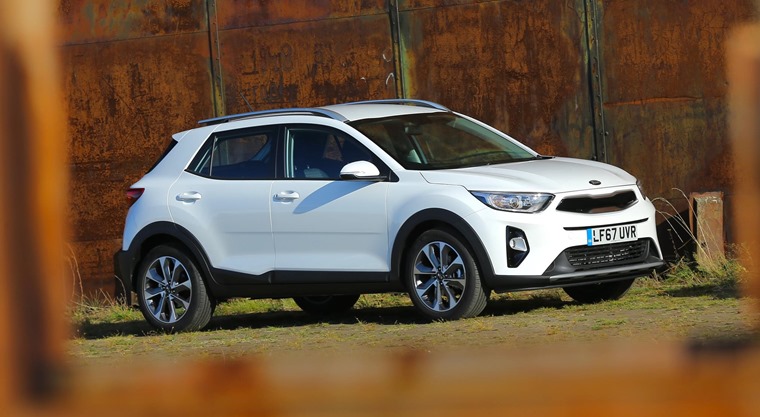 We'll kick things off with the Stonic, which to our eyes meets the crossover style brief perfectly. High-riding driving position? Check. Personalised two-tone paint option? Yep. Chunky pseudo-SUV body styling? Definitely. But it's all a bit plain.
That's not necessarily a bad thing, but unless you choose one of the aforementioned bright two-tone paint jobs, it does look a little drab. Especially if it's parked next to the Kona…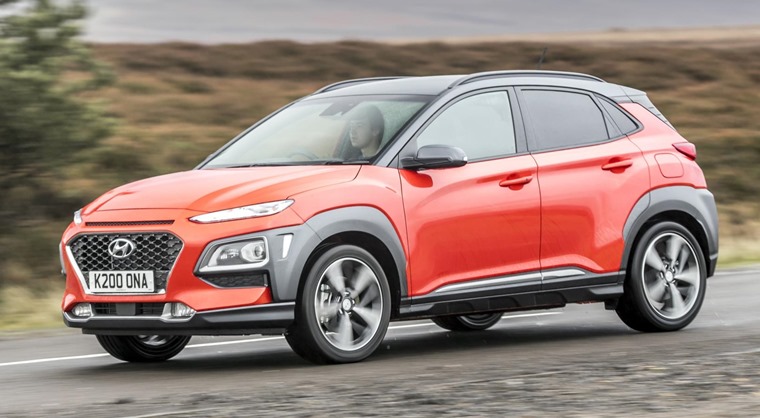 Ah yes, the Kona. Here we have the most original out-there design in the sector since the Nissan Juke pretty much invented it. Like it? Great! We're just not sure the majority will be overly keen on that wacky front end. Hyundai claims the Kona is aimed squarely at the millennial market, which kind of makes sense.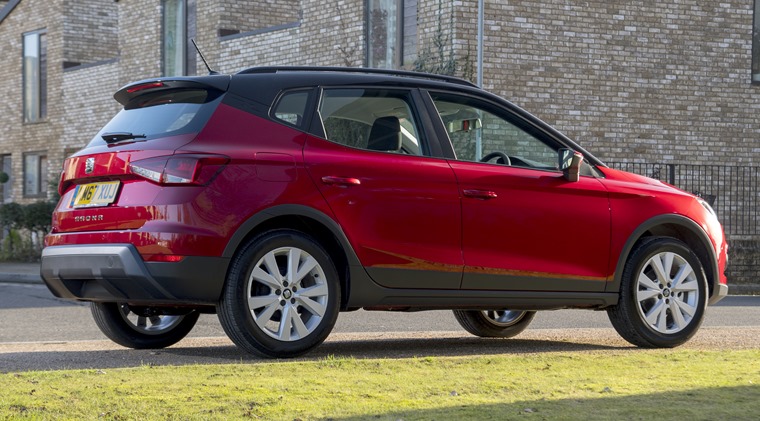 The Seat, on the other hand, offers a happy medium when it comes to styling. It's by far the sharpest looking of the trio, borrowing that angular front end from the most recent Ibiza supermini. There's an upmarket air to it that the Korean pair can't quite match. It also doesn't rely on wacky paint jobs – this is a car that looks its best in a smart grey or black.
In the cabin
The Hyundai and Kia share a platform, and that becomes glaringly obvious once you step inside. In fact, bar their air vent designs, we're confident you could swap the badges and most people would be none-the-wiser about which car is which.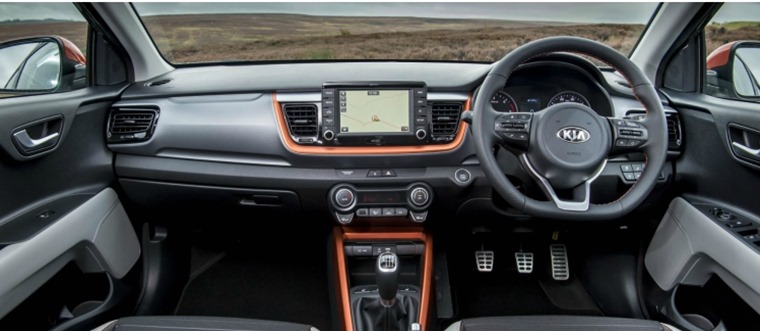 Both are impeccably well-screwed together, but don't offer much in the way of style. You expect that from the Stonic, but it's a little disappointing for the Kona, considering that outlandish exterior design.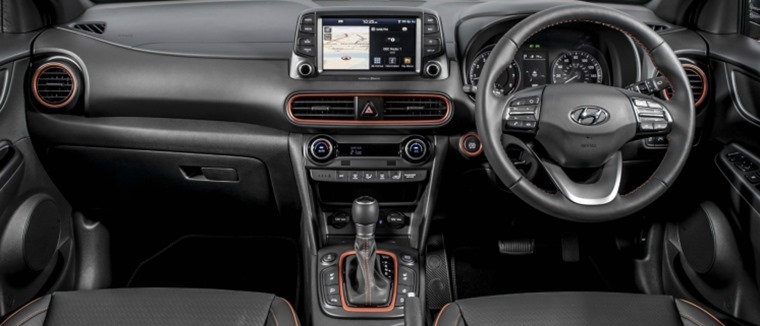 Being a Volkswagen Group product, the Arona's interior feels much plusher. Soft-touch plastics abound, and a sleeker dashboard design set it apart. Standard equipment is no where near as high as the other two though, something that becomes obvious if you opt for the basic model, which doesn't even get an infotainment screen.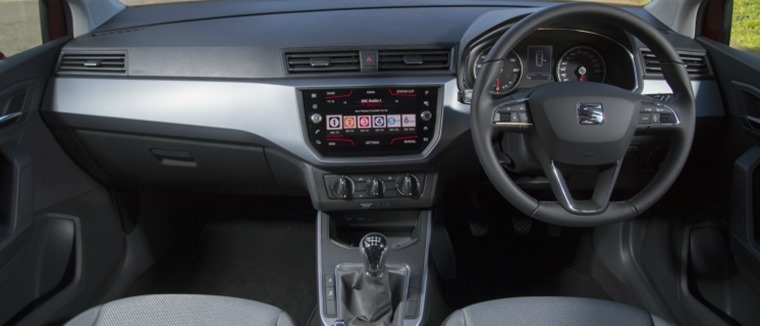 The Arona continues to outshine its rivals in the space stakes too. It gets 400 litres of luggage capacity, while the Hyundai and Kia make do with 361 litres and 352 litres respectively. In the cabin, the Kona and Stonic that get the most cubby holes, but generally interior space for all three is more than adequate although rear passengers will be most thankful if you opt for the Seat.
Behind the wheel
Just as styling, engines further proof of the production of their times. For example, there's only two diesel engines on offer between them – a 1.4-litre in Stonic and 1.6-litre in the Arona. With an all-electric version of the Kona on the way as well, these cars are a product of their times, we guess.

Both the Kona and Arona available with potent petrols, the former being a 1.6-litre offering 175bhp; the latter being a 1.5-litre making 150bhp. For most people though, the 1.0-litre turbocharged options that all three of these cars offer will be the best bet.
The Kona's 0-62mph time of 12 seconds doesn't sound like much, but thanks to that tiny turbo it feels quicker than the figure suggests. If you want something a little swifter then go for the Stonic – it can get to 62mph in 10.3 seconds.

The third option is 11.4 second to 62mph in the 1.0-litre Arona. Remember we said they were similar? Well, all three get combined economy cycles of between 50 and 60mpg.
None of our trio offer what you'd call an engaging drive, but the Kona is the car that feels most fun. Weirdly, the Stonic – which shares a large number of parts with the Hyundai – isn't.
Provided you don't plump for larger alloy wheels, all three offer a comfortable ride, although the Arona has a noticeably firmer suspension set-up, particularly if you plump for large alloy wheels.

If you want a four-wheel drive, your only option is the Kona. It's far from a Discovery Sport, but it'll keep you out of trouble. It's a thirsty one though and, unless you want the automatic CVT gearbox that comes with it, we'd avoid that option anyway.
Value for money
If we're basing things on standard equipment levels, the Stonic and Kona are more or less on an equal footing. Both feature a 7in touchscreen infotainment system, parking sensors, air con and automatic headlights – and that's all on the base model.
As we said earlier, the entry-level Arona SE can't compete. Featuring a 5in display, it's certainly a generation or two behind the Korean offerings. It also means you'll have to opt for a higher trim if you want a larger 8in touchscreen or satnav.
You do get cruise control and city-speed automatic emergency braking though, so it's not all bad.  But what about the monthly rate you'll pay to lease them? Below you'll find a table that includes the *average lease rates which, for the 1.0-litre options at least, tell a different story.
Even after you factor in the additional monthly cost of a few optional extras, the sleek-looking Arona still works out cheapest overall: not a huge surprise given the really attractive lease rates the Spanish brand has been offering of late. With the biggest boot, the most engine options and style to boot, it offers very decent value indeed.
Which one wins?
The Kona is the most fun to drive, but not by a big enough margin for us to choose it outright. It's fun to look at too, but at the end of the day those offbeat looks will decide whether or not you'll choose one.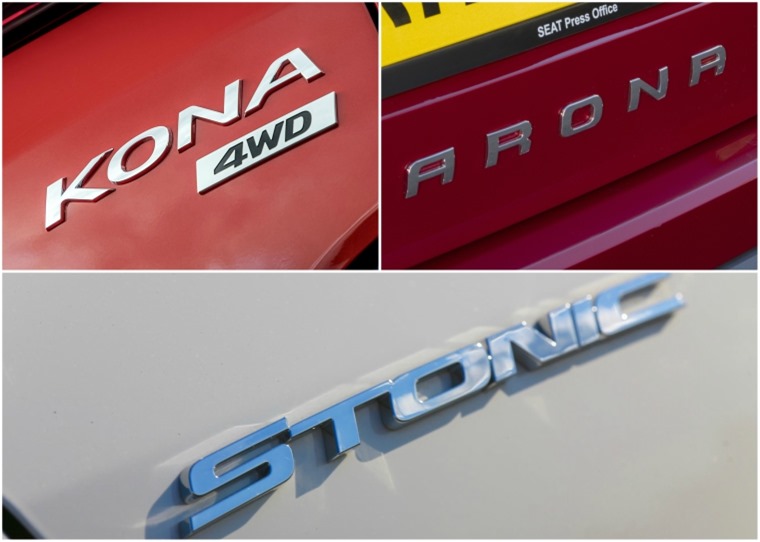 The Stonic might not be as pleasant to drive as its Korean counterpart, but it offers similar levels of refinement and ride quality wrapped up in a more sober-looking package – something we reckon will make it the more popular choice. But probably not as popular as the Arona.
Smart looks inside and out ensure the Seat looks the part, and that wide range of engines offer consumers more choice than the other two can – all the while undercutting them when it comes to monthly lease rates.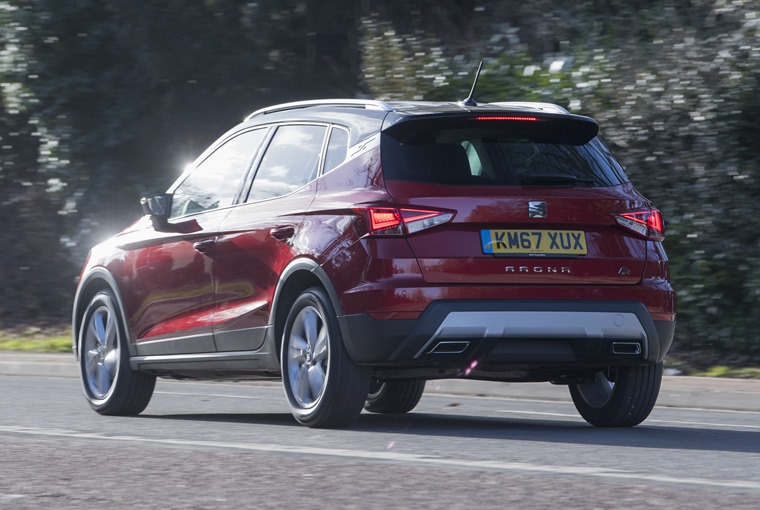 Ok, you won't want the most basic trim, but those attractive lease rates mean you needn't scrimp when it comes to the options list, either. However, if you still can't decide which one's for you? Our in-depth reviews can help! You can find them all below.
Hyundai Kona * Seat Arona * Kia Stonic
*Lease prices calculated for named derivative, based on 6+35 10k p/a rental profiles. Pricing correct at time of writing.