2021 Hyundai Santa Fe: List prices revealed
The all-new Hyundai Santa Fe will be priced from £40,25 rising to £49,010 in range-topping Ultima Form.
Here's what you need to know about the third-gen SUV.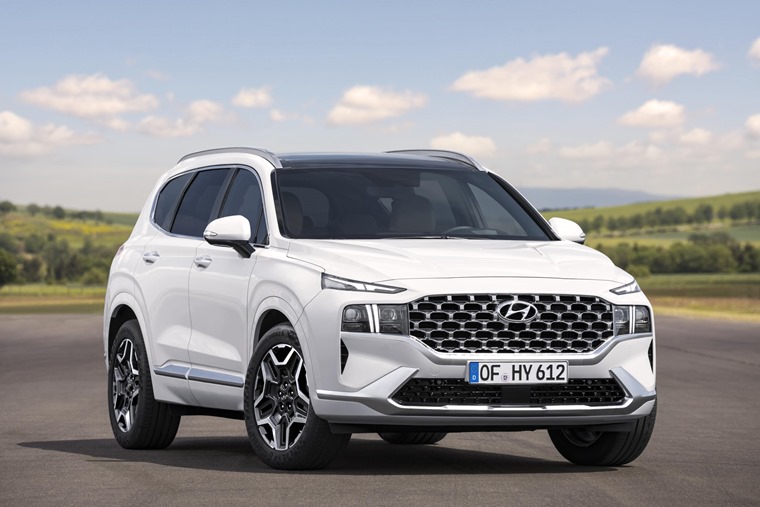 Hyundai Santa Fe styling
The new Santa Fe continues to be a unique presence in the SUV segment, with the distinctive wide grille embracing the headlamp units to create a unique and rugged front end. At the rear, the new taillight design with horizontally-stretched graphics visually reinforces the width of the body.
On the lower bumper, a robust skid plate embraces the lower air intake and visually supports the main grille. To complete the Santa Fe's powerful presence on the road, the corners feature aerodynamic inlets to improve airflow.
Wider wheel arches and new alloy wheel designs further reinforce the SUV's strong character. All of this combines to make the Santa Fe a rugged but sophisticated presence on the road.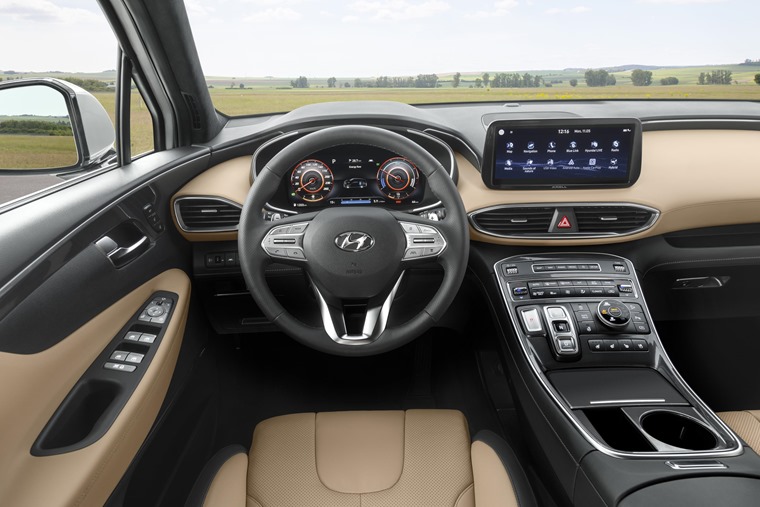 Hyundai Santa Fe interior
The outgoing model was already cavernous, but the third-generation model now provides even more space, comfort and convenience.
Finished in premium soft-touch materials, it features a lower dashboard design with a redesigned centre console and new 10.25in floating touchscreeen.
For the first time, the Santa Fe now comes with a Terrain Mode selector: a control knob located in the centre console to conveniently switch between 2WD and 4WD drive modes.
The premium interior updates are rounded off by a new 12.3-inch fully digital cluster.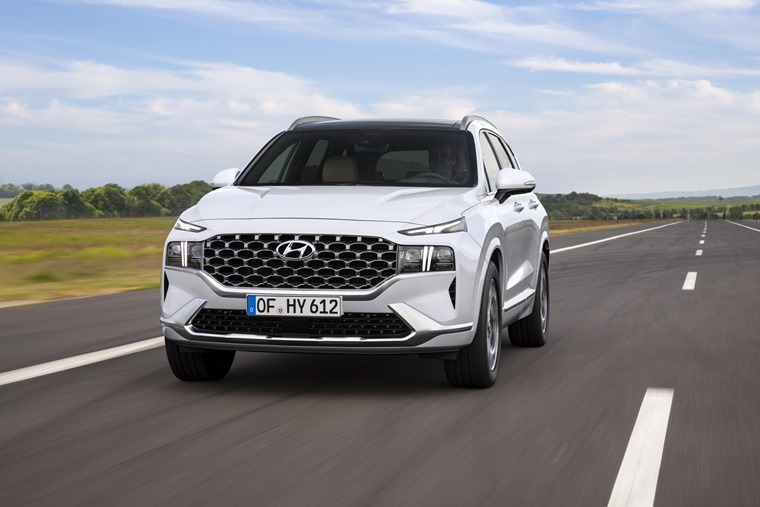 Hyundai Santa Fe engines
Following the popularity of the Hyundai Kona in hybrid and EV form, the new Santa Fe will further expand Hyundai's low-emission credentials. It will be the first Hyundai in Europe to go on sale with the manufacturers new 'Smartstream' hybrid and plug-in hybrid powertrain.
A plug-in hybrid model uses a 1.6-litre turbocharged petrol engine and an electric motor/13.9kWh battery combo to produce 265hp and 350Nm of torque. This gives it a 0-62mph time of under nine seconds and a top speed of 116mph. It can muster around 36 miles on electric-only charge. This is available on the more expensive trim levels, with prices starting from £45,715.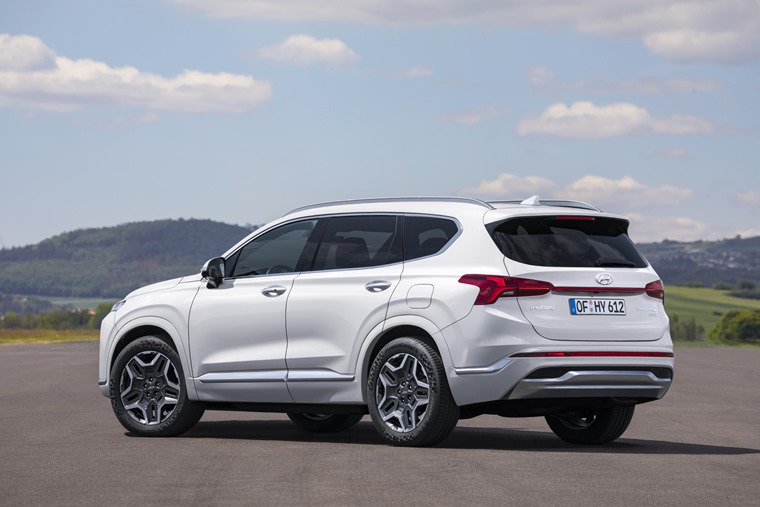 Entry-level models get a 1.6-litre engine combined with a less potent battery and electric motor. It produces 230hp and is a conventional hybrid rather than a plug-in. Official stats show it's capable of 44.1mpg. It's a front-wheel drive model in standard form, but all-wheel drive is available as an option.
Both these models use a new automatic gearbox, while the optional all-wheel drive system gets a terrain mode selector for the first time. It can be set up to deal with snow, gravel or mud.
Hyundai Santa Fe release
We'll bring you leasing plans on the new car very soon.