Government urged to overhaul motoring tax system
Nine organisations representing economists, fleets, motorists, the automotive industry, energy providers, and local government are calling for a new policy on motoring taxation.
They point to the impending decline in revenues from the current CO2 emissions-based regime and highlight the potential for a new tax system that could help tackle urban air quality and congestion.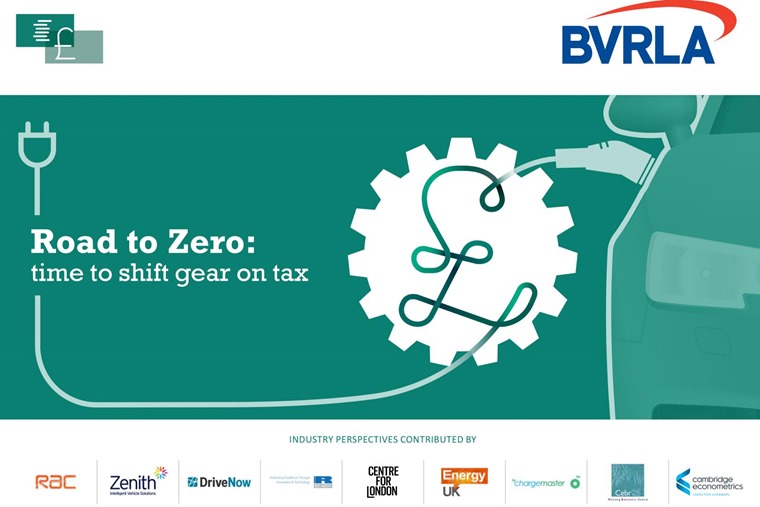 These points and more come via a new BVRLA report, Road to Zero: time to shift gear on tax, which warns that the advent of connected, electric and shared road transport presents challenges and opportunities for future government motoring tax policy.
The report, which was also endorsed by leading MPs, reveals consistent findings and attitudes among its contributors, including:
"No change" on vehicle tax isn't an option: the consequences for drivers and the environment are too severe and the opportunities to seize are too great
New technologies present an opportunity to develop a fairer and more sophisticated tax system that could be based on distance travelled, time of journey, location or air pollution
Government taxes and incentives need to give fleets and motorists a clearer and more consistent message that investing in plug-in electric vehicles will bring economic benefits
The Treasury needs to protect future motoring tax receipts as drivers move to electric vehicles and CO2-based income declines
Cities and regions need greater national government support in designing and implementing transport policy so that local motoring charges and taxes are both fair and consistent
The way we are driving is changing – from ownership to shared use – and the tax system needs to keep up.
New BVRLA report 'Road to Zero: time to shift gear on tax' published today gathers an influential group of future mobility stakeholders calling for a new policy on motoring taxation. #LetsTalkTax @neil_parish @MaryCreaghMP @hmtreasury @FinancialTimes https://t.co/zblsbnMhEr pic.twitter.com/xE9TGJJJCO

— The BVRLA (@bvrla) March 4, 2019
The BVRLA wants the report to stimulate a dynamic discussion between drivers, the automotive supply chain and policymakers about creating a tax system fit for the future.
Gerry Keaney, BVRLA's chief executive, said: "We want the report to kick-start a process of change, with industry working with the Treasury. A taskforce with the kind of expertise shown in the report will help drive this forward."
The UK Parliament's two leading environmental watchdogs helped develop the report, with Labour MP Mary Creagh and Tory MP Neil Parish also giving their take on achieving the government's own green ambitions.