Jaguar F-Type 2020: revamped styling as well as four- and eight-cylinder engines feature
Jaguar has revealed the facelifted F-Type, with the two-seat sports car gaining a more aggressive look as well as a restyled interior and choice of four- and eight-cylinder engines.
The refresh offers a perfect balance of performance and driver reward with an even more muscular, assertive design and a cabin defined by rich, luxurious materials and attention to detail.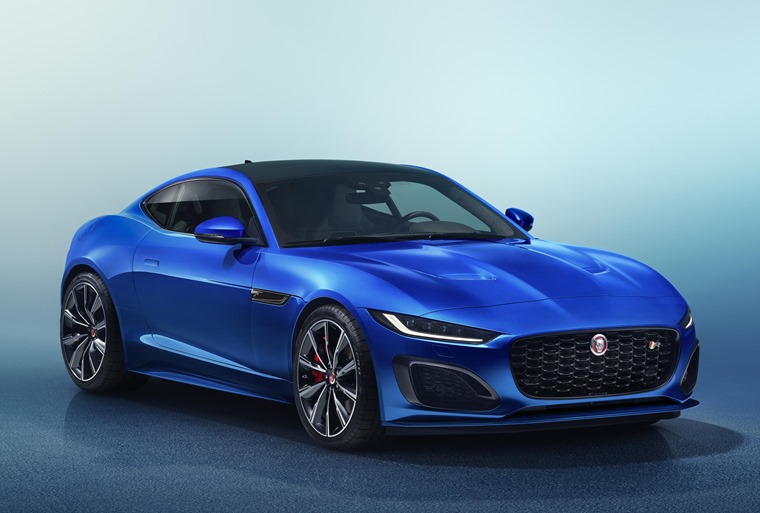 The exterior restyle aims to give the F-Type a wider and longer appearance via the 'liquid metal' surfacing of the new clamshell bonnet. This frees up space for a wider and deeper grille and the introduction of slim LED headlights, subtly updated signature 'Calligraphy' J daytime running lights, and sweeping direction indicators. All of this combines to accentuate its assertive stance on the road.
Various subtle changes to badges and textures on trim parts feature across the car, while at the rear the lights have adopted a slimmer, 'chicane' design inspired by the Jaguar I-Pace.
The interior combines traditional Jaguar craftsmanship with rich, contemporary materials. A reconfigurable, high-definition, 12.3-inch Interactive Driver Display, Touch Pro infotainment system with Apple CarPlay and Android Auto feature as standard, and over-the-air software updates have been introduced.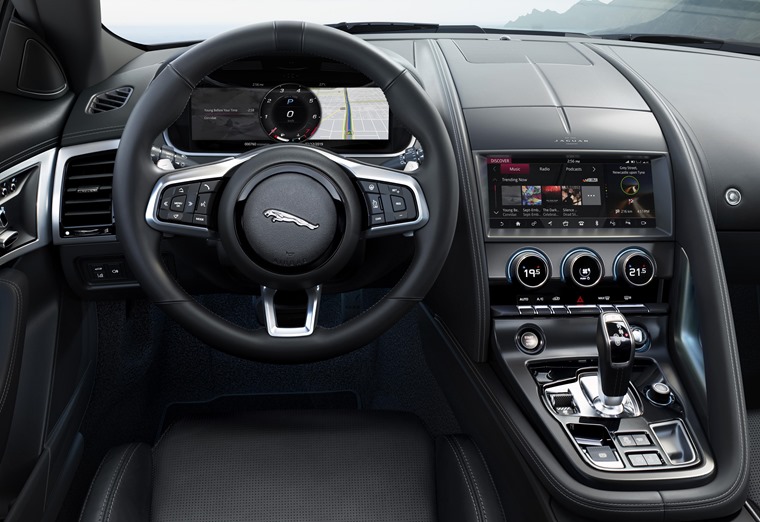 On the road is where the new F-Type really comes into its own. The entry-level P300 is powered by a 2.0-litre four-cylinder engine which offers 296hp. The mid-range P450 features a 5.0-litre supercharged V8 engine and offers 444hp and the choice of rear or all-wheel drive – both versions can accelerate from 0-60mph in just 4.4 seconds, and reach a maximum speed of 177mph.
At the top of the range is the F-Type R. Offering 566hp and 700Nm of torque, this supercharged V8 only comes with all-wheel drive, with exceptional performance seeing it go from 0-60mph in just 3.5 seconds, while maximum speed is an electronically-limited 186mph.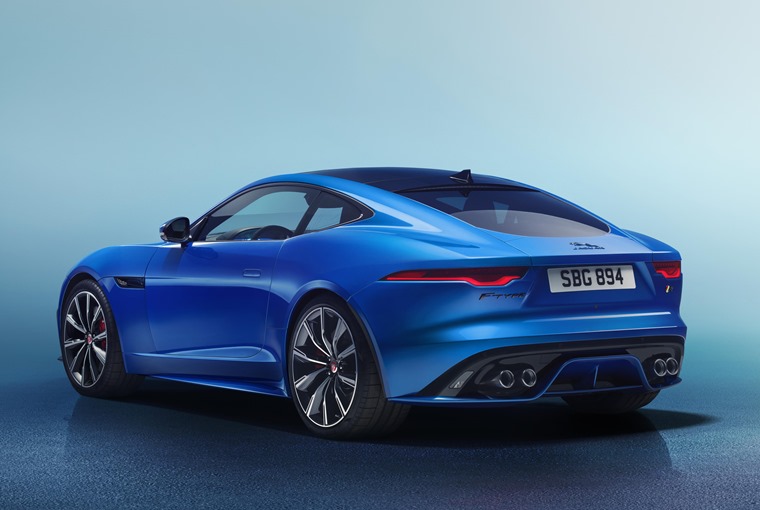 The F-Type R's increased power is matched to a comprehensively uprated chassis, featuring adaptive dampers, springs, anti-roll bars as well as 20-inch wheels.
All F-Types only come with an eight-speed automatic gearbox, with V8 models benefiting from quickshift transmission which has been meticulously recalibrated to offer even faster, crisper gear changes. The distinctive crackle and pop on the overrun remains, with the sounds meticulously tuned to suit the four and eight-cylinder engines.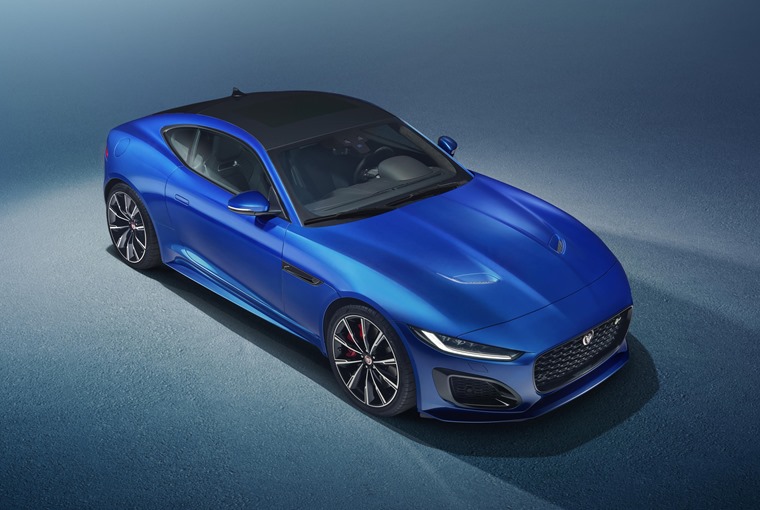 Alan Volkaerts, Vehicle Line Director, Jaguar F-Type, said: "The new F-Type is the definitive Jaguar sports car and continues to set the benchmark for design purity, driver engagement and reward, and a truly visceral driving experience – it makes every journey extraordinary."
The Jaguar F-Type is available to order now, priced from £54,060 for the P300.