Jaguar I-Pace to get range-boosting software update
Jaguar has announced an early Christmas presents for drivers of its I-Pace: a free software updates which will improve battery performance and increase range by up to 12 miles.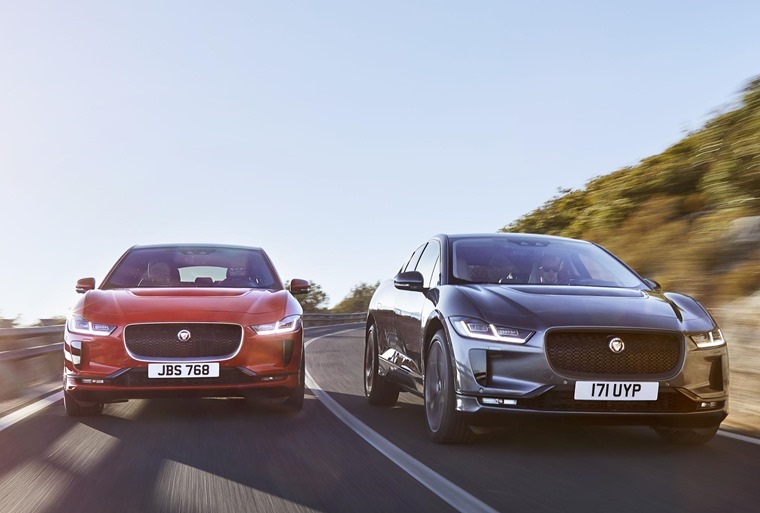 The complimentary update comes as a result of innovations made over the course of the I-Pace eTrophy – the world's first all-electric production based international race series – with engineers optimising the management of battery, thermal and AWD systems to enhance efficiency of the all-electric powertrain.
The eTrophy race series puts the all-electric SUV through extreme-use conditions. As a result, torque distribution has been altered on the all-wheel drive system between front and rear motors to deliver better efficiency in Eco mode.
Further changes include refinements to temperature control, with the active radiator vane system closing more frequently to enhance aerodynamic performance. The battery can also run to a lower state of charge than previously without affecting driveability, durability or performance.
On top of this, by analysing data from more than 50 million miles of real-world I-Pace journeys from all corners of the world since launch, changes have been made to improve regenerative braking as well as give more accurate range calculations reflective of an individual's driving style.
The Jaguar I-Pace currently has a range of up to 292 miles when fully charged, and the update will improve on that by up to 12 miles of real-world range. The new software upgrade doesn't change the official certified range figure as that would involve the I-Pace being retested under WLTP.
Stephen Boulter, I-Pace vehicle engineering manager, said: "The Jaguar I-Pace eTrophy has generated a huge amount of data for us to analyse and those marginal gains, derived from competition on the track, are now being applied to customers' cars to further enhance their driving experience."
Customers are being invited to take vehicles to their Jaguar retailer to receive the complimentary update.