Jaguar XE and XF get the R-Dynamic Black treatment
Jaguar has revealed its XE and XF saloons are now available in R-Dynamic Black guise – a trim we've already seen added to the F-Type, E-Pace and F-Pace.
With extra styling elements, more equipment and improved tech, here's what you need to know about this new trim option.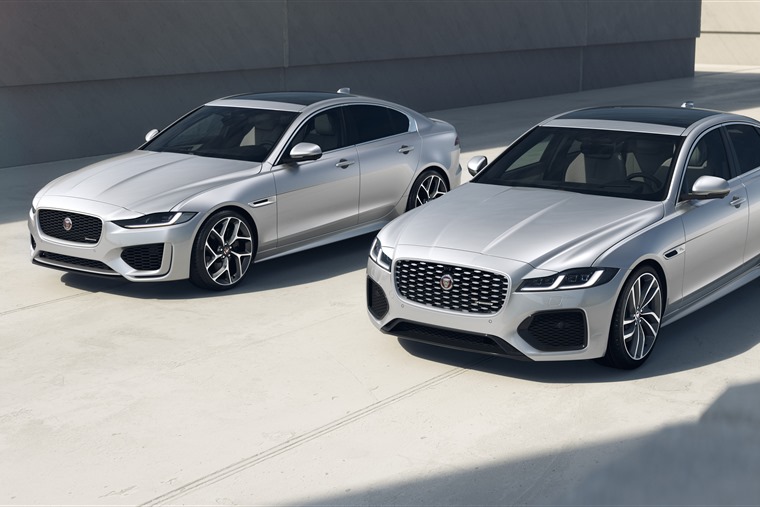 Jaguar R-Dynamic Black styling
We've already seen the R-Dynamic Black applied to the F-Pace; the two saloons benefit from the same kind of additions as the SUV.
The XF gets glossy black highlights on the door bottoms, grille, door mirrors and badging.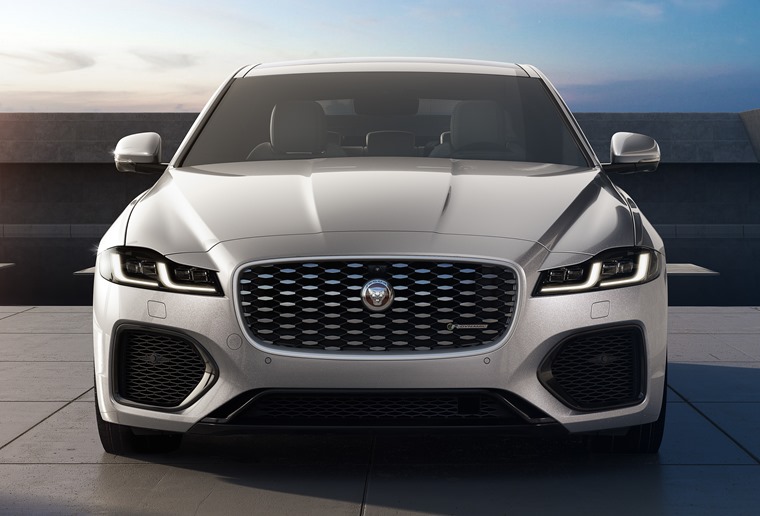 Meanwhile, the XE benefits from a number of new paint options including Bluefire, Elger Grey, Firenze Red, Ostuni White and Santori Black.
Large 19in alloy wheels and sporty red brake calipers finish off the look, while you'll also notice XF Sportbrake Estate models get gloss black roof rails too.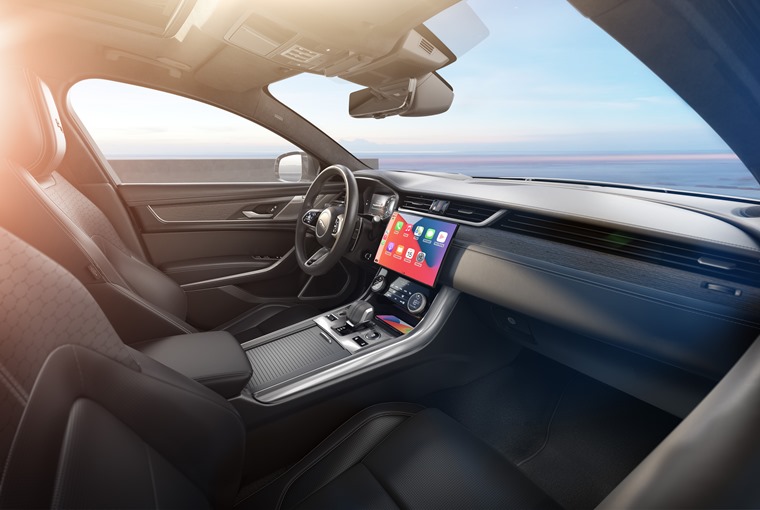 Jaguar R-Dynamic Black interior and tech
Jaguar's infotainment system was recently updated, so there aren't too many changes on that front. The XF and XE R-Dynamic Black both get the PiviPro system that now features over-the-air software updates.
XF models get an enchanced ambient lighting that now features up to 30 individual colour choices, as well as an active noise cancelling technology to keep down road now.  Both cars benefit from a large panoramic sunroof too.
A new development for both saloons in R-Dynamic Black form is the addition of cabin ioisation technology. This filters air in the car to keep things as fresh as possible.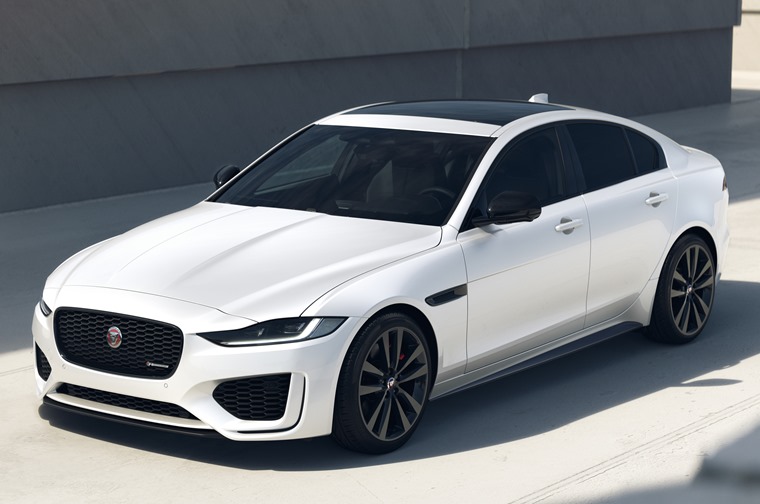 Jaguar R-Dynamic Black drivetrains
Both cars get a mild-hybrid diesel engine as standard, which produces more than 200hp and gets both cars from 0-62mph in less than six seconds – the XE is the quickest of the two though.
With almost 60mpg on offer, they make a great choice for those that do plenty of motorway miles and are after a comfortable, economical cruiser. The XE and XF R-Dynamic Black both feature an eight-speed automatic gearbox as standard.
Jaguar R-Dynamic Black leasing plans, prices and release date
The Jaguar R-Dynamic Black XE and XF are available to order now. List prices start from £33,470 for the XE, £37,535 for the XF saloon and £39,395 for the XF Sportbrake.
We'll bring you the best leasing plans as soon as they're available. In the meantime, you can check out current XE and XF leasing plans via the buttons below.
Compare Jaguar XE leasing plans