From Blackpool to Pisa: JCT600 completes 2,370-mile Four Towers Challenge in a wonky 32 year old Cortina
Three JCT600 employees have raised more than £2,000 for charity after visiting four towers in three countries over four days.
The team comprising employees from the dealer network's fleet division racked up 2,370 miles in a temperamental 32 year old Ford Cortina, as part of the Four Towers Challenge.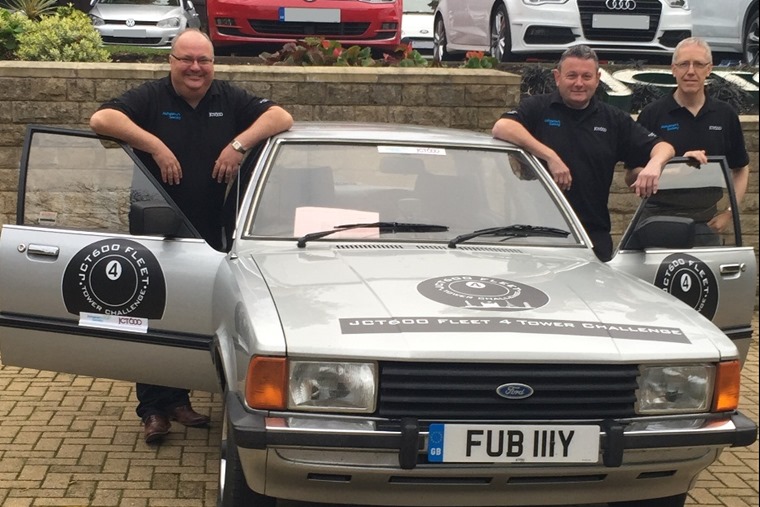 Mercedes-Benz
C Class
C180 AMG Line 2dr 9G-Tronic
Profile:
9+23
Mileage:
10k Miles p/a
£371.99
Per Month, INC VAT
Initial Payment: £3,347.91
Personal Leasing Deal by: Lookers Mercedes-Benz
Setting out from JCT600's Bradford head office, the trio went west to Blackpool Tower before heading down the M6 and M40 to the Tower of London.
From there, they crossed the Channel for a quick selfie at the Eiffel Tower before making it four at the Leaning Tower of Pisa.
The adventure, originally earmarked to begin in June, was pushed back due to reliability concerns over the Cortina 2.0GL, which konked out on the M62 during one test run, one team member pulling out over severe back problems, and the ongoing migrant crisis in Calais.
Obstacles
Neill Richards, Group Fleet Director at JCT600, which represents 19 new vehicle brands across 50 dealerships nationwide, confessed to underestimating the size of the challenge initially.
"We had no idea quite how many obstacles we would face," he said. "Despite all of the problems, we had a fantastic trip with no mishaps – ironically, the tower that nearly made us fail was our very own Tower of London due to road works.
Despite stability issues before set off, Mr Richards said the Cortina "didn't flinch once, even with all the abuse".
He added: "What's more, we've succeed in beating our target and raising over £2,000 so far for Alzheimer's Society. Thanks to everyone who supported us and helped made our unique road trip possible."
You can still donate through at justgiving.com/owner-email/update/jct600fleetchallenge.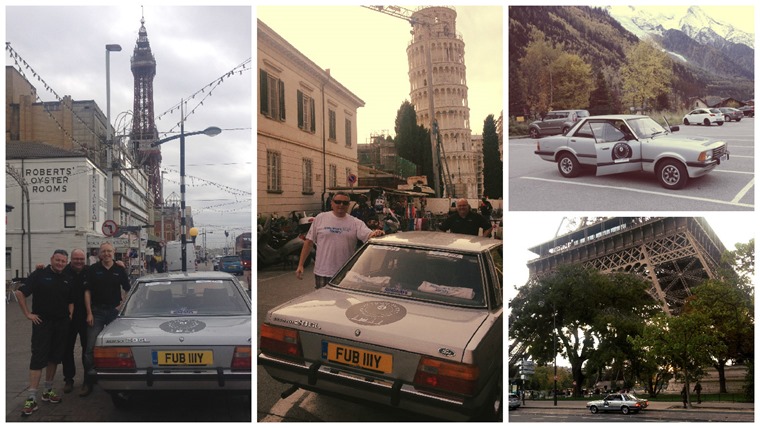 Charity work has been a focal point for JCT600 in 2015, after raising more than £30k for the Alzheimer's Society when more than 100 JCT600 employee completed its annual Three Peaks Challenge.
Finance Director Nigel Shaw has also raised more than £3,000 in various cycle events, one of which involved pedalling the length of Britain from Land's End to John O' Groats.
In other JCT600 related news, the company reported record revenues in 2014, turning over £1.025bn, 13% more than the £906m generated the year before. The business also saw web traffic grow by 16% with mobile search traffic up 58%.
Earlier this year, JCT600 came highly commended as AM Magazine's Best Fleet Operation, a category sponsored by ContractHireAndLeasing.com.