Choosing your next car? Rely on reliability surveys as well as Clarkson and co
YouTube videos reviews. Top Gear. The Grand Tour. Written road tests. We all watch and read them when in the market for a new car. But how reliable is reliability information when you're considering what to lease next?
There's a wealth of information out there, as well as the anecdotal evidence that comes from friends and family, yet surprisingly little is drawn from objective resources. This is where JD Power has made such an impact and 2019 marks the fifth year of its UK Vehicle Dependability Study.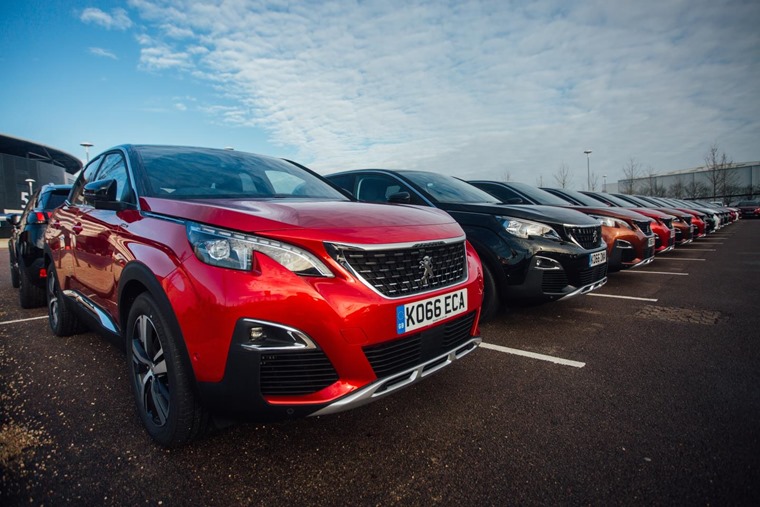 The Dependability Study looks at a whole host of factors that influence drivers' decisions on whether or not to stick with a car brand in the future. There 177 elements considered in the research and they are divided into eight categories, covering everything from major problems with the engine to technology such as satnav and entertainment.
All of this makes the JD Power Dependability Study very detailed, but the headlines for 2019 are Peugeot wins outright and Volvo is the best in the premium sector. At the other end of the scale, BMW performs worst, with Fiat second from bottom.
The scores are calculated on a 'problems per 100 vehicles' basis (PP100). Where Peugeot came in with a PP100 of 77, BMW trailed on 181. Some of these issues could be relatively minor, such as a car not connecting to a smartphone via Bluetooth as easily as the driver might want. Others are far more serious and range all the way up to major engine failure.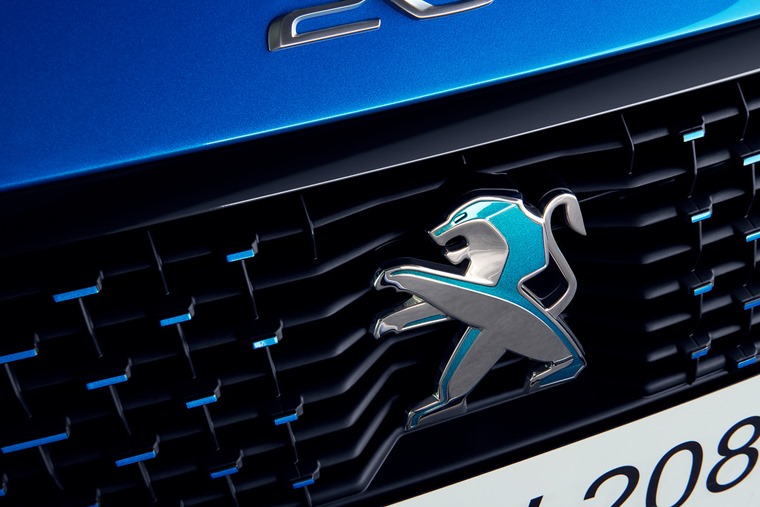 Peugeot won the 2019 J.D. Power Awards.
However, JD Power reports that almost all categories it measures for the study have shown improvement in 2019 compared to 2018. The only exception to this is Seats, which is a complaint across all brands rather than one make being singled out.
The other category that comes in for criticism is Audio, Communication, Entertainment and Navigation (ACEN). Although 2019 has a better result than the previous year, drivers still report frustrations with navigation systems in particular. These complaints are more common among premium brand drivers whose cars tend to have built-in satnavs. This category also garners negative reviews for the way Bluetooth works, voice recognition and poor radio reception.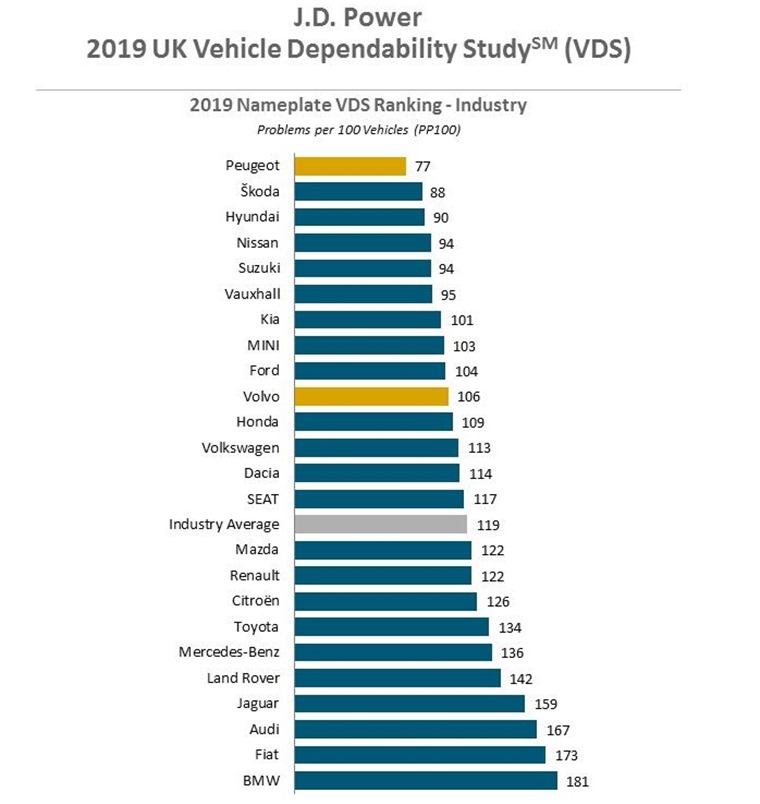 This tells us two important things. Firstly, there are more gripes about technology than the basic hardware of most cars such as the engine, gearbox and suspension. Of course, as the study takes in the views of 11,530 owners of new vehicles registered between January 2015 and January 2018, it would be somewhat shocking to find many faults in these areas.
The second telling point is car makers are still not making infotainment systems simple enough to understand and use by many drivers. If someone who has owned a car for three years is complaining about the way the satnav, stereo or Bluetooth functions, you can bet they have tried their darnedest to get their heads around it. As a consequence, their feedback is vital and should be influencing the way cars' infotainment is designed to make it more intuitive to use. The same applies to some safety equipment that is now considered de rigeur on many cars.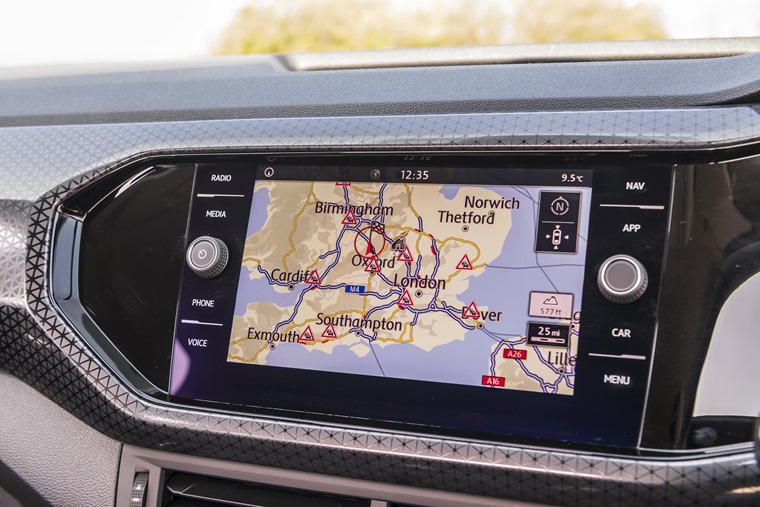 In-car tech and its reliability is becoming much more prevalent.
Josh Halliburton, head of European operations at JD Power, said: 'When we look at the PP100 scores of relatively new safety technologies, it's clear that manufacturers still have work to do to perfect those systems, particularly premium brands that use them as a major selling point. It's also going to be vital for vehicle makers to win customer trust in this technology if they are to convince potential buyers that fully automated vehicles in the future will be reliable. For example, such buyers are quite likely to question the safety of self-driving cars if brands still struggle with the accuracy of their navigation systems.'
In the here and now, problems with systems such as Lane Assist, Blind Spot Monitoring and Autonomous Emergency Braking can all undermine a driver's confidence in the car and brand to a huge extent. Any large faults in these areas are likely to see a driver's intention to repurchase a car of the same brand drop to just 16%. For owners who experience no problems with their car during the period of use, that figure rises dramatically to 54%, proving that a good ownership experience is core to brand loyalty.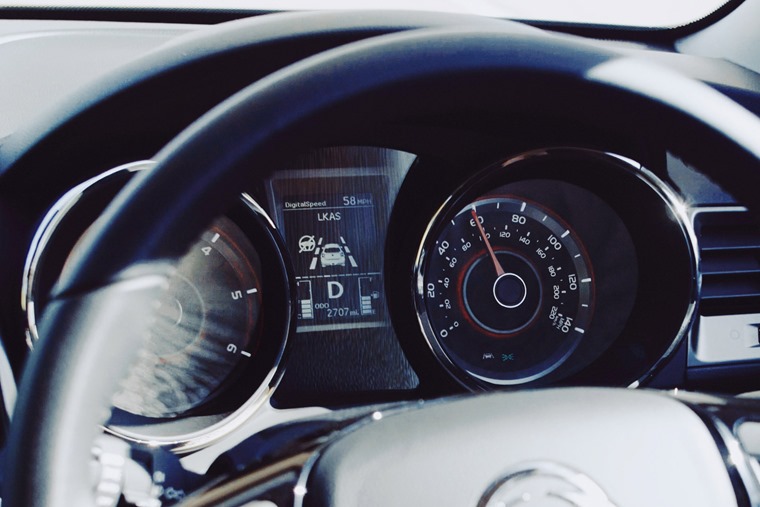 Lane Assist, Blind Spot Monitoring and Autonomous Emergency Braking problems can undermine a driver's confidence.
However, hybrid and electric vehicles buck that notion to some degree as the JD Power study shows these drivers are more willing to forgive their chosen car and stick with the same brand in the future. This is in spite of greener cars being more likely to have a fault with their infotainment, seats and engine – all areas that are key turn-offs for those choosing a car with an internal combustion engine.
That level of acceptance of faults will reduce over time as hybrids and, especially, EVs become ever more commonplace on our roads. JD Power warns that as technology in cars becomes more and more sophisticated and is used by car companies as a way to differentiate themselves from each other, they are also creating more areas of potential trouble. Newer safety systems have proven more problematic and affected many car makers' PP100 score compared to tech that has been around for longer such as cruise control and keyless entry.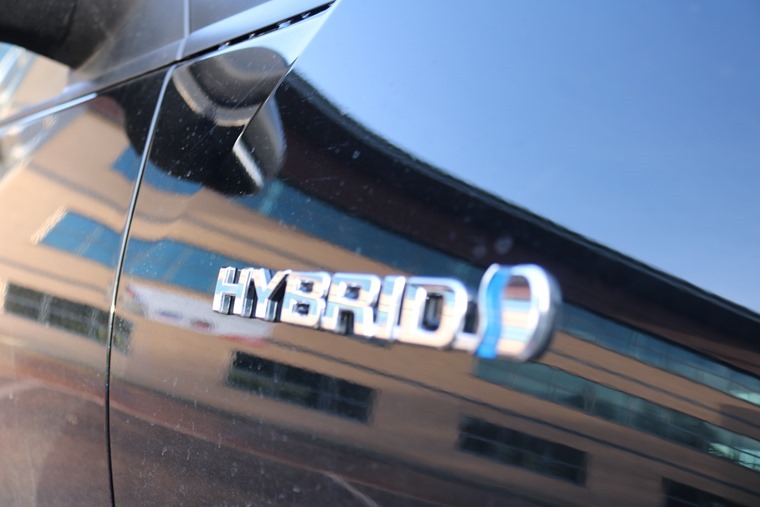 Hybrid and electric drivetrains will introduce potential new reliability issues.
Some of that may be down to drivers being unfamiliar with newer tech or a resistance on some drivers' parts to embrace new assistance. However, it also offers those of us looking at which car to lease next an invaluable insight into the ownership experience of any make and model.
That sort of information is golden and can make all the difference between thoroughly enjoying a car for the duration of its lease deal or enduring a poor decision until you can bail out at the earliest opportunity.