Jeep reveals first pics of first EV
Jeep has revealed two snaps of its upcoming EV, which is expecting to arrive in the UK in 2023.
Featuring all-electric power, it's the first Jeep to not feature a combustion engine. Here's what we know so far.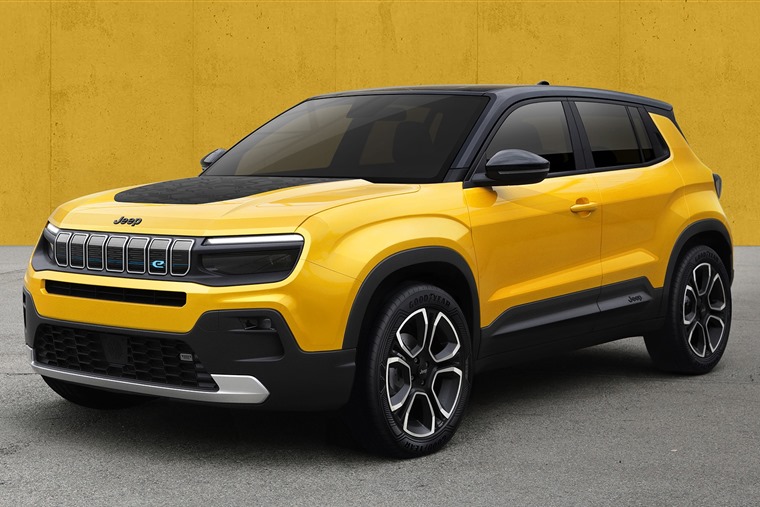 Jeep EV styling
Despite a revolutionary drivetrain for the brand, the new model is unmistakably a Jeep. Up front, its headlights, daytime running lights and grille are incorporated into a single piece – with an 'e' insignia denoting its electrified platform.
Size-wise, it's expected to be a relatively small SUV, and it will sit below the Renegade in the current line-up. At the rear, there's certainly some influence from the Renegade, with a similar tail light signature.
No pics have been revealed of the interior, but with Jeep now falling under the ownership of Stellantis, we're likely to see tech similar to that we've seen in the latest Peugeots.
Jeep EV drivetrain
There's no official details yet, but it's likely to sit on a Stellantis-derived platform that is capable of supporting a four-wheel drive system – which goes without saying for a Jeep.
However, a two-wheel drive model is also likely to be offered, and we should learn further details in the coming months ahead of its 2023 launch.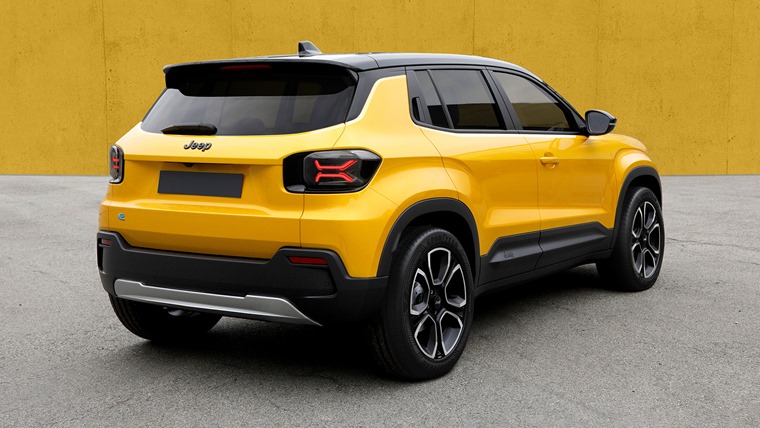 Jeep EV release date
We'll get more details over the course of 2022, but the Jeep EV won't be available until 2023. It's part of Jeep's parent company Stellantis' plans to offer a fully electric range in Europe by 2026.
If you can't wait until 2023, you can find Jeep leasing plans right now by hitting the button below.