2020 Jeep Renegade 4XE: Brand's first hybrid revealed
The new Jeep Renegade 4XE plug-in hybrid has been revealed, which is set to be the company's first plug-in hybrid model destined for the UK.
It can be driven on 100% electric thanks to a 11.4 kWh battery paired with a 60hp electric motor, to ensure a range of 26 miles and zero tailpipe emissions.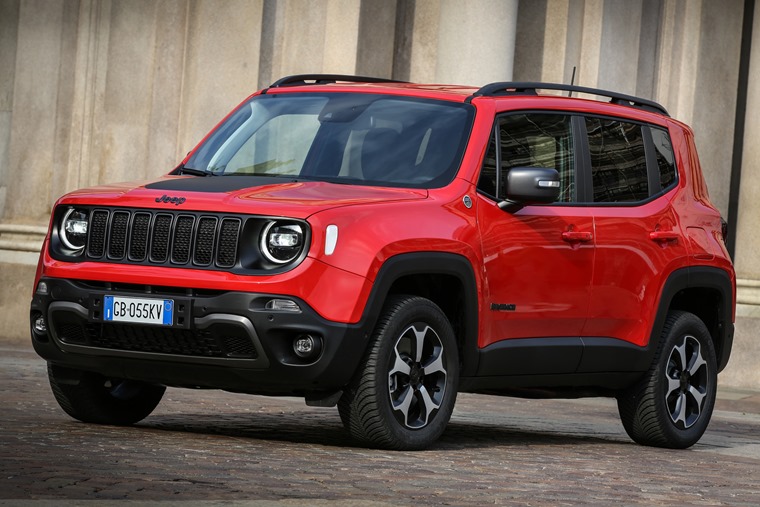 It's an important step forward for the Jeep brand, as it steps into the world of electrification. It hopes to offer an "all-terrain" evolution.
Set to arrive in September, three versions to be offered from launch including the Longitude, Limited and 4XC Trailhawk.
Five things you need to know about the Renegade 4XE
All-electric mode offers 26 miles of range
Returns up to 134mpg and emits less than 50g/km of Co2 in hybrid mode
First electrified Jeep in the UK line-up
Four-wheel drive Trailhawk gets 240hp
E-SAVE mode saves battery power
Exterior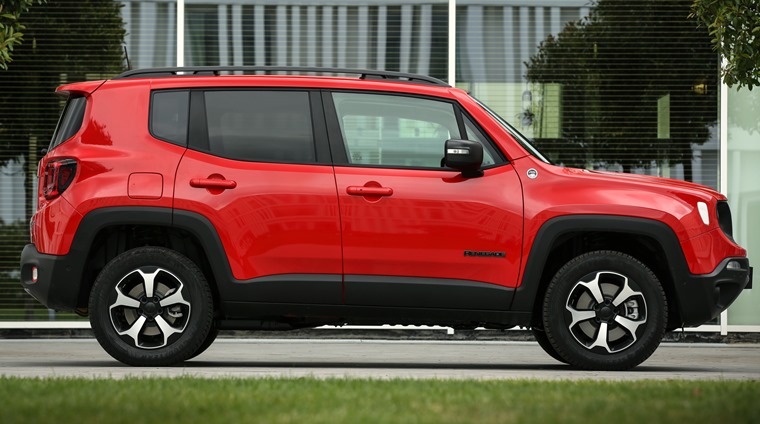 Externally, the Renegade 4XE looks much the same as the regular combustion-engined Renegade (here's our review), although certain bits of trim mark it out.
The badges and grille feature striking blue highlights, while an additional push cover on the left-hand side of the vehicle reveals the charging port for this unique model.
Interior

All versions get a 7in driver display, an 8.4in touchscreen featuring Apple CarPlay and Android Auto along with various pieces of black trim that help it stand out from the regular Renegade.
The Trailhawk gets sporty red accents in place of the black pieces. An all-new gear lever is also obvious, with the auto selector now featuring a rotary dial to control different driving modes – including a new 'Sport' mode for enhanced throttle response and steering.
Drivetrains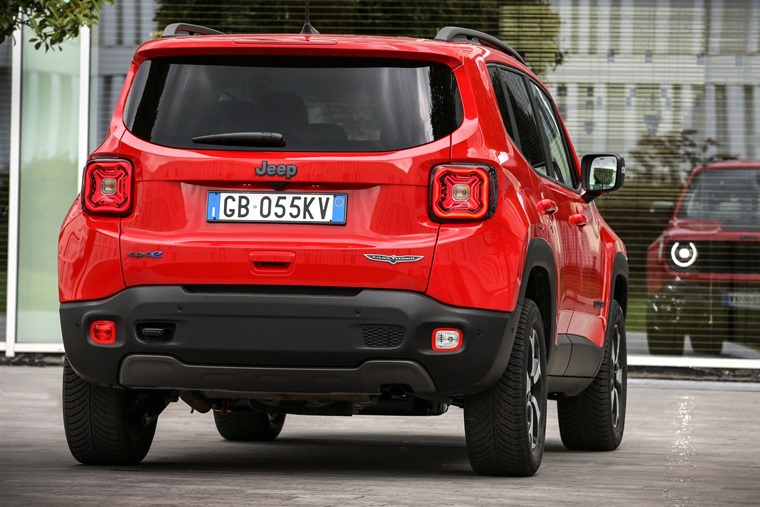 The Jeep Renegade 4xe pairs a 1.3-litre turbo petrol engine with an electric motor, located between the rear axle, which is powered by an 11.4 kWh battery that can be recharged while driving or through an external power outlet or charge point. The 1.3-litre turbo engine delivers a power output of 130hp or 180hp. Add to this the 60hp produced by the electric motor and the 4XE produces either 190hp in the Longitude and Limited and 240p in the Trailhawk.
In terms of torque, the electric motor produces 250Nm, while the combustion engine delivers 270Nm. This means a 0 to 62mph time of 7.5 seconds and a top speed of 81mph in full electric mode (and up to 124mph in hybrid mode).
Launch date
The Renegade 4XE will launch in the UK in September, while the larger Jeep Compass is set to get the same electrified technology and launch at a later date.